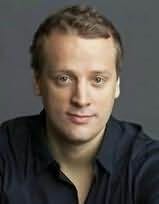 Charles Finch
Born:
1980 in New York
Connection to Illinois
: Finch lives in Chicago.
Biography
: Charles Finch is the USA Today bestselling author of the Charles Lenox mysteries. Finch received the 2017 Nona Balakian Citation Award, for excellence in reviewing, from the National Book Critics Circle. His essays and criticism have appeared in the New York Times, Slate, Washington Post, and elsewhere.
---
Awards
:
"""The Vanishing Man"""
-- Starred Review, Booklist
-- ILLINOIS READS Book Selection, Illinois Reading Council, 2020
Primary Literary Genre(s):
Fiction; Mystery
Primary Audience(s):
Adult readers
Facebook:
https://www.facebook.com/charlesfinchauthor/
Twitter:
https://twitter.com/charlesfinch?lang=en
Wikipedia:
https://en.wikipedia.org/wiki/Charles_Finch
Charles Finch on WorldCat:
http://www.worldcat.org/search?q=Charles++Finch
---
Selected Titles
A beautiful blue death /
ISBN: 9780312359775 OCLC: 86110021 When a servant girl is found dead, a supposed suicide, Victorian gentleman and amateur sleuth Charles Lenox is called in by his old friend, Lady Jane, to investigate and begins to suspect that the girl has fallen victim to a rare and deadly poison.
A burial at sea /
ISBN: 9780312625085 OCLC: 707969458 In March 1873 aristocratic sleuth Charles Lenox undertakes a delicate espionage mission to Egypt, where five British agents have been killed, apparently by the French. But soon after Charles's ship sets sail, the captain calls on him to dust off his deductive skills when a crew member is murdered and left eviscerated on the deck.
A death in the small hours /
ISBN: 9781250011602 OCLC: 778421461 Visiting his uncle's estate in Somerset for what he hopes will be a quiet working vacation, politician and new father Charles Lenox investigates a series of seemingly small acts of vandalism only to uncover a sinister plot by an adversary who may be targeting someone Lenox loves.
A stranger in Mayfair /
ISBN: 9780312625061 OCLC: 601141445 Investigating the murder of a footman whose death is complicated by a false identity and unsettling facts about the victim's employers, Detective Lenox pursues a series of leads only to discover that an old friend may be involved.
An old betrayal /
ISBN: 9781250011619 OCLC: 827256736 "In the seventh book of Finch's bestselling series of Victorian mysteries, a case of mistaken identity has Charles Lenox playing for his highest stakes yet: the safety of Queen Victoria herself. On a spring morning in London, 1875, Charles Lenox agrees to take time away from his busy schedule as a Member of Parliament to meet an old protége;'s client at Charing Cross. But when their cryptic encounter seems to lead, days later, to the murder of an innocuous country squire, this fast favor draws Lenox inexorably back into his old profession. Soon he realizes that, far from concluding the murderer's business, this body is only the first step in a cruel plan, many years in the plotting. Where will he strike next? The answer, Lenox learns with slowly dawning horror, may be at the very heart of England's monarchy. Ranging from the slums of London to the city's corridors of power, the newest Charles Lenox novel bears all of this series' customary wit, charm, and trickery--a compulsive escape to a different time"--
Home by nightfall :
ISBN: 9781250070418 OCLC: 921240367 "It's London in 1876, and the whole city is abuzz with the enigmatic disappearance of a famous foreign pianist. Lenox has an eye on the matter - as a partner in a now-thriving detective agency, he's a natural choice to investigate. Just when he's tempted to turn his focus to it entirely, however, his grieving brother asks him to come down to Sussex, and Lenox leaves the metropolis behind for the quieter country life of his boyhood. Or so he thinks. In fact, something strange is afoot in Markethouse: small thefts, books, blankets, animals, and more alarmingly a break-in at the house of a local insurance agent. As he and his brother to investigate this small accumulation of mysteries, Lenox realizes that something very strange and serious indeed may be happening, more than just local mischief. Soon, he's racing to solve two cases at once, one in London and one in the country, before either turns deadly. Blending Charles Finch's trademark wit, elegance, and depth of research, this new mystery, equal parts Jane Austen and Charles Dickens, may be the finest in the series"--
The Fleet Street murders /
ISBN: 9780312565510 OCLC: 317574148 Celebrating the 1866 holiday season at the side of his fiancée, amateur sleuth Charles Lenox is drawn into the double-homicide case of two reporters, an investigation that is complicated by a police ruling that the killings are unrelated.
The inheritance /
ISBN: 9781250070425 OCLC: 933272356 "A mysterious bequest of money leads to a murder in this new novel in the critically acclaimed and bestselling series whose last installment The New York Times called "a sterling addition to this well-polished series." Charles Lenox has received a cryptic plea for help from an old Harrow schoolmate, Gerald Leigh, but when he looks into the matter he finds that his friend has suddenly disappeared. As boys they had shared a secret: a bequest from a mysterious benefactor had smoothed Leigh's way into the world after the death of his father. Lenox, already with a passionate interest in detective work, made discovering the benefactor's identity his first case - but was never able to solve it. Now, years later, Leigh has been the recipient of a second, even more generous bequest. Is it from the same anonymous sponsor? Or is the money poisoned by ulterior motives? Leigh's disappearance suggests the latter, and as Lenox tries, desperately, to save his friend's life, he's forced into confrontations with both the most dangerous of east end gangs and the far more genteel denizens of the illustrious Royal Society. When someone close to the bequest dies, Lenox must finally delve deep into the past to uncover at last the identity of the person who is either his friend's savior - or his lethal enemy"--
The last enchantments /
ISBN: 9781250018717 OCLC: 857370274 "After graduating from Yale, William Baker, scion of an old line patrician family, goes to work in presidential politics. But when the campaign into which he's poured his heart ends in disappointment, he decides to leave New York behind, along with the devoted, ambitious, and well-connected woman he's been in love with for the last four years. Will expects nothing more than a year off before resuming the comfortable life he's always known, but he's soon caught up in a whirlwind of unexpected friendships and romantic entanglements that threaten his safe plans. As he explores the heady social world of Oxford, he becomes fast friends with Tom, his snobbish but affable flat mate; Anil, an Indian economist with a deep love for gangster rap; Anneliese, a German historian obsessed with photography; and Timmo, whose chief ambition is to become a reality television star. What he's least prepared for is Sophie, a witty, beautiful and enigmatic woman who makes him question everything he knows about himself. For readers who made a classic of Richard Yates's A Good School, The Last Enchantments is a sweeping novel about love and loss that redefines what it means to grow up as an American in the twenty-first century"--
The laws of murder /
ISBN: 9781250051301 OCLC: 866931158 "It's 1876, and Charles Lenox, once London's leading private investigator, has just given up his seat in Parliament after six years, primed to return to his first love, detection. With high hopes he and three colleagues start a new detective agency, the first of its kind. But as the months pass, and he is the only detective who cannot find work, Lenox begins to question whether he can still play the game as he once did. Then comes a chance to redeem himself, though at a terrible price: a friend, a member of Scotland Yard, is shot near Regent's Park. As Lenox begins to parse the peculiar details of the death - an unlaced boot, a days-old wound, an untraceable luggage ticket - he realizes that the incident may lead him into grave personal danger, beyond which lies a terrible truth. With all the humanity, glamor, and mystery that readers have come to love, the latest Lenox novel is a shining new confirmation of the enduring popularity of Charles Finch's Victorian series"--
The September Society /
ISBN: 9780312359782 OCLC: 191697402 Amateur detective and Victorian gentleman Charles Lenox heads for his alma mater at Oxford to investigate the disappearance of a student and encounters a series of bizarre clues, including a card bearing the name The September Society.
The Vanishing Man: A Prequel to the Charles Lenox Series
ISBN: 1250311365 OCLC: 1078971444 Minotaur 2019 From the critically acclaimed and USA Today bestselling author Charles Finch comes The Vanishing Man, a prequel to his Charles Lenox Victorian series, in which the theft of an antique painting sends Detective Lenox on a hunt for a criminal mastermind. London, 1853: Having earned some renown by solving a case that baffled Scotland Yard, young Charles Lenox is called upon by the Duke of Dorset, one of England's most revered noblemen, for help. A painting of the Duke's great-grandfather has been stolen from his private study. But the Duke's concern is not for his ancestor's portrait; hiding in plain sight nearby is another painting of infinitely more value, one that holds the key to one of the country's most famous and best-kept secrets. Dorset believes the thieves took the wrong painting and may return when they realize their error--and when his fears result in murder, Lenox must act quickly to unravel the mystery behind both paintings before tragedy can strike again. As the Dorset family closes ranks to protect its reputation, Lenox uncovers a dark secret that could expose them to unimaginable scandal--and reveals the existence of an artifact, priceless beyond measure, for which the family is willing to risk anything to keep hidden. In this intricately plotted prequel to the Charles Lenox mysteries, the young detective risks his potential career--and his reputation in high society--as he hunts for a criminal mastermind.
The woman in the water /
ISBN: 9781250139467 OCLC: 1012718104 London, 1850: A young Charles Lenox struggles to make a name for himself as a detective--without a single case. Scotland Yard refuses to take him seriously and his friends deride him for attempting a profession at all. But when an anonymous writer sends a letter to the paper claiming to have committed the perfect crime--and promising to kill again--Lenox is convinced that this is his chance to prove himself. The writer's first victim is a young woman whose body is found in a naval trunk, caught up in the rushes of a small islet in the middle of the Thames. With few clues to go on, Lenox endeavors to solve the crime before another innocent life is lost. When the killer's sights are turned toward those whom Lenox holds most dear, the stakes are raised and Lenox is trapped in a desperate game of cat and mouse.