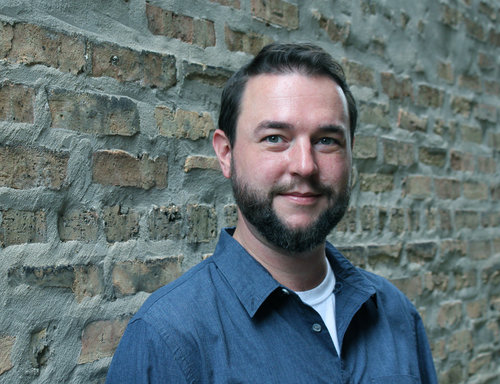 Alex Willan
Born:
Connection to Illinois
: Willan lives in Chicago.
Biography
: Alex Willan is an author and an illustrator. His love of drawing led him to earn a BFA in illustration from Savannah College of Art and Design. Alex has exhibited in art galleries and has painted murals, theater sets, and squirmy kids' faces, but his true love has always been children's books.
---
Awards
:
"Jasper & Ollie"
-- ILLINOIS READS Book Selection, Illinois Reading Council, 2020-2021
Primary Literary Genre(s):
Fiction; Illustrator
Primary Audience(s):
Children
Instagram:
https://www.instagram.com/alexwillan/?hl=en
Website:
http://alex-willan.squarespace.com/
---
Selected Titles
Jasper & Ollie
ISBN: 0525645217 OCLC: 1040073288 Doubleday 2019 Jasper, an impatient fox, and Ollie, a slow-moving sloth, head to the pool on a summer day, each taking their own unique path.--
Jasper & Ollie Build a Fort
ISBN: 0525645241 OCLC: 1107837143 "Jasper the fox and Ollie the sloth have a fort-building contest in their yard"--
Revver the speedway squirrel /
ISBN: 1547603615 OCLC: 1145089343 Revver the squirrel dreams of being a race car driver--or at least a member of the pit crew--but his squirrel survival lessons have taught him nothing about engines.
Revver the speedway squirrel : The Big Race Home
ISBN: 1547603674 OCLC: 1248598562 Revver the squirrel is now an accepted part of the race team (more or less), but he still has a lot to learn, and when the team travels to the airport for a distant race, Revver wanders into the terminal looking for his friends, and gets lost.
Unicorns are the worst /
ISBN: 1534453830 OCLC: 1120902610 A grumpy goblin hates having unicorns as neighbors, but when dragons threaten his home and the unicorns come to the rescue, he has to admit that maybe unicorns are not so bad after all.