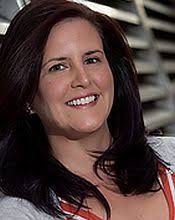 Crystal Cestari
Born:
Connection to Illinois
: Cestari lives just outside Chicago.
Biography
: Crystal Cestari is a California native. She holds a master's degree in mass communication, and writes all her stories longhand.
---
Awards
:
"""The Best Kind of Magic"""
-- ILLINOIS READS Book Selection, Illinois Reading Council, 2020
Primary Literary Genre(s):
Fiction
Primary Audience(s):
Young adult readers
Facebook:
https://www.facebook.com/pages/category/Author/Crystal-Cestari-1283770711705991/
Instagram:
https://www.instagram.com/crystalcestari/?hl=en
Twitter:
https://twitter.com/crystalcestari?lang=en
Website:
crystalcestari.com
---
Selected Titles
Miss Match: Always the Matchmaker, Never the Match: Book 1
ISBN: 1784299162 OCLC: 999391857 Amber Sand has a gift. From five seconds of eye contact, Amber can see anyone's soul mate. She's confident she's seen every kind of happy ending there is. Except for one - her own. So when Charlie Blitzman, the most-desired boy in school, enlists Amber's help, she's troubled to find herself falling for him (hard) when she can clearly see she's not his match ... How can Amber, an honest peddler of true love, pursue a boy she knows is not the one for her?
Miss Match: The Truth About Destiny: Book 2
ISBN: 1784299146 OCLC: 1025334551 Amber Sand has a gift ... she can see anyone's soul mate, just by looking into their eyes. Problem is, when Amber gazes at her boyfriend, she sees him getting future loved-up with her best friend. To make matters worse, Amber has been tasked with helping Iris Chamberlain, a girl who has fallen for a mermaid. Iris is planning a dangerous transformation to join her soul mate underwater forever, but she's chosen the worst witch imaginable to perform the spell. With Iris in danger and her own love life looking far from happily ever after, there's one question plaguing Amber. Could the Fates be wrong?
Super adjacent /
ISBN: 1368023983 OCLC: 1132809133 "Claire has always wanted to work with superheroes, from collecting Warrior Nation cards as a kid to drafting "What to Say to a Hero" speeches in her diary. Now that she's landed a coveted internship with the Chicago branch of Warrior Nation, Claire is ready to prove she belongs, super or not. But complicating plans is the newest WarNat hero, Girl Power (aka Joy), who happens to be egotistical and self-important . . . and pretty adorable. Bridgette, meanwhile, wants out of WarNat. After years of dating the famous Vaporizer (aka Matt), she's sick of playing second, or third, or five-hundredth fiddle to all the people-in-peril in the city of Chicago. Of course, once Bridgette meets Claire-who's clearly in need of a mentor and wingman-giving up WarNat becomes slightly more complicated. It becomes a lot more complicated when Joy, Matt, and the rest of the heroes go missing, leaving only Claire and Bridgette to save the day"--Amazon.com.
Windy City Magic, Book 1 The Best Kind of Magic
ISBN: 1484752724 OCLC: 958797695 Disney-Hyperion 2017 Amber Sand has the magical ability to envision anyone's soul mate, but when Charlie Blitzman, the Chicago mayor's son and most-desired boy in school, comes to Amber for help in finding his father's missing girlfriend, Amber sadly sees that Charlie is not destined for her.
Windy City Magic, Book 2 The Sweetest Kind of Fate
ISBN: 1484752732 OCLC: 987486232 Disney-Hyperion 2018 Magical matchmaker Amber Sand is back with a new love triangle, a mermaid emergency, and some serious magical mayhem.--
Windy City Magic, Book 3 The Fairest Kind of Love
ISBN: 1368038840 OCLC: 1057238834 Disney-Hyperion 2019 Before setting out for college, magical matchmaker Amber hopes to learn if Charlie is her true match, but consulting a fellow member of the magical community stirs up trouble.