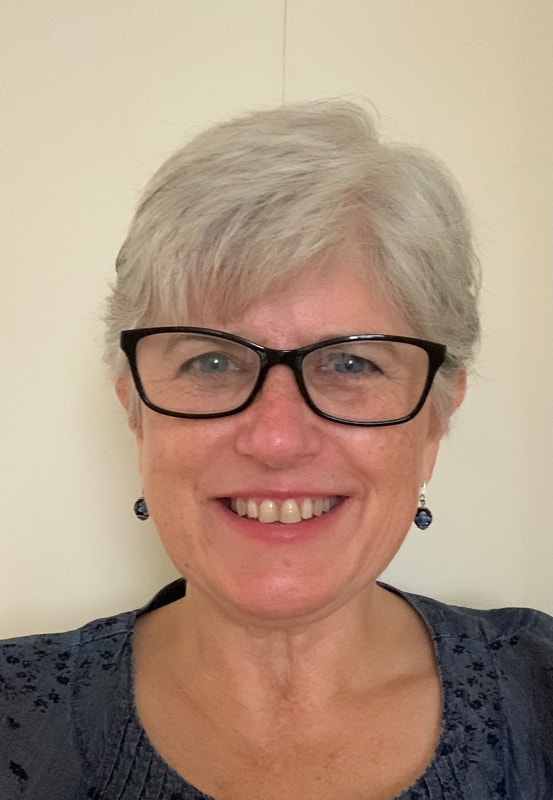 Patricia Toht
Born:
Connection to Illinois
: Toht lives in Chicago.
Biography
: Patricia Toht is a children's author, poet, middle school library associate, reader, and traveler. She once owned a children's bookshop called Never Never Land before turning her love of children's books into a love of writing. For most of her life she has lived in the Chicago area, but was lucky to live in England for four years.
---
Awards
:
"""Pick a Pumpkin"""
-- Starred Review, Booklist
-- ILLINOIS READS Book Selection, Illinois Reading Council, 2020
"""Pick a Pine Tree"""
-- Starred Review, Kirkus
Primary Literary Genre(s):
Fiction; Non-Fiction
Primary Audience(s):
Children
E-Mail:
contact@patriciatoht.com
Pinterest:
https://pinterest.com/patriciatoht
Twitter:
https://twitter.com/PatriciaToht
Website:
http://www.patriciatoht.com/
WorldCat:
http://www.worldcat.org/search?q=Patricia++Toht
---
Selected Titles
All Aboard the London Bus
ISBN: 1847808573 OCLC: 956624569 Frances Lincoln Children's Books 2017 Invite readers to join a family of four on a sightseeing trip around London, including all of its landmarks like Tower Bridge, Buckingham Palace, Big Ben, and the London Eye.
Daily Life in Ancient and Modern Moscow
ISBN: 0822532204 OCLC: 43207166 Runestone Press, Minneapolis, Minn. : 2000 A historical exploration of events and daily life in Moscow in both ancient and modern times.
Dress Like a Girl
ISBN: 0062798928 OCLC: 1032357110 HarperCollins 2019 Explores the concept of dressing like a girl, in which girls dress in space suits, police officer uniforms, and laboratory coats to prove that girls can be anything they want to be.
Pick a Perfect Egg
ISBN: 1536228478 OCLC: [S.l.] : Candlewick [S.l.] : 2023 The creators of Pick a Pine Tree and Pick a Pumpkin return with another seasonal celebration, one that deserves a spot in every Easter basket. Pick a perfect egg with care— Choose a white one nestled there. Gather more and softly stack them. Just be cautious not to crack them! Pairing Jarvis's joyous illustrations with Patricia Toht's wonderfully rhythmic text, this holiday ode hops through a busy springtime day all the way to Easter Sunday. From the farm where you've carefully selected your eggs—eggs perfect for drawing on with crayon, for plopping into dyes and bejeweling—follow along as preparations continue for the much-awaited festivities. Then on Sunday, open your door and search for eggs of a different kind, filled with foil-wrapped chocolate, spinning tops, and jelly beans. This cheerful Easter-time read-aloud captures all the excitement of the holiday and is sure to become part of a new treasured tradition.
Pick a Pine Tree
ISBN: 0763695718 OCLC: 969376797 Candlewick 2017 A holiday read-aloud evokes the rituals of decorating a Christmas tree, from picking out just the right tree and digging out boxes of decorations to stringing tinsel and turning on the twinkling lights.
Pick a Pumpkin
ISBN: 1536207640 OCLC: 1057303919 Candlewick 2019 One of the most loved Halloween traditions is visiting a pumpkin patch and picking out the perfect pumpkin! Once you bring your pumpkin home, invite your friends and family to form a carving crew and help you turn that perfect pumpkin into--a grinning, glowing jack-o'-lantern! With vibrant, joyful art and a rhythmic, read-aloud text filled with the spirit of community and the thrills of the season, here is a celebration of every fun-filled step in creating the perfect jack-o'-lantern on Halloween night!--Book jacket.
Together With You
ISBN: 1536223514 OCLC: [S.l.] : Candlewick [S.l.] : 2023 From the team that brought us Pick a Pine Tree and Pick a Pumpkin,a big-hearted story about the love between grandparent and grandchild takes us through the seasons. For one grandmother and grandchild, keeping dry in spring showers is easy when dashing through the drops side by side. In summer they stay cool with a squirt of the hose, then savor frozen treats in the shade. In autumn, snug in sweaters, they fly a kite while leaning into each other against the wind. And winter finds them nestling under blankets, sipping cocoa and watching the snow quietly fall. Narrated as a kind of love letter from a young child to a grandparent, this picture book pairs Patricia Toht's safe, tender text with gentle art from Jarvis that meets it at every turn. An ideal gift from grandparent to grandchild (or the other way around), this charming story makes it clear that "no matter the weather, whatever we do, every day's better together with you."