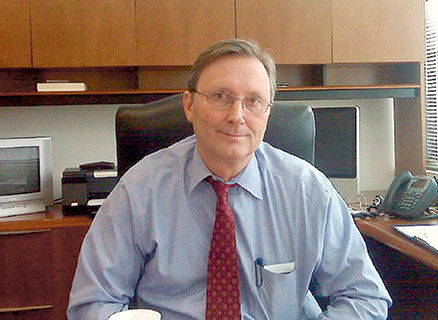 Don Hayner
Born:
Chicago, Illinois
Pen Name:
Connection to Illinois
: Hayner is a native Chicagoan. He graduated from Ripon College and John Marshall Law School.
Biography
: Don Hayner is the retired editor-in-chief of the Chicago Sun-Times. During his tenure as managing editor and editor, the Sun-Times was awarded multiple national and local awards for investigative reporting and breaking news, including the Pulitzer Prize for Local Reporting in 2011. Hayner is the co-author, with Tom McNamee, of Streetwise Chicago: A History of Chicago Street Names, The Metro Chicago Almanac: Fascinating Facts and Offbeat Offerings about the Windy City, and The Stadium: 1929 - 1994, The Official Commemorative History of the Chicago Stadium.
---
Awards
:
Primary Literary Genre(s):
Non-Fiction
Primary Audience(s):
Adult readers
Website:
https://en.everybodywiki.com/Don_Hayner
LinkedIn:
https://www.linkedin.com/in/donald-hayner-6819712b
WorldCat:
http://www.worldcat.org/search?q=Don++Hayner
---
Selected Titles
Binga: The Rise and Fall of Chicago's First Black Banker
ISBN: 081014090X OCLC: 1089862592 Northwestern University Press 2019 Penned by a former editor in chief of the Chicago Sun-Times, Binga is the definitive biography of the first black banker in Chicago as well as a history of race, politics, and finance in early twentieth-century Chicago--
Metro Chicago Almanac: Fascinating Facts and Offbeat Offerings About the Windy City
ISBN: 0929387953 OCLC: 30896375 Chicago Sun-Times, Inc. : Chicago : ©1993.
Streetwise Chicago: A History of Chicago Street Names
ISBN: 0829405976 OCLC: 18070957 Loyola Pr 1988 Street names are in alphabetical order.
The Stadium: 1929-1994 : the official commemorative history of the Chicago Stadium
ISBN: B0006P62PG OCLC: Performance Media 1993