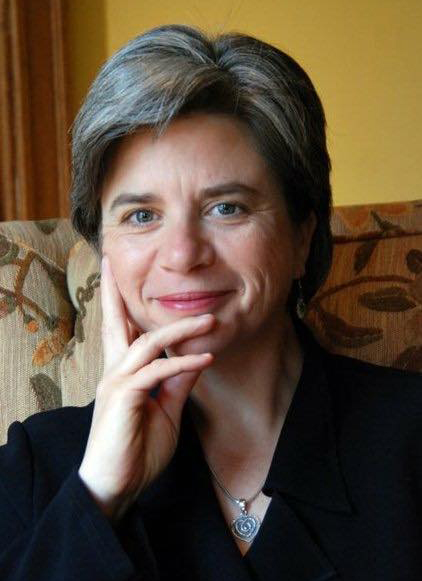 Julie E. Justicz
Born:
England
Pen Name:
Connection to Illinois
: Justicz earned a law degree from the University of Chicago. As an attorney and advocate, Julie currently works on civil rights issues in Chicago. She lives in Oak Park,
Biography
: Julie Justicz was born and raised in England. She moved to the Bahamas when she was ten, and then to the United States as a teenager.
---
Awards
:
''Degrees of Difficulty'',
-- Starred Review, Kirkus
Primary Literary Genre(s):
Fiction
Primary Audience(s):
Adult readers
Web:
https://www.juliejusticz.com/
Facebook:
https://www.facebook.com/JulieJusticz
Twitter:
https://twitter.com/julie_justicz
E-Mail:
jjusticz@gmail.com
WorldCat:
http://www.worldcat.org/search?q=Julie++E.++Justicz
---
Selected Titles
Degrees of Difficulty
ISBN: 1944388745 OCLC: 1120772893 Fomite 2019 Love is the foundation of family, but at what cost? After Ben Novotny is born with a rare chromosomal disorder that produces profound mental disability and brain-racking seizures, his parents, Caroline and Perry, and their two other children are asked to give more than they have. When Ben is an infant, the care and the fear are constant. The demands and pressure only mount when he and his older brother and sister become teenagers. Ben needs even more from his family, just as Hugo, the athlete and the 'good soul', and Ivy, the ambitious rebel, must carve out their own identities. Over the span of decades, this deep and understanding novel follow each family member, Perry and Caroline, Hugo and Ivy, as their lives diverge. In Degrees of Difficulty, grace is found amidst heartache, love finds a way after loss.--Provided by publisher.