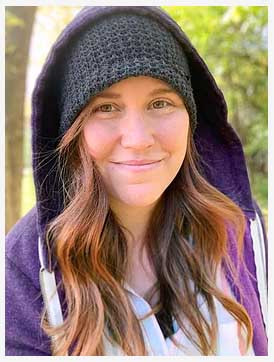 Jenny Dewes
Born:
Pen Name:
JS Dewes
Connection to Illinois
: Dewes lived in Chicago for four years while she attended Columbia College Chicago where she graduated with a Bachelor of Arts degree in Film production.
Biography
: After graduating from Columbia College Chicago, Jenny Dewes went on to serve as cinematographer for independent films, write, produce, and shoot a zombie musical, slay internet dragons, and act as lighting designer for presidents and presidential-hopefuls. Having written scripts for award-winning films which screened at San Diego Comic-Con and dozens of film festivals across the nation, she decided to return to her roots in science fiction and the written word. She currently resides in Madison, Wisconsin.
---
Awards
:
Primary Literary Genre(s):
Fiction; Science Fiction
Primary Audience(s):
Adult readers
Blog:
https://www.jsdewes.com/blog
E-Mail:
contact@jsdewes.com
Facebook:
https://www.facebook.com/jsdewes
Instagram:
https://www.instagram.com/jsdewes/
Pinterest:
https://www.pinterest.com/jsdewes/
Twitter:
https://twitter.com/jsdewes
Website:
https://www.jsdewes.com
WorldCat:
http://www.worldcat.org/search?q=Jenny++Dewes
---
Selected Titles
EXILED FLEET.
ISBN: 1250236363 OCLC: 1191190859 The Sentinels narrowly escaped the collapsing edge of the Divide. They have mustered a few other surviving Sentinels, but with no engines they have no way to leave the edge of the universe before they starve. Adequin Rake has gathered a team to find the materials they'll need to get everyone out. To do that they're going to need new allies and evade a ruthless enemy. Some of them will not survive.
The Last Watch
ISBN: 1250236347 OCLC: Tor 2021 The Divide. It's the edge of the universe. Now it's collapsing―and taking everyone and everything with it. The only ones who can stop it are the Sentinels―the recruits, exiles, and court-martialed dregs of the military. At the Divide, Adequin Rake commands the Argus. She has no resources, no comms―nothing, except for the soldiers that no one wanted. Her ace in the hole could be Cavalon Mercer--genius, asshole, and exiled prince who nuked his grandfather's genetic facility for "reasons." She knows they're humanity's last chance.