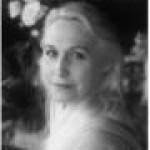 Joan Walsh Anglund
Born:
January 3, 1926 in Hinsdale, Illinois
Connection to Illinois
: Anglund was born and raised in Hinsdale. She studied at the Art Institute of Chicago. She also lived in Evanston for a time.
Biography
: Joan Walsh Anglund was an artist, poet, and childrens book creator. She was widely known for her instantly recognizable delicate images of sweet-faced, dot-eyed children. Anglund had begun her studies at the Art Institute of Chicago in 1944. She continued her art education at the American Academy of Art in 1945 and became an apprentice to Chicago commercial artist Adele Roth. Her first childrens book, A Friend Is Someone Who Likes You (Harcourt, 1958), was selected as one of the New York Times Best Illustrated Childrens Books that year. She wrote more than 120 books, many of which became international successes. In total her books have sold more than 50 million copies worldwide. Over her career, Anglund's artwork has been featured on Hallmark greeting cards and licensed for figurines and dolls, among other items. Collectors of her work and merchandise have formed fan clubs, and some of her notable admirers have included Queen Elizabeth II and Eleanor Roosevelt. Filmmaker and musician Tim Jackson, a longtime family friend of the Anglund's, produced the feature documentary Joan Walsh Anglund: Life in Story and Poem in 2015.
---
Awards
:
''A Friend Is Someone Who Likes You'',
-- Best Illustrated Children's Books, New York Times, 1958
Primary Literary Genre(s):
Illustrator; Poetry
Primary Audience(s):
Adult readers; Children; Young adult readers
Website:
http://www.joanwalshanglund.com/
WorldCat:
http://www.worldcat.org/search?q=Joan++Walsh++Anglund
---
Selected Titles

ISBN: B01K3JIY1O OCLC:
A bedtime book /
ISBN: 0671741764 OCLC: 24377860 Story-poems about apples, dragons, princesses, trees, rainbows, and friends.
A Friend is Someone Who LIkes You
ISBN: 0544999193 OCLC: 967094824 Harcourt 1958 This book is a modern take on a beloved classic about friendship.
A little book of poems & prayers /
ISBN: 0671671154 OCLC: 19325032 A collection of poems and prayers by such authors as Rachel Field, Ogden Nash, and Eleanor Farjeon. Includes anonymous pieces and quotations from the Bible.
A Pocketful of Proverbs
ISBN: 0152629556 OCLC: Harcourt Kansas City, Mo. : 1964
Babies Are a Bit of Heaven
ISBN: 068983988X OCLC: 46620486 Simon & Schuster Books For Young Readers, New York : ©2002. Relates the many ways in which babies are a bit of heaven, here on earth.
Baby Dear
ISBN: B005SMX0R0 OCLC: Andrews McNeel Kansas City, Mo. : 2005
Brave Cowboy
ISBN: 1567316182 OCLC: 56998544 MJF Books, New York : [2002?], ©1959. Imaginary adventures with wild animals and outlaws keep a little cowboy busy.
Christmas Is a Time of Giving
ISBN: 0152178635 OCLC: 25043827 Harcourt Brace Jovanovich, San Diego : ©1989. Simple words and pictures describe the feelings of Christmas.
Christmas Is Love
ISBN: B01FJ1MW0A OCLC: Harcourt New York : 1988
Circle of the Spirit
ISBN: 0394530802 OCLC: 8907545 Random House New York : 1983
Cowboy And His Friend
ISBN: 0740722115 OCLC: 47948302 Andrews McMeel Pub., Kansas City, MO : 2002. A cowboy's bear is a very special friend who is always with him, no matter where he goes or what he does.
Cowboy's Secret Life
ISBN: 0740726803 OCLC: 49512330 Andrews McMeel Pub., Kansas City, Mo. : 2002. A little cowboy's creativity allows him to mix his daily life with imaginary adventures.
Do You Love Someone?
ISBN: 0152241906 OCLC: 196477 Harcourt Brace Jovanovich, New York : ©1971. Describes that entity that can make an important individual out of every small person in the vast universe.
Faith Is a Flower
ISBN: B01A1N35AW OCLC: Andrews McNeel New York : 2006
Happy birthday /
ISBN: 0740710354 OCLC: 58055481
Little angels' alphabet of love /
ISBN: 0689853580 OCLC: 50511254 Little angels illustrate the meaning of love using each letter of the alphabet.
Love Is a Special Feeling
ISBN: 0152497250 OCLC: Harcourt New York : 1960
Love one another /
ISBN: 0915696452 OCLC: 8840498
Morning is a Little Child
ISBN: 0001932489 OCLC: 11745 Collins New York : 1970 The variables in nature are explored by the author-illustrator.
Peace Is a Circle of Love
ISBN: B01K17HVJY OCLC: Gulliver Books Kansas City, Mo. :
The Christmas Cookie Book
ISBN: 091569607X OCLC: 3650947 Determined Productions, San Francisco : ©1977. Includes sixteen recipes for cookies, including Keeping Cookies for use as Christmas tree ornaments.
What Color Is Love
ISBN: 0152952608 OCLC: 1010989940 Harcourt, Brace & World, New York : 1966.
Wings of hope :
ISBN: 0679409017 OCLC: 30511227