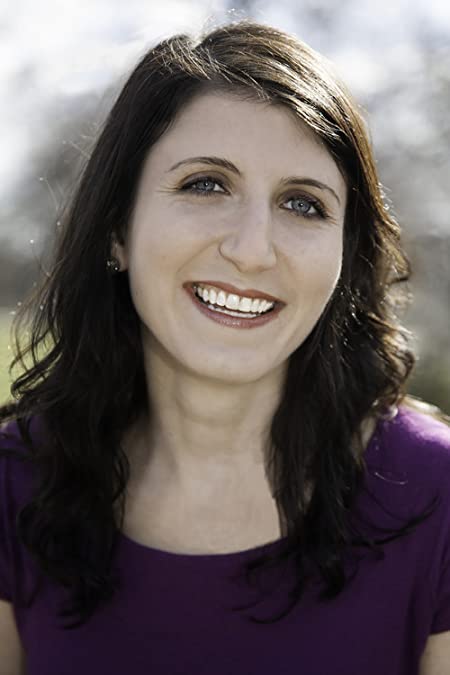 Leila Sales
Born:
Boston, Massachusetts
Pen Name:
Connection to Illinois
: Sales received her degree from the University of Chicago.
Biography
: Leila Sales is the author of critically acclaimed novels for children and young adults. Her books have been optioned for stage and screen, selected for many state award lists, translated into many languages, and received numerous starred reviews. Sales currently resides in Texas.
---
Awards
:
''Tonight the Streets Are Ours'',
-- Bulletin of the Center for Childrens Books, starred review
''This Song will Save Your Life'',
-- Kirkus and Booklist, starred reviews, ALAs 2014 Best Fiction for Young Adults List A Junior Library Guild Selection Selected for the 2014 Capitol Choices List Selected for the CCBC Choices 2014 List Selected for the Ban
''Past Perfect'',
-- Selected for ALAs 2012 Best Fiction for Young Adults List
''Mostly Good Girls'',
-- School Library Journal, starred review, Nominated for ALAs 2011 Best Fiction for Young Adults List
''Once was a Time'',
-- A Junior Library Guild selection An Amazon Best Book of the Month (April 2016) A Parents Choice Award Winner Nominated for the American Library Associations 2017 Notable Childrens Books List Selected for the NYC Reads 365 List Select
Primary Literary Genre(s):
Fiction; Non-Fiction
Primary Audience(s):
Adult readers; Children; Young adult readers
Web:
https://leilasales.com
Facebook:
https://www.facebook.com/LeilaWrites
Twitter:
https://twitter.com/leilasalesbooks
WorldCat:
http://www.worldcat.org/search?q=Leila++Sales
---
Selected Titles
If You Dont Have Anything Nice To Say
ISBN: 0374380996 OCLC: 994516691 FSG 2018 After word-loving seventeen-year-old Winter Halperin thoughtlessly posts a racially offensive remark, her comment goes viral, turning her life into a nightmare.
Mostly Good Girls
ISBN: 1442406798 OCLC: 535493334 Simon Pulse, New York : 2010. Sixteen-year-olds Violet and Katie, best friends since seventh grade despite differences in their family backgrounds and abilities, are pulled apart during their junior year at Massachusetts' exclusive Westfield School.
Once Was A Time
ISBN: 145214009X OCLC: 912356698 Chronicle New York : 2016 In the war-ravaged England of 1940, Lottie Bromley and her best friend Kitty McLaughlin are inseparable. They read their favorite books, they play imaginary games, and they promise to stick together, no matter what the future may bring. But that future is more uncertain than they could imagine, as Lottie's scientist father has unearthed a staggering truth: time travel is real. And when this discovery attracts the attention of cruel forces, throwing the two girls into peril, Lottie is faced with an impossible choice between danger and safety, between remaining with her friend or following a portal to another time and place. In a split second, Lottie's life changes forever. Alone and far from home, unsure of Kitty's fate, she know that somehow, no matter what, she must find her way back to her friend. Beautifully rendered and utterly absorbing, Once Was a Time is an imaginative and timeless tribute to the unbreakable ties of friendship.
Past Perfect
ISBN: 1442406836 OCLC: 706026865 Simon Pulse, New York : 2011. Sixteen-year-old Chelsea knows what to expect when she returns for a summer of historical reenactment at Colonial Essex Village until she learns that her ex-boyfriend is working there, too, and then meets the very attractive Dan who works at a rival historical village.
The Campaign
ISBN: 1419739743 OCLC: 1131873081 Abrams New York : 2020 Twelve-year-old Maddie runs her babysitter Janet's campaign to become mayor of their city and protect arts funding. --
This Song Will Save Your Life
ISBN: 0374351384 OCLC: 824119610 FSG 2013 Nearly a year after a failed suicide attempt, sixteen-year-old Elise discovers that she has the passion, and the talent, to be a disc jockey.
Tonight the Streets Are Ours
ISBN: 0374376654 OCLC: 892701833 FSG 2015 Seventeen-year-old Arden, of Cumberland, Maryland, finds solace in the blog of an aspiring writer who lives in New York City, but when she goes to meet him, she discovers that he is a very different person than she believes him to be.
We Made Uranium! And Other True Stories from the University of Chicago's Extraordinary Scavenger Hunt
ISBN: 022657184X OCLC: 1091028897 University of Chicago Press New York : 2019 Item #176: A fire drill. No, not an exercise in which occupants of a building practice leaving the building safely. A drill which safely emits a bit of fire, the approximate shape and size of a drill bit. Item #74: Enter a lecture class in street clothes. Receive loud phone call. Shout I NEED TO GO, THE CITY NEEDS ME! Remove street clothes to reveal superhero apparel. Run out for the good of the land. Item #293: Hypnotizing a chicken seems easy, but if the Wikipedia article on the practice is to be believed, debate on the optimal method is heated. Do some trials on a real chicken and submit a report ... for science of course. Item #234: A walking, working, people-powered but preferably wind-powered Strandbeest. Item #188: Fattest cat. Points per pound. The University of Chicago's annual Scavenger Hunt (or Scav) is one of the most storied college traditions in America. Every year, teams of hundreds of competitors scramble over four days to complete roughly 350 challenges. The tasks range from moments of silliness to 1,000-mile road trips, and they call on participants to fully embrace the absurd. For students it is a rite of passage, and for the surrounding community it is a chance to glimpse the lighter side of a notoriously serious university. We Made Uranium! shares the stories behind Scav, told by participants and judges from the hunt's more than thirty-year history. The twenty-three essays range from the shockingly successful (a genuine, if minuscule, nuclear reaction created in a dorm room) to the endearing failures (it's hard to build a carwash for a train), and all the chicken hypnotisms and permanent tattoos in between. Taken together, they show how a scavenger hunt once meant for blowing off steam before finals has grown into one of the most outrageous annual traditions at any university. The tales told here are absurd, uplifting, hilarious, and thought-provoking--and they are all one hundred percent true