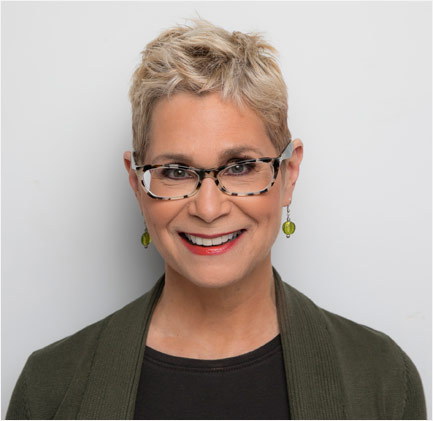 Leslie Baldacci
Born:
Pen Name:
Connection to Illinois
: Baldacci lives in Chicago.
Biography
: Leslie Baldacci's only reason for going to college was to become a rock music DJ when FM radio was 'underground.' Unfortunately, she failed her FCC test in three different cities. Fortunately, she was able to leave the technical aspects of broadcasting to others and became a radio newscaster, and from there redirected her higher education to print journalism. She was a newspaperwoman for 25 years, including 17 years at the Chicago Sun-Times. She hosted 'The Leslie Show' on WLS talk radio in the '90s.Baldacci celebrated her mid-life crisis by leaving the media to become a Chicago Public Schools teacher. She is the author of 'Inside Mrs. B's Classroom: Courage, Hope, and Learning on Chicago's South Side.' After six years as a classroom teacher, she mentored more than 100 beginning teachers in chronically underserved schools. She co-hosted the Zebra Sisters podcast on race with Sun-Times columnist Mary Mitchell.'Long Live Rock (A Grown-Up Romance)' is her first novel.
---
Awards
:
Primary Literary Genre(s):
Fiction; Non-Fiction
Primary Audience(s):
Adult readers
Web:
https://lesliebaldacci.com
Facebook:
https://www.facebook.com/leslie.baldacci.3
WorldCat:
http://www.worldcat.org/search?q=Leslie++Baldacci
---
Selected Titles
Inside Mrs. B.'s Classroom : Courage, Hope, and Learning on Chicago's South Side
ISBN: 0071417354 OCLC: 54030614 McGraw-Hill, New York ; ©2004. This is the story of a Chicago Sun-Times veteran, Leslie Baldacci, who left her prestigious, 25-year career to teach at a public school in one of Chicago's roughest South-Side neighbourhoods. The book addresses one of American society's most critical issues - education.; Mrs B found out plenty in her first two years as an inner-city teacher, and this book lets us know what's really going on at school.
Long Live Rock: A Grown-Up Romance
ISBN: B08CPHH4VJ OCLC: Independently Published 2020 Lisette DuPre is a ballet teacher whose life and marriage have become as rigidly prescribed as the positions of her art. Soon to be an empty nester, she is going through the motions with just enough joy to tide her over, but not fill her up. Her passions have dimmed. Her husband has a huge secret. When their teenage daughter calls from the first-aid tent at a rock concert, Lisette comes face-to-face with rock icon Shane Stewart, singer for the Disgracefuls, a band that was the soundtrack of her youth. He has a wardrobe crisis. She has a sewing kit. The intimacy of the moment evokes a yearning Shane cannot quite name, but personifies in Lisette – a full-grown woman, polar opposite of the models and groupies who spend the night and disappear. Shane is approaching a major milestone of his own and struggles to reconcile being "a man in full" when his work has always been to play, and his lore leans toward juvenile delinquency. A merry band of characters each play a hand in supporting the budding romance while they themselves experience self-rediscovery, accept change, revisit bad habits, redeem themselves, and dare to love. Tens of millions of Baby Boomers striving for meaningful "last chapters" will recognize the tensions this story explores: How can we remain relevant while growing older in the youth-oriented culture our generation once commanded? How do we accept change, live with authenticity, leave a legacy? What do we hold on to? What do we leave behind? How do we let go? Is it still appropriate to experience rapture at a rock concert? (Answer to last question: absolutely.) Long Live Rock is a timely tonic for Baby Boomers, a shot in the arm of romance, friendship, deception, adventure, music, and hope for a love that arrives unexpectedly later in life, conflicting, confusing – and dazzling.