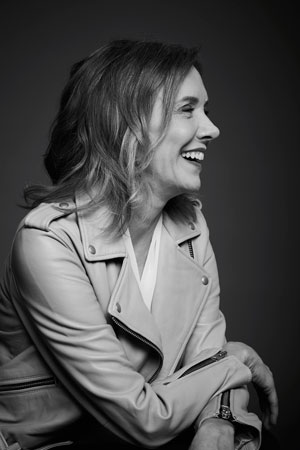 Dana Killion
Born:
Pen Name:
Connection to Illinois
: Killion currently lives in Chicago.
Biography
: Dana Killion grew up in a small town in northern Wisconsin, reading Nancy Drew and dreaming of living surrounded by tall buildings. A career in the apparel industry satisfied her city living urge and Nancy Drew evolved into Cornwell, Fairstein, and Evanovich.One day, frustrated that her favorite authors weren't writing fast enough, an insane thought crossed her mind. 'Maybe I could write a novel?'Silly, nave, downright ludicrous. But she did it. She plotted and planned and got 80,000 words on the page. That manuscript lives permanently in the back of a closet. But the writing bug had bitten.Her debut novel, Lies in High Places, was released in October of 2017 and the rest is history.
---
Awards
:
Primary Literary Genre(s):
Fiction; Mystery
Primary Audience(s):
Adult readers
Web:
https://danakillion.com/
WorldCat:
http://www.worldcat.org/search?q=Dana++Killion
---
Selected Titles
Lies in High Places
ISBN: 0999187414 OCLC: 1200762035 Self Published 2017 As investigative journalist Andrea Kellner is heading out of Chicago for a long weekend, a driver in front of her is shot and killed. The city's gang violence problems have spilled onto a major expressway for the third time in a month. Or is something else at play? Her career faltering and marriage all but over, Andrea desperately needs a win, provided she can find out what's really behind the shootings. With a boss who wants her sitting on the sidelines--or back in his bed, a competitive co-worker who just wants her gone, and a detective blinded by his own past, Andrea must look past CPD's explanation and discover the truth behind the shootings. Provided she can live to tell the story--Page [4] of cover.
Lies of Men (Andrea Kellner Mystery - Book 3)
ISBN: 0999187457 OCLC: 1200761538 Obscura Press 2019 A murdered source. A board room power play. Reporting this story may prove fatal. Investigative reporter Andrea Kellner is under fire. After she inherits a media company from her husband, a hostile board member hires an efficiency consultant to force her out. Turning a blind eye to the power struggle, she throws herself into her next story only to find her key source dying in her home with an X slashed across her mouth. While even Andrea thinks the victim's corrupt ex-husband is the likely culprit, a second murder with a similar M.O. hints at a much larger scheme. Two strong, successful women are dead, their only connections are a divorce attorney and ex-husbands with an ugly past. Did speaking out get them killed? Can Andrea expose the murderer before the killer takes another victim? Lies of Men is the third thrilling novel in the Andrea Kellner mystery series. If you like complex plots and smart, ballsy, crime-solving women, you'll love Dana Killion's page-turning series--Page [4] of cover.
Tell Me a Lie
ISBN: 0999187481 OCLC: 1200761602 Self Published 2020 If you died alone, would anyone find you? When Investigative Journalist Andrea Kellner finds the body of a woman propped up in a chair in the basement of an abandoned home, she has no idea how the discovery will change her world. Who is the woman? How did she die? And why was her body left undiscovered for so long? A small wrist tattoo reveals the dead woman as someone close to those Andrea loves. But is the young woman's drug history an explanation for her death or a clue to something far more sinister? And can Andrea uncover the truth before others suffer the same fate?--Page [4] of cover.
The Last Lie (Andrea Kellner Mystery - Book 2)
ISBN: 0999187430 OCLC: 1200761465 Obscura Press 2018 A string of poisonings. A trial by gunpoint. Meeting her deadline is a matter of life and death... Investigative journalist Andrea Kellner never lets anything get between her and her next scoop. So when a grief-stricken man crashes a charity gala and demands answers for his daughter's death, Andrea knows it's her duty to investigate. But she never expected him to point the blame--and his gun--at her date and his energy drink empire. When Andrea's sister falls ill after ingesting the same exact beverage, her case gets even more personal. To uncover the truth behind the contamination, the journalist must confront the man she thought she knew and corporate execs with hush money to spare. With her sister's life in peril, Andrea will stop at nothing to break the story before the death toll rises. The Last Lie is the thrilling second novel in the Andrea Kellner mystery series. If you like multi-dimensional characters, fast-paced action, and twists you won't see coming, then you'll love Dana Killion's edge-of-your-seat story. Buy The Last Lie to crack open a high-energy whodunit today--Page [4] of cover.