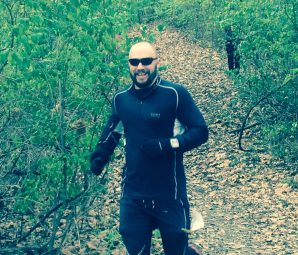 Otto Schafer
Born:
Connection to Illinois
: Schafer grew up in Petersburg.
Biography
: Otto Schafer grew up exploring the small historic town in central Illinois featured in The God Stones series. If you visit Petersburg, Illinois you may find locations familiar from the books. You may even discover, as Otto did, that history has left behind cleverly hidden traces of magic, whispered secrets, and untold treasures. Like many of you, Otto Schafer always wanted to write though, occupied with raising a family and building a successful career, he struggled to find the time. But the stories refused to rest, springing into his mind as he ran the forested trails of Illinois and invading his dreams at night, until finally he began writing them down. Otto is currently working on the third book in the God Stones series. He and his loving wife reside in a quiet log cabin tucked away in the woods. When Otto isn't writing you can often find him running the forest trails near his home, deep in a tangle of thoughts he'll need to rush home to put on paper.
---
Awards
:
"The Secret Journal"
-- Winner, Soon to be Famous Illinois Author Project, 2020
Primary Literary Genre(s):
Fiction
Primary Audience(s):
Young adult readers
Facebook:
https://www.facebook.com/ottoschaferauthor/
WorldCat:
http://www.worldcat.org/search?q=Otto++Schafer
---
Selected Titles
The Days of Myth
ISBN: B095HN38R4 OCLC: Independently Published 2021
The Keepers of the Light
ISBN: 1734115424 OCLC: Sound Eye Press 2020
The Secret Journal
ISBN: 1734115491 OCLC: Sound Eye Press 2019