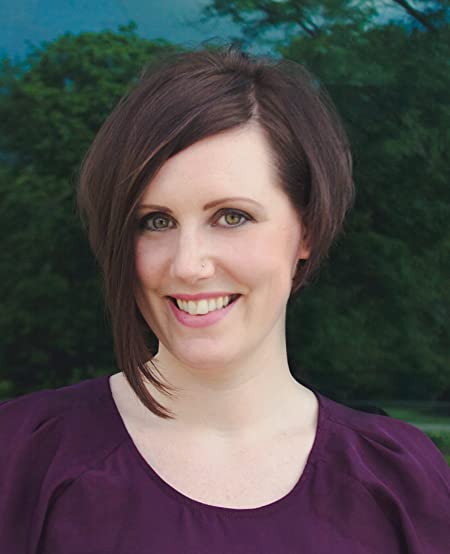 Stephanie J. Scott
Born:
Pen Name:
Stephanie Scott, Stephanie J. Scott
Connection to Illinois
: Scott lives in Aurora.
Biography
: Stephanie J. Scott writes young adult and romance about characters who put their passions first. Her debut ALTERATIONS about a fashion-obsessed loner who reinvents herself was a Romance Writers of America RITA award finalist. She enjoys dance fitness, everything cats, and has a slight obsession with Instagram. A Midwest girl at heart, she resides outside of Chicago. A couple of her books come in ebook format only - Alterations and All-Star Love: A Six Lakes Tennis Academy Novel.
---
Awards
:
All Last Summer - Winner, 2021 Soon to be Famous Illinois Author Project, Young Adult
Primary Literary Genre(s):
Fiction; Romance
Primary Audience(s):
Young adult readers
Facebook:
https://www.facebook.com/stephaniescottauthor
Instagram:
https://www.instagram.com/stephscottya
Twitter:
https://twitter.com/StephScottYA
Web:
https://www.stephaniejscott.com/
---
Selected Titles
All Last Summer
ISBN: 1954952015 OCLC: Self Published 2021 Sometimes life doesn't go according to plan. My summer was planned from packing lists to trip itineraries. Or so I'd thought. It's the night before my trip abroad, and my boyfriend Matt showed up at a party with another girl. The boyfriend I'm supposed to spend seven weeks with in Brazil. No way can I board that plane. With my trip tickets ripped up and the money down the drain, I owe my parents big-time. The only job hiring is Teed Off!, the driving range that just-so-happens to employ Matt's trio of best friends. Matt's friends don't like my presence on their artificial turf, so pranking me becomes their second part-time job. They definitely don't want me winning the bonus money our boss is offering for an idea to improve the business. By chance on a summer night, Matt's head crony best friend Aidan is there for me when no one else is around. Turns out, he and Matt haven't been close for a while. Aidan begins to see through to the real me--the me I'd kept from Matt to be the person I've always longed to be--popular with a boyfriend, all according to plan. As the summer unfolds, our secrets unravel. --Back cover.
Big Wild Summer
ISBN: 1954952058 OCLC: Self Published 2021 Sometimes summer is one wild ride. I'd set my heart and summer plans on working my dream job at Midwest Wild Adventure theme park with my friend Chelsea and my long-time crush KJ Keene. Only a day-one prank results in total humiliation, punchline: Me. Worse, Chelsea and KJ are in on the prank. Not only that, but after my big, loud mouth gets me in trouble with my new boss, I'm sent to work at the "loser" side of the park. My new coworkers, the Midwest Midfits, offer a chilly welcome to their desolate go kart zone. Especially Jonah, the big scary dude who won't talk to anyone. He's the "beast" park employees fear because of his part in some mysterious ride malfunction that injured a kid last summer. I can't quit my job since I need to prove to Mom and my stepdad that I can follow through on something. Plus, I'm not ready to give up on my summer with KJ. Only KJ might be keeping secrets about what happened last summer. When the big boss issues a challenge to draw crowds to underused areas of the park, I round up our band of outcasts aiming to win the prize money. We can all use each other to get what we want. It turns out, the Midfits aren't so bad. Even Jonah, who seems more misunderstood than anything. Somehow, Jonah becomes a person I confide in, and the person I grow to trust most. Get ready for a drama-filled summer featuring a cast of loveable misfits in this sweet young adult workplace romance.
Falling Into Place (Falling Pines) (Volume 4)
ISBN: 1986571300 OCLC: CreateSpace 2018 Giving her childhood camp a second chance gives Mia new purpose, only her ex has his own agenda. Can they save the camp without destroying one another? Mia Hammond hates her job in middle management at a soul-sucking mail-order catalog, but after her sports agent career went down in flames, well, a girl needs to keep a roof over her head, right? When a trusted friend tells her their beloved Camp Falling Pines needs help, she swallows her pride and calls her old sports contacts. Recruiting a few notable athletes to teach sports clinics could be just what the flailing camp needs. Aaron Stanek needs a miracle to turn around his family's expansion hockey team, before the rambunctious crew's pranks result in losing more sponsors. Except the players only respect Aaron's father, and his father handed Aaron the team to sort out while he recovers his health. When Mia discovers her ex-boyfriend Aaron has a team desperately in need of positive press, it sounds like the perfect match…or it would be, if she didn't have to work with the one person responsible for tanking her agenting career. Aaron blames himself for what happened, but in his heart, Mia is still the one who got away. For the sake of the camp, and their jobs, they vow to keep their partnership strictly professional. Keeping their feelings in check is another thing entirely. If you like heartfelt romance with quirky heroines, you'll love this second chance story.
Free Wheeling Summer
ISBN: 1954952090 OCLC: Self Published 2022 Sometimes taking a risk keeps the wheels turning. Everyone seems to have life figured out but me. I've never been good at much, though I'll give anything the old college try. Well, except for actual college. I'm not trying that at all. Not yet. So here I am, taking a gap year after high school, which I hear is a totally acceptable practice in many countries. In my high school filled with over-achievers, I'm the odd one out. Working my summer job and feeling my lowest, I accept an invitation to sub in on a roller derby team. I own skates and am okay at it, so why not? I never expected to love the feeling of racing the track. Of pushing my way to victory. For once in my life, I might actually be good at something. I even have a new guy to crush on—Rob, who I met at a derby match. Only it turns out, he's affiliated with our rival team-slash-sworn enemies. The team split in two last year from a big blowout between the captains. And worse, Rob is the brother of our rival's captain. Maybe worse than that, I kinda took a solemn vow when I joined the team that I'd never associate with any of them. The team means everything to me, but Rob is finding a place in my heart too. Just when I thought I'd figured out my life, I fall back down again. Free Wheeling Summer is a young adult secret dating romance and the fourth book in the Love on Summer Break series. It can be read as a stand-alone story.
OMG Christmas Tree
ISBN: 1954952112 OCLC: Self Published 2021 Three nights before Christmas, and all Megan Campbell needs to do is to pick up a Christmas tree. Never mind she's a city girl who has never bought a real live tree. The biggest and best tree in the lot should make her mom and her new stepdad happy-and forget how she's neglected to visit them in their tiny town. Three nights before Christmas, and all Nick Bennington needs to do is to pick up a Christmas tree. The tree he should have picked up weeks ago for the charity event at the historic mayor's mansion on Christmas Eve. The task his mother, Mayor Bennington herself, entrusted him with. Now the biggest and best tree in the lot is gone. After a slip off the icy roads sends Megan, her car, and her prized tree into the ditch, a rescuer in the form of Nick Bennington arrives. A rescuer with ulterior motives, Meghan discovers, as he angles to take the pesky tree off her hands. Falling for the country boy is not part of her holiday plans. But for Nick, stumbling upon this city girl might be just the wake-up call he needs.
Sunset Summer
ISBN: 1954952031 OCLC: Self Published 2021 Sometimes being the good girl means everyone loses. When my parents sentenced me to geriatric exile in a sleepy beach town for the summer with my grandparents, I tried everything to stop it. I'm the good girl. The straight-A student and the newly elected co-captain of my high school track team. Only my sister Grace ruined everything. Grace, a rebel with a party girl reputation, insisted I join her at a party on her graduation night. All to be her designated driver. Too bad I only had a learner's permit—and crashed her car. Oops. Now, I'm in deep trouble with my parents and the court. My punishment means I'm trading team runs for scrubbing toilets at my grandparents' Lake Michigan coastal inn. Any free time is used up working service hours at the local community center to show the court I deserve a driver's license. Then I meet Will. He's cooler than I could ever hope to be with dyed black hair and piercings. He finds me on the beach and we talk through sunset. I need a friend right now and Will is here, listening. Only he's a bad boy and that spells trouble. But Will isn't as he seems. His bad boy image hides deep hurts I'm only beginning to uncover. Time with Will feels like an escape. I might actually make it through this summer. The trouble is, I'm falling for Will, and I have secrets of my own. If Will finds out what really happened the night of the party, we'll lose everything we've built. Sunset Summer is a young adult summer job romance and the second book in the Love on Summer Break series. This book can be read as a standalone story.