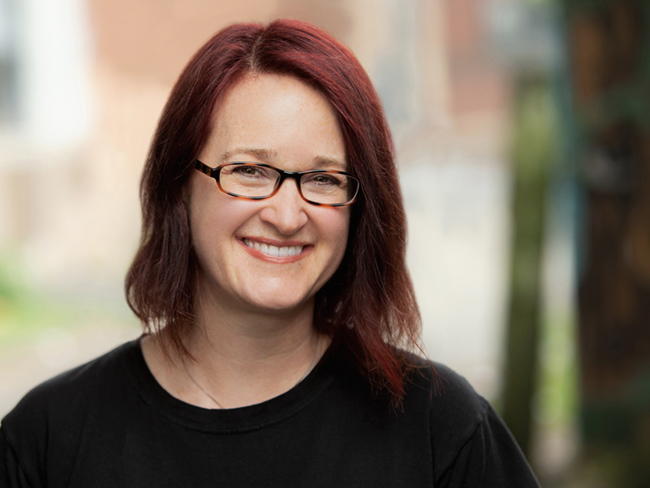 Hollie Smurthwaite
Born:
Pen Name:
Connection to Illinois
: Smurthwaite lives in Chicago.
Biography
: Hollie Smurthwaite is the author of The Color of Trauma, a romantic suspense novel and winner of the 2020 Soon to be Famous Illinois Author Project contest for adult fiction. She is active in the Chicago writing community as a member of Off-Campus Writers Workshop, Sisters In Crime, Chicago Writers Association, and a co-organizer for Just Write Chicago, a Meetup group.
---
Awards
:
''The Color of Trauma'',
-- Winner, Soon to be Famous Illinois Authors Project, 2020
Primary Literary Genre(s):
Fiction
Primary Audience(s):
Adult readers
Web:
https://holliesmurthwaite.com/
Facebook:
https://www.facebook.com/HollieSmurthwaiteAuthor/
Twitter:
https://twitter.com/H_Smurthwaite
LinkedIn:
https://www.linkedin.com/in/hollie-smurthwaite-03376516b/
WorldCat:
http://www.worldcat.org/search?q=Hollie++Smurthwaite
---
Selected Titles
The Color of Trauma
ISBN: 1737118904 OCLC: Hollie Smurthwaite 2021 Kiera Brayleigh is a memory surgeon. In the ten years since her "gift" manifested, she's helped dozens of women deal with trauma by removing their horrific memories-burns, rapes, tortures. It pays well, but she holds those moments, making her a fiery mess. The bizarre request from a Chicago homicide detective is the last thing she needs. Detective Dean Matthson is burdened with an uncanny ability to get inside the minds of criminals. In a dead-end hunt to capture a serial killer, he risks his hard-earned reputation by doing the unthinkable: recruiting a memory surgeon to probe the mind of a comatose victim. Kiera might appreciate the cop's dimples and his commitment to the job, but only an idiot would agree to experience a rape-murder victim's last memories. Kiera, it turns out, is that idiot. Dean's dedication and calming presence challenge Kiera's distrustful nature, and she finds herself falling for Dean even as he struggles with his own demons. Can two broken people find love? When the killer discovers Kiera's on the case, he realizes she is exactly what he needs to re-live his kills. Dean and the killer both close in on their targets, and it becomes a race to catch the monster before he catches Kiera.