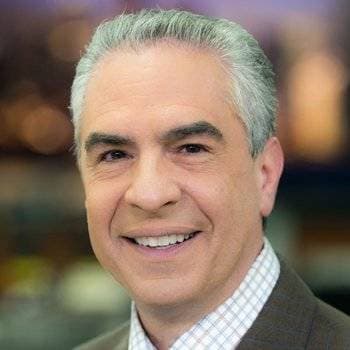 Paul Lisnek
Born:
1958
Pen Name:
Paul M. Lisnek, Paul Michael Lisnek
Connection to Illinois
: In 1983, he graduated from the University of Illinois at Urbana-Champaign with a Bachelor of Arts in Speech Communication and Political Science. Paul holds a Masterss degree in Speech Communication also from the University of Illinois at Urbana-Champaign. He is also a Doctor of Philosophy in Speech Communication from the University of Illinois at Urbana-Champaign.
Biography
: Paul M. Lisnek is an attorney, legal consultant, political analyst, public speaker, television and radio talk show host and interviewer, and author.
---
Awards
:
Primary Literary Genre(s):
Fiction; Non-Fiction
Primary Audience(s):
Adult readers
Facebook:
https://www.facebook.com/PaulLisnek/
Twitter:
https://twitter.com/PaulLisnek
Web:
http://www.paullisnek.com
Web:
http://www.paullisnek.tv
Web:
https://www.facebook.com/PaulLisnek
Web:
https://en.wikipedia.org/wiki/Paul_M._Lisnek
---
Selected Titles
Assume Guilt: A Matt Barlow Mystery
ISBN: 1732691924 OCLC: 1063759828 Written Dreams Publishing, Green Bay, Wisconsin, 2018. With loyalty, family secrets, and death involved, Matt Barlow must discover the real facts. Attorney Matt Barlow vowed he'd never be part of a criminal case again, not after failing to save an innocent man from the death penalty. A jury consultant on civil cases, Matt doesn't waver until... When Chicago's top real estate developer and aspiring politician Charles Marchand is charged with the death of his wife, Sandra, loyalty to an old friend pushes Matt into signing on as the jury consultant for the defense. But the case is about much more than guilt or innocence. As Matt--and his staff--delve deeper into the evidence, they uncover information Marchand himself would just as soon stay buried, including the death of a college classmate that links him to the corrupt Leo Toland, Governor of Illinois. Before the truth and lies are untangled, Matt even finds himself secretly working with his half-brother, who just happens to be on the governor's payroll. -- back cover
Assume Treason: A Matt Barlow Novel
ISBN: 1951375408 OCLC: 1231956359 WRITTEN DREAMS PUBLISHING, [S.l.] : 2021. With time running out to prove an assassination plot is in the works, jury consultant, Matt Barlow must dig deepto find answers. Matt Barlow and his team are back, this time using their research skills on behalf of presidential candidate, Senator Marie Kent. Matt's okay using his jury consulting firm in service of a good cause, and Senator Kent has a real shot at the nomination.No sooner has Matt sealed the contract than the political primary season erupts in threats and bombings on one campaign office after another, from Utah to South Carolina. Are these incidents related to recent mall shootings? Matt and his team are not convinced and will have to prove their case.With the primary race tightening, Matt and his researcher, Rick Seymour, keep their eyes on one Mike Toomey, the likely nominee for the other party. He's a guy whose past leads to a stealthy network of white supremacists and seemingly ordinary people willing to kill for a cause. Worse, some campaign operatives may or may not be who they claim. With the Democratic National Convention in Chicago a possible target, Matt and his team race to prevent an assassination attempt.
Quality Mind Quality Life
ISBN: 0916990354 OCLC: 33482956 Meta Publications, Capitola, CA : ©1995.
The Art of Lawyering: Essential Knowledge for Becoming a Great Attorney
ISBN: 1572486953 OCLC: 466361686 Sphinx Pub., Naperville, Ill. : ©2010. Every year, tens of thousands of people graduate from law school, pass the bar exam, and undertake the practice of law. But only a select few truly develop the art of lawyering―the insight, the gut, the feel, the voice, the gesture, the talent required to excel as a lawyer and stand out from the rest of the crowd.This book is written especially for the new lawyer who wants to excel in his or her chosen career, whether starting a solo practice or joining an established firm. It provides information on:The art of rainmaking―finding and keeping clientsThe art of billing your clients and getting them to pay you on time without losing businessThe art of negotiation, both in and out of the courtroomThe art of a trial―preparing your case, questioning witnesses, selecting the jury
The Hidden Jury: And Other Secret Tactics Lawyers Use to Win
ISBN: 1570719489 OCLC: 51838617 Sourcebooks, Naperville, Ill. : ©2003. Trial consultant Lisnek conversationally describes his perspective on the American trial system, offering descriptions of the jury selection process, community attitude research, witness preparation, and other aspects of the day-to-day work of the jury consultant. He brings in numerous examples from his professional experience, often amalgamations of cases, and cites examples from such famous cases as the O.J. Simpson trial. This book was originally announced as Fair and impartial; behind the scenes of American's most high-profile cases, are the people really making the decisions? Annotation ♭2004 Book News, Inc., Portland, OR (booknews.com).
Winning the Mind Game: Negotiating in Business and Life
ISBN: 0916990397 OCLC: 36831618 Meta Publications, Capitola, CA : [1996?] Using techniques associated with NLP, this text explores negotiation - from high powered business to simple everyday decisions - and offers techniques and tactics in the art of successful negotiation.