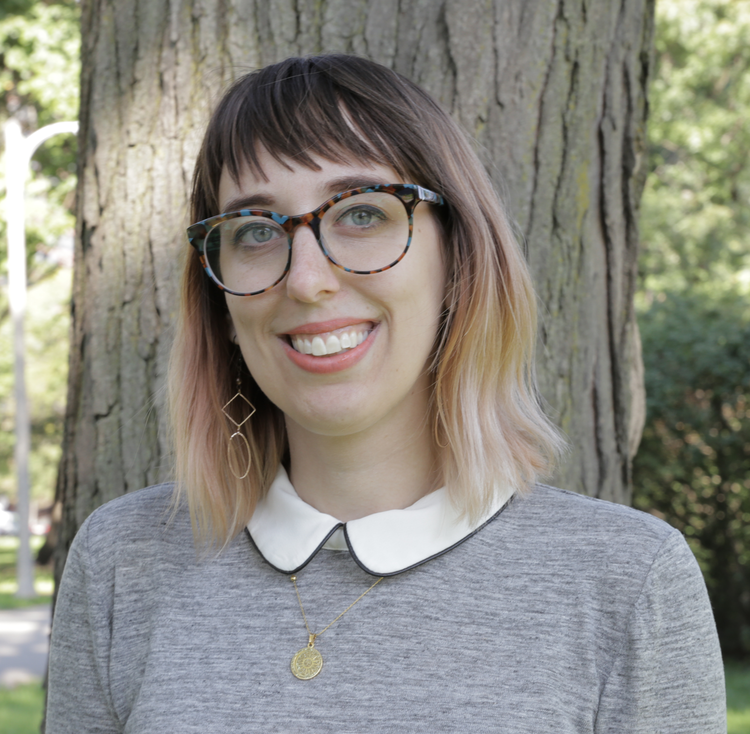 Kelly Leigh Miller
Born:
Connection to Illinois
: Miller lives in Chicago.
Biography
: Kelly Leigh Miller is a cartoonist and an author-illustrator. She writes and illustrates her own books and illustrates books written by other authors. She spent her childhood drawing and making up stories in Louisville, Ky, studied art at the Maryland Institute College of Art in Baltimore, MD, and now resides in Chicago, IL, where she illustrates and writes professionally. Her ideas usually come from daydreaming with her sketchbook and past adventures. When she's not drawing or writing, she enjoys reading a good book, playing video games, watching spooky movies, and exploring museums! She is represented by Thao Le of Sandra Dijkstra Literary Agency.
---
Awards
:
-- Time to Recharge, Harper! - Illinois Reads Book Selection, Illinois Reading Council, 2022
Primary Literary Genre(s):
Fiction; Illustrator
Primary Audience(s):
Children
E-Mail:
kellyleighmiller@gmail.com
Twitter:
https://twitter.com/bookofkellz
Web:
https://www.kellyleighmiller.com/
---
Selected Titles
Avatar: The Last Airbender Chibis Volume 1--Aang's Unfreezing Day
ISBN: 1506726615 OCLC: Dark Horse Books 2022 Can you imagine not knowing your own birthday? That's the situation for Aang, who was frozen in an iceberg for a hundred years! Luckily his friends Katara, Toph, Sokka, and Zuko have a plan to surprise him with a new special day to celebrate. But they'll have to be careful while they prepare--it's a surprise!
Chicago, Baby!
ISBN: 1797207199 OCLC: Chronicle Books 2022 In rhyming text, a toddler and her family explore the city of Chicago.
I Am a Wolf
ISBN: 0525553290 OCLC: Dial 2019 A dog who insists she is a wolf finds the perfect home with a young girl who sees past her prickly personality --
I Love My Fangs!
ISBN: 1534452109 OCLC: Simon & Schuster 2020 Young Dracula loves his fangs and is very upset after one falls out--especially when the Tooth Fairy tries to take it away.--
I Love My Fur!
ISBN: 1534478957 OCLC: Simon & Schuster 2021 Big Foot loves his soft, shiny fur so much it begins to affect his relationships with his friends.
Stella, Star Explorer
ISBN: 1534497676 OCLC: Simon & Schuster Books for Young Readers 2022 Stella loves the wonders of Outer Space, but it is only when she meets a fellow space traveler looking for a planet that her eyes are opened to the wonders of Earth.
Time to Recharge, Harper!
ISBN: 0525553304 OCLC: Dial 2021 Harper learns that even busy young robots need to recharge now and then.