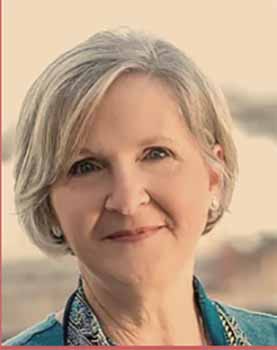 Patricia Sutton
Born:
Pen Name:
Connection to Illinois
: Sutton lived in Schaumburg for twenty years and spent most of that time teaching at Lincoln Prairie School, in Hoffman Estates. This former elementary/middle school teacher was a Golden Apple Award finalist for teacher excellence in the Chicago area.
Biography
: Patricia Sutton writes nonfiction and fiction for middle grade readers. This former elementary/middle school teacher turned her passion for researching curriculum into writing for children. Her first book, Capsized! is narrative nonfiction and tells the forgotten story of Chicagos SS Eastland Disaster of 1915. This tragedy still ranks as the greatest loss of life on the Great Lakes. Capsized! recently earned the Kirkus Star. She holds an MFA in Creative Writing for Children and Young Adults from Hamline University. When shes not writing or searching the archives for stories, she can be found enjoying life on Lake Mendota with her family and being Nana to her grandsons Owen and Ben.She is a member of the Society of Children's Book Writers and Illustrators. Sutton now resides in Madison, Wisconsin.
---
Awards
:
''Capsized!: The Forgotten Story of the SS Eastland Disaster'',
-- New York Public Library's "100 Best Books for Kids" Kirkus Reviews' "Best Books of 2018" 2019 Society of Midland Authors Literary Award Honoree 2019 Notable Social Studies Trade Books for
Primary Literary Genre(s):
C:CHILDREN; History; Non-Fiction
Web:
https://www.patriciasutton.com/
Facebook:
https://www.facebook.com/patriciasuttonauthor/
E-Mail:
info@patriciasutton.com
WorldCat:
http://www.worldcat.org/search?q=Patricia++Sutton
---
Selected Titles
Capsized!: The Forgotten Story of the SS Eastland Disaster
ISBN: 1613739435 OCLC: 1005198507 Chicago Review Press 2018 On July 24, 1915, the SS Eastland, filled to capacity with 2,500 aboard, capsized in the Chicago River while still moored to the pier. The disaster took more passenger lives than the Titanic and stands today as the greatest loss of life on the Great Lakes. Capsized! details the events leading up to the fateful day of the disaster and provides a nail-biting, minute-by-minute account of the ship's capsizing. Kids follow the lives of workers and their families, mostly first- and second-generation Polish and Czech immigrants employed by Chicago's largest manufacturer, Western Electric's Hawthorne Works. From the courage of the survivors to the despair of families who lost loved ones, Capsized! brings the stories of ordinary working people enduring the unthinkable to light. It also raises critical-thinking questions for young readers: Why do we know so much about Titanic's sinking and yet so little about the Eastland disaster? What causes a tragedy to be forgotten and left out of society's collective memory? Why was no one ever held responsible for this catastrophe? What lessons from this disaster might we be able to apply today?--