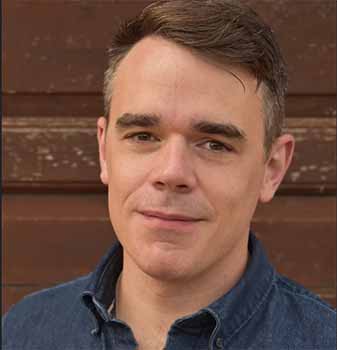 Michael J. O'Loughlin
Born:
Pen Name:
Connection to Illinois
: O'Loughlin lives in Chicago.
Biography
: Michael J. O'Loughlin is an award-winning journalist and the national correspondent for America Media. He is the host of the podcast Plague: Untold Stories of AIDS and the Catholic Church, recommended by The New York Times and featured on NPR. Prior to joining America magazine, O'Loughlin was a national reporter for The Boston Globe. He has written for The Atlantic, The Washington Post, Foreign Policy, National Catholic Reporter, and The Advocate and has been featured on MSNBC, Fox News, ABC, CBS, and NPR.
---
Awards
:
Primary Literary Genre(s):
Non-Fiction
Primary Audience(s):
Adult readers
Web:
https://www.mikeoloughlin.com/
Facebook:
https://www.facebook.com/mjoloughlin
Twitter:
https://twitter.com/MikeOLoughlin
WorldCat:
http://www.worldcat.org/search?q=Michael++J.++O'Loughlin
---
Selected Titles
Hidden Mercy: AIDS, Catholics, and the Untold Stories of Compassion in the Face of Fear
ISBN: 1506467709 OCLC: 1263874613 Broadleaf Books 2021 The height of the AIDS crisis in the United States in the 1980s and 1990s left many profound stories that remained untold. In Hidden Mercy, gay Catholic journalist Michael O'Loughlin uncovers the stories of Catholics who at great personal cost chose compassion. A compelling picture of those who responded to human suffering with mercy, offering insights for LGBTQ and other people of faith struggling to find a home in religious communities today.