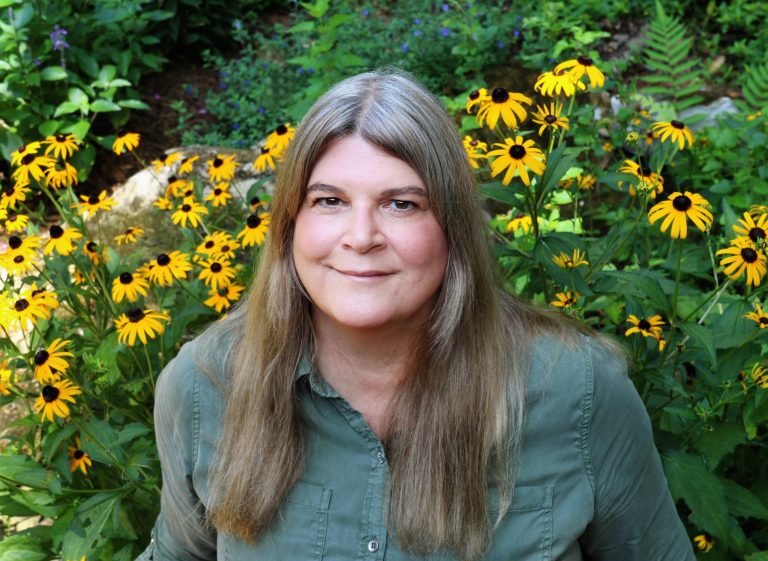 Glendy Vanderah
Born:
Pen Name:
Connection to Illinois
: Vanderah is originally from Chicago.
Biography
: Glendy Vanderah worked as an endangered bird specialist in Illinois before she became a writer. Originally from Chicago, she now lives in rural Florida with her husband and as many birds, butterflies, and wildflowers as she can lure to her land. Where the Forest Meets the Stars is her debut novel.
---
Awards
:
''Where the Forest Meets the Stars'',
-- An Amazon Charts, Wall Street Journal, and Washington Post bestseller, and a Goodreads Choice Award finalist.
Primary Literary Genre(s):
Fiction
Primary Audience(s):
Adult readers
Web:
https://glendyvanderah.com/
E-Mail:
glendyvanderahauthor@gmail.com
WorldCat:
http://www.worldcat.org/search?q=Glendy++Vanderah
---
Selected Titles
The Light Through the Leaves: A Novel
ISBN: 1542028108 OCLC: 1227692513 Lake Union Publishing 2021 In a moment of crisis, Ellis Abbey leaves her daughter, Viola, unattended - for just a few minutes. But when she returns, Viola is gone. A breaking point in an already fractured marriage, Viola's abduction causes Ellis to disappear as well - into grief, guilt, and addiction. Convinced she can only do more harm to her family, Ellis leaves her husband and young sons, burying her desperate ache for her children deeper with every step into the mountain wildernesses she treks alone. In a remote area of Washington, a young girl named Raven keeps secrets inside, too. She must never speak to outsiders about how her mother makes miracles spring from the earth, or about her father, whose mysterious presence sometimes frightens her. Raven spends her days learning how to use her rare gifts - and more important, how to hide them. With each lesson comes a warning of what dangers lie in the world beyond her isolated haven. But despite her mother's cautions, Raven finds herself longing for something more. As Ellis and Raven each confront their powerful longings, their journeys will converge in unexpected and hopeful ways, pulled together by the forces of nature, love, and family.--Publisher.
The Oceanography of the Moon: A Novel
ISBN: 1542039525 OCLC: Lake Union Publishing 2022
Where the Forest Meets the Stars
ISBN: 1503904911 OCLC: 1061820200 Lake Union Publishing 2019 A mysterious child teaches two strangers how to love and trust again. After the loss of her mother and her own battle with breast cancer, Joanna Teale returns to her graduate research on nesting birds in rural Illinois, determined to prove that her recent hardships have not broken her. When a mysterious child who shows up at her cabin, barefoot and covered in bruises, Joanna enlists the help of her reclusive neighbor, Gabriel Nash, to solve the mystery of the charming child. But the more time they spend together, the more questions they have. How does a young girl not only read but understand Shakespeare? Why do good things keep happening in her presence? And why aren't Jo and Gabe checking the missing children's website anymore? Though the three have formed an incredible bond, they know difficult choices must be made.