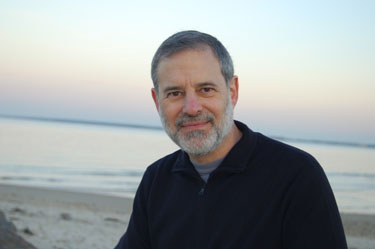 Neal Gabler
Born:
1950 in Chicago, Illinois
Pen Name:
Connection to Illinois
: Gabler graduated from Lane Tech High School in Chicago, class of 1967, and was inducted into the National Honor Society.
Biography
: Neal Gabler is the author of five books, including three biographies: An Empire of Their Own, which won the Los Angeles Times Book Prize; Winchell, which was named Time magazines nonfiction book of the year and was nominated for the National Book Critics Circle Award; and Walt Disney, which won him his second Los Angeles Times Book Prize and was named biography of the year by USA Today. He has been the recipient of a Guggenheim Fellowship, a Shorenstein Fellowship from Harvard, and a Woodrow Wilson Public Policy scholarship, and was the chief nonfiction judge of the National Book Awards.
---
Awards
:
''Catching the Wind'',
-- NEW YORK TIMES NOTABLE BOOK, Starred Reviews - Booklist and Kirkus
''An Empire of Their Own'',
-- Los Angeles Times Book Prize for History, 1989
''Winchell'',
-- Time Magazine Nonfiction Book of the Year, National Book Critics Circle Award Finalist
''Walt Disney'',
-- Los Angeles Times Book Prize, Biography, USA Today Biography of the Year
Primary Literary Genre(s):
Non-Fiction
Primary Audience(s):
Adult readers
Web:
http://www.joyharrisliterary.com/nealgabler
Wikipedia:
https://en.wikipedia.org/wiki/Neal_Gabler
IMDB:
https://www.imdb.com/name/nm0300121/
WorldCat:
http://www.worldcat.org/search?q=Neal++Gabler
---
Selected Titles
Against the Wind: Edward Kennedy and the Rise of Conservatism, 1976-2009
ISBN: 0593238621 OCLC: 1264275747 BEACON, [S.l.] : 2022.
An Empire of Their Own: How the Jews Invented Hollywood
ISBN: 051756808X OCLC: 16871914 Crown Publishers, New York : ©1988. From noted film critic Neal Gabler comes a provocative, original, and richly entertaining group biography of the Jewish immigrants who founded and came to dominate the American film industry. These men--Adolph_Zukor, Carl Laemmle, Louis B. Mayer, the Warner brothers, Harry Cohn--created an image of America out of their own idealism, a vision that proved so powerful that it ultimately came to shape the myths, values, traditions, and archetypes of America itself. This spellbinding social history of Hollywood reaches beyond the commonplace stereotypes to examine the psychology of the movie moguls, and the political, religious, and economic milieu of the town and industry they built. For these men, prevented from entering the real corridors of gentility and power in America, cut their lives to the pattern of American respectability as they interpreted it. In the process they created a new country, an 'empire of their own, ' and colonized the American imagination to such an extent that this country came to be largely defined by its movies. In prose as vivid as Tinseltown itself, Neal Gabler paints a mesmerizing portrait of the human face of Hollywood. Richly entertaining, dramatic, and impeccably researched, An Empire of Their Own is, finally, the powerful story of the men who gave us America and wound up losing themselves.--Jacket.
Barbra Streisand: Redefining Beauty, Femininity, and Power
ISBN: 0300210914 OCLC: 945663014 Yale University Press [S.l.] : 2016 Barbra Streisand has been called the most successful ... talented performer of her generation by Vanity Fair, and her voice, said pianist Glenn Gould, is one of the natural wonders of the age. Streisand scaled the heights of entertainment-from a popular vocalist to a first-rank Broadway star in Funny Girl to an Oscar-winning actress to a producer and director. But she has also become a cultural icon who has transcended show business. To achieve her success, Brooklyn-born Streisand had to overcome tremendous odds, not the least of which was her Jewishness. Dismissed, insulted, even reviled when she embarked on a show business career for acting too Jewish and looking too Jewish, she brilliantly converted her Jewishness into a metaphor for outsiderness that would eventually make her the avenger for anyone who felt marginalized and powerless. Neal Gabler examines Streisand's life and career through this prism of otherness-a Jew in a gentile world, a self-proclaimed homely girl in a world of glamour, a kooky girl in a world of convention-and shows how central it was to Streisand's triumph as one of the voices of her age.
Catching the Wind: Edward Kennedy and the Liberal Hour, 1932-1975
ISBN: 0307405451 OCLC: 1260192776 CROWN, [S.l.] : 2021.
Life, the Movie
ISBN: 0679417524 OCLC: 39655612 Knopf, New York : 1998. Gabler demonstrates how our hunger for entertainment and the massive exploitation of that hunger have combined to make everything from religion to politics to painting to the news into branches of show business, and how all of us are not only an audience but also performance artists acting out our own dramas.
Walt Disney: The Triumph of the American Imagination
ISBN: 067943822X OCLC: 65644828 Knopf, New York : 2006. A portrait of the private life and public career of Walt Disney ranges from his deprived youth, to his contributions to the art of animation, to his visionary creation of the first synergistic entertainment empire, to his reclusive and lonely private world.
Winchell: Gossip, Power and the Culture of Celebrity
ISBN: 0679417516 OCLC: 29637810 Knopf, New York : 1994. In 1925, Winchell brought unabashed gossip to the public press. He understood how invading the lives of the famous and revealing their secrets empowered both purveyor and audience, and forever shattered the taboo against what could be said about celebrities in the media. He soon rose from gossip monger to one of the country's most influential political commentators: in his heyday, two thirds of American adults listened to his weekly radio broadcast or read his daily column. He chatted with Damon Runyon and J. Edgar Hoover, savaged his enemies (including Dorothy Parker, Josephine Baker and Arthur Miller) and made reputations (including Arthur Godfrey, Lucy and Desi, Rowan and Martin), embraced the New Deal and then McCarthyism. An examination of his life illustrates how fame is achieved, how it is lost, what one gains from it, what it exacts, and why America is obsessed with it.--From publisher description.