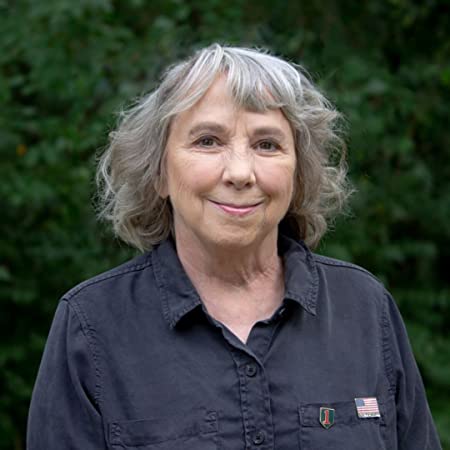 Lita Tomas
Born:
Chanute Air Force Base, in Champaign, Illinois
Connection to Illinois
: Tomas lives in Downers Grove.
Biography
: Lita Tomas is the co-author of Lita & Jean: Memoirs of Two Generations of Military Women. An army tank mechanic turned global logistics manager, Major Lita Tomas in fact enlisted as an E1 with the U.S. Army in 1977, the first year women were integrated into regular units. With a master's degree in recreational therapy, five years in the air force, and a lifetime of fighting injustice taking on everyone from the Catholic church to Congress, she's who you want on your team. When not feeding her youngest daughter's chickens or cheering on her three grandchildren, you can find her working on her informational and patient advocacy podcast: PodcastDX! Lita lives in Downers Grove, Illinois, with young-onset Alzheimer's disease, two dogs, and her remaining undonated kidney.
---
Awards
:
Primary Literary Genre(s):
Non-Fiction
Primary Audience(s):
Adult readers
Web:
https://masterwingspublishing.com/lita-and-jean/
---
Selected Titles
Lita & Jean
ISBN: 1646630130 OCLC: [S.l.] : Master Wings Publishing [S.l.] : 2022 A shattering tell–all: the fight of this mother and daughter for themselves, each other, and the world around them is a painful yet riveting account of family, service, and love. Lita and her daughter bare their souls with unflinching candor in this memoir. Forcing their darkest moments and the secrets of family, the Catholic Church, military, and disability into the light, their resilience and resolve stands as stark inspiration. From painful high school haircut memories to rescuing their fellow soldiers from a flipped vehicle, there's romance, reality, and action in these pages. Authors Lita and Jean will pull you through the swarms of ticks at Fort McCoy, Wisconsin, and the excruciating medical bureaucracy of Veteran's Affairs to land you breathless by their side today. Lita & Jean is a book that needs to be read and shared. This memoir will help future generations understand what it meant to be a soldier and a woman at this time, and current generations how to build the support and outreach needed to thrive.