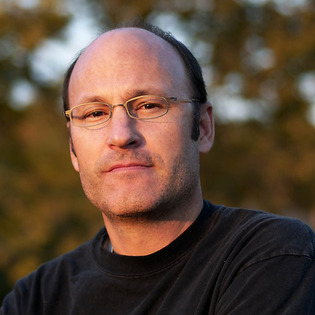 Loren Long
Born:
Connection to Illinois
: Long studied at the American Academy of Art in Chicago.
Biography
: Loren Long grew up in Lexington, Kentucky. He pursued graduate-level studies at the American Academy of Art in Chicago after graduating with a BA in Graphic Design/Art Studio from the University of Kentucky. After graduation Long worked as an illustrator for a greeting card company in Cincinnati before beginning his career as a freelance illustrator. Since then, Long has received numerous accolades for his fluid WPA painting style. He has been awarded two gold medals from the Society of Illustrators in New York, and has been frequently selected for their annual exhibition and book. His work has also appeared in many other major annual exhibitions such as American Illustration, Communication Arts, Step By Step Graphics and Print.
---
Awards
:
Primary Literary Genre(s):
Fiction; Illustrator
Primary Audience(s):
Children
Facebook:
https://www.facebook.com/loren.long.58
Instagram:
https://www.instagram.com/accounts/login/?next=/thelorenlong/
Twitter:
https://twitter.com/lorenlong
Web:
https://lorenlong.com/
---
Selected Titles
An Otis Christmas
ISBN: 0399163956 OCLC: Philomel Books 2013 On Christmas Eve at the farm, a horse faces complications while delivering her foal and Otis the tractor must race through snowy, treacherous woods to bring back Doc Baker before it is too late.
Blastin' the Blues
ISBN: 1416918671 OCLC: New York : Simon & Schuster Books for Young Readers New York : 2010 In 1899 New Orleans, Louisiana, the Travelin' Nine must try once again to outsmart the Chancellor, but even the magic baseball may not help while the players suspect there is a mole on the team.
Change Sings: A Children's Anthem
ISBN: 0593203224 OCLC: Viking Books for Young Readers 2021 In this stirring, much-anticipated picture book by presidential inaugural poet and activist Amanda Gorman, anything is possible when our voices join together. As a young girl leads a cast of characters on a musical journey, they learn that they have the power to make changes - big or small - in the world, in their communities, and, most importantly, in themselves. When lyrical text and rhythmic illustrations that build to a dazzling crescendo by celebrated illustrator Loren Long, Change Sings is a triumphant call to action for everyone to use their abilities to make a difference. --
Drummer Boy
ISBN: 039925174X OCLC: New York : Philomel Books New York : 2008 After accidentally being thrown away, a beloved toy drummer boy goes on an adventure that eventually brings him back to a warm home, where he is placed near baby Jesus in a manger scene.
Little Tree
ISBN: 0399163972 OCLC: Philomel Books 2015 Little Tree is very happy in the forest, where he is surrounded by other little trees and his leaves keep him cool in the heat of summer, but when autumn comes and the other trees drop their leaves, Little Tree cannot be pursuaded to let his go, even after they wither and turn brown.
Love
ISBN: 1524740918 OCLC: G.P. Putnam's Sons Books for Young Readers 2018 Illustrations and easy-to-read text celebrate the bonds of love that connect us all.
My Dog, My Hero
ISBN: 0805063277 OCLC: Henry Holt 2000 A panel of three judges has to decide which dog out of eight finalists deserves to win the title of My Hero.
Of Thee I Sing: A Letter to My Daughters
ISBN: 037583527X OCLC: Knopf Books for Young Readers 2010 In this tender, beautiful letter to his daughters, President Barack Obama has written a moving tribute to thirteen groundbreaking Americans and the ideals that have shaped our nation. From the artistry of Georgia O'Keeffe, to the courage of Jackie Robinson, to the patriotism of George Washington, President Obama sees the traits of these heroes within his own children, and within all of America's children --Jacket.
Otis
ISBN: 0399252487 OCLC: New York : Philomel Books New York : 2009 When a big new yellow tractor arrives, Otis the friendly little tractor is cast away behind the barn, but when trouble occurs Otis is the only one who can help.
Otis and The Kittens
ISBN: 0399163980 OCLC: Philomel Books 2016 When Otis the tractor becomes trapped in a burning barn, after rescuing kittens, his animal friends and local firefighters come to his aid.
Otis and the Puppy
ISBN: 0399254692 OCLC: New York : Philomel Books New York : 2013 When a tornado threatens his farm, Otis the tractor must try to save the animals, including the unfriendly bull.
Otis and the Scarecrow
ISBN: 0399163964 OCLC: Philomel Books 2014 When the farmer places a scarecrow in the cornfield, Otis the tractor and the farm animals try to make friends, but the scarecrow remains silent with a sour look on his face throughout the summer and fall.
Otis and the Tornado
ISBN: 0399254773 OCLC: New York : Philomel Books New York : 2011 When a tornado threatens his farm, Otis the tractor must try to save the animals, including the unfriendly bull.
Otis Gives Thanks Board book
ISBN: 1524741159 OCLC: Philomel Books 2017 Otis the tractor is grateful for many things, including his home, his friends, and love.
Otis's Busy Day (Step into Reading)
ISBN: 0593432665 OCLC: Random House Books for Young Readers 2021 Otis the tractor is happy to go home and rest after a very busy day of working on the farm and playing with friends.
Someone Builds the Dream
ISBN: 1984814338 OCLC: Rocky Pond Books 2021 Celebrates the skilled women and men who work to see the plans of architects, engineers, and designers brought to life.
The Little Engine That Could: Loren Long Edition
ISBN: 0399244670 OCLC: New York : Philomel Books New York : 2005 Although she is not very big, the Little Blue Engine agrees to try to pull a stranded train full of toys over the mountain.
There's a Hole in the Log on the Bottom of the Lake
ISBN: 0399163999 OCLC: Philomel Books 2018 Turns out there's a whole lot more than just a log on the bottom of this lake, a frog and a fly, and eventually a fish! An adaptation of the traditional folk song, There's a Hole in the Bottom of the Sea, with additional repetition and tongue twisters. Includes sheet music. --
Toy Boat
ISBN: 0399243747 OCLC: New York : Philomel Books New York : 2007 A toy boat gets separated from its owner and has an adventure on the high seas.
Wind Flyers
ISBN: 068984879X OCLC: Simon & Schuster Books for Young Readers 2007 A boy's love of flight takes him on a journey from the dusty dirt roads of Alabama to the war-torn skies of Europe. Introduces young readers to the contributions of the Tuskegee Airmen in World War II.