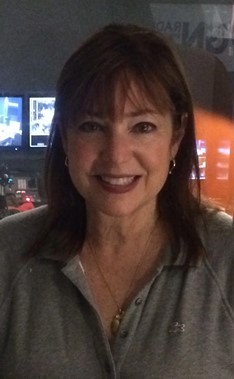 Maureen Schulman
Born:
Connection to Illinois
: Schulman lives in Chicago.
Biography
: Maureen Schulman is an award-winning publicist and a photographer who has been a part of the Eli's Cheesecake story since the beginning, when along with her father-in-law, Eli Schulman, and husband, Marc Schulman, she helped launch Eli's Cheesecake at the first Taste of Chicago in 1980. She is the director of public relations of Eli's Cheesecake, serves as president of the board of The Happiness Club, and is an Obama presidential appointee to the board of the United States Holocaust Memorial Museum in Washington, D.C. She and her husband have three daughters and one kitty and live in Chicago.
---
Awards
:
Primary Literary Genre(s):
Non-Fiction; Photographer
Primary Audience(s):
Adult readers
Web:
https://readitandeatstore.com/pages/maureen-schulman
WorldCat:
http://www.worldcat.org/search?q=Maureen++Schulman
---
Selected Titles
The Eli's Cheesecake Cookbook: Remarkable Recipes from a Chicago Legend: Updated 40th Anniversary Edition with New Recipes and Stories
ISBN: 157284308X OCLC: Agate Surrey 2021 The story of Eli's Cheesecake began more than forty years ago. It rose to prominence originally as the featured dessert at one of Chicago's most popular restaurants: Eli's The Place for Steak, a classic steakhouse, pillar of the city's culinary community, and noted celebrity watering hole. This book details the storied history of one of the nation's most famous desserts, all the way from Eli Schulman's first cheesecake to President Obama's 50th birthday cake to the creation of four towering, 2,000 lb. cheesecakes served at inaugural festivities in Washington, DC. The second edition of the Eli's Cheesecake Cookbook has been fully expanded and updated in honor of the 40th anniversary of Eli's Cheesecake. In addition to the classics featured in the first edition, the new edition features even more cheesecake recipes, including Basque, Cherry Vanilla, Hawaiian, Carrot Cake Cheesecake, and Holiday Cheesecake Dippers―one of Oprah's Favorite Things. You'll also find many more signature dishes from Eli's The Place for Steak, including Chicken Vesuvio, Pepper Steak, Corned Beef Hash, Potato Pancakes, and French Onion Soup, and an all-new chapter showcasing Eli's bakers from around the world sharing their favorite family recipes. --Amazon.com