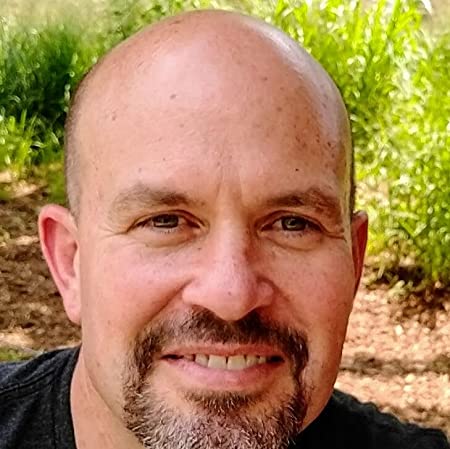 Rolland Sarver
Born:
Peoria, Illinois 1969
Connection to Illinois
: Sarver was born in Peoria. He lived in Lewistown from 1975-80, attended Sheridan elementary school in Bloomington, and graduated from Athens High School. He currently resides in Rushville.
Biography
: Rolland Sarver grew up in west/central Illinois. Interests include Psychology, Life Coaching, public speaking and social causes. Rolland considers friends and family to be most important to him. His writing explores your true self-worth and value, compared to how culture, society and your own mind sees (or undermines) this value. The Value Message is Rolland's first book.
Public speaking availability:
Sarver gives workshops on the following topics: 1. The Johari Window 2. Vision Boarding 3. Journaling 4. Self-Publishing 5. Motivational Speaking
---
Awards
:
Primary Literary Genre(s):
Non-Fiction
Primary Audience(s):
Adult readers
E-Mail:
contact@thevaluemessage.com
Web:
http://thevaluemessage.com
---
Selected Titles
The Value Message: Celebrate your Value, Uncover Your Gift and Potential!
ISBN: B0BGCK5MQX OCLC: Independently Published 2022 What messages have you been listening to about your value? Society and culture love you when you are winning. But this could leave you feeling lonely, shamed or depressed. Statistics about self-harm, abuse, despair, loneliness and hate are an alarming message. Furthermore, effective coping skills, life skills, communication and relationships skills are in short supply. Become acutely aware of how culture, society and your own mind sees and undermines your value. Observe the daily messages fed to you regarding your worth. These Value Messages, good or bad, are tremendously impactful. Messages about value and self-worth have the power of life and death. Please, realize your marvelous worth! Learn to let go of perfection. Appreciate differences. Discover help for addictions. Discover useful personal development tools. Learn why seeing your value is a healer of abuse and self-harm. Understand more about everyone's notorious blind spot. Reduce stress and anxiety. Gain confidence regardless of your abilities. Foster the practice of self-care and self-love, no need to apologize. Improve leadership skills. Improve life and coping skills. Become a better listener. Learn to be more empathetic. Control you, not others. Be empowered to develop your potential. Inspire yourself and others. Find out why you are amazing. Find out why you are not amazing. Find out which you have been believing. Discover why seeing your own value and self-worth is such a Game Changer!