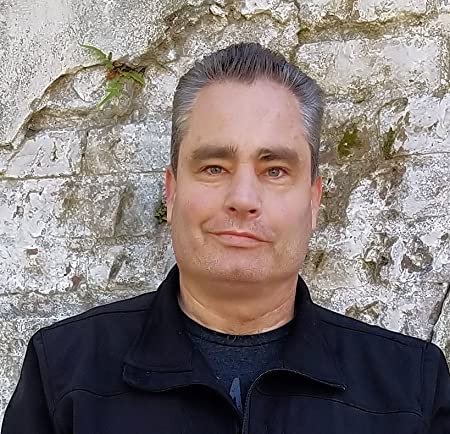 Raymond Johnson
Born:
Connection to Illinois
: Johnson lives in suburban Chicago.
Biography
: Ray Johnson is a military veteran and former criminal investigator who since 2005 has been involved in researching and writing about Chicago history. He has been featured as an expert on numerous television networks including History Channel, Travel Channel, Discovery ID and BBC and shows including Mysteries at the Museum, American Ripper, A Crime to Remember, and Rich Hall's American Experience. He conducts historic tours as well as giving presentations on research methodology and various historic topics.
---
Awards
:
Primary Literary Genre(s):
Non-Fiction
Primary Audience(s):
Adult readers
Blog:
https://historycop.com/blog/
E-Mail:
chicagohistorydetective@gmail.com
Web:
https://historycop.com/
WorldCat:
http://www.worldcat.org/search?q=Raymond++Johnson
YouTube:
https://www.youtube.com/c/RaymondJohnsonHistoryCop
---
Selected Titles
Chicago History: The Stranger Side: The Stranger Side
ISBN: 0764345095 OCLC: Schiffer 2014 Former criminal investigator, author, and local historian Ray Johnson takes a new look at nine popular Chicago locations and their history, digging up strange new discoveries and connections. Who may have murdered sisters Barbara and Patricia Grimes in 1956? Who is the seventh body located under the 1893 Columbian Expo Cold Storage Fire Memorial at Oak Woods Cemetery…when there should only be six? Is there more of a link between H.H. Holmes and Chicago's White City than previously thought, and could there also be another connection to England and other murders? What ties Chicago to the Titanic disaster of 1912? What rituals were being performed at El-Sabarum (currently The Tonic Room) that could explain some of the bizarre occurrences reported there? Explore these historic mysteries and read about the stranger side of Chicago. Original illustrations by Kimberly MacAulay.
Chicago's Haunt Detective
ISBN: 0764337181 OCLC: Atglen, PA : Schiffer Publishing, Ltd. (May 28, 2011) Atglen, PA : 2011 'Take a fresh look at Chicago's ghosts, legends, and psychics from the viewpoint of a retired West Chicago criminal investigator and local historian. Read favorite legends as well as little-known stories. Who was the fun-loving, hitchhiking, dance-hall phantom known as Resurrection Mary? What mysterious circumstances surround the tragic murders of Patricia and Barbara Grimes? Did Teresita Basa solve her own murder? How was a long-time Chicago city employee, who lead séances out of his home, responsible for the death of a Cook County Sheriff's Deputy? Are psychics able to help law enforcement solve crimes? Read the answers to these questions and others in a fact vs. fiction supernatural investigation … ''Chicago Style.'''
The Great Chicago Fire (Images of America)
ISBN: 1467125660 OCLC: Arcadia Publishing 2017 After an extremely hot and dry summer, Chicago got a spark that grew into something unimiginable and unforgettable on Oct. 8, 1871. On Oct. 8, 1871, what became known as "the Great Chicago Fire" was a massive firestorm that moved faster than most men could run, fueled by southwest winds of at least 30 miles per hour. The heat was so intense it melted stone and brick buildings in minutes and turned sand on the lakeshore into glass. A total of 18,000 buildings were destroyed. About 100,000 were left homeless, and over 300 lost their lives. The very same day, and nearly the same hour, both the Lower Peninsula of Michigan and Peshtigo, Wisconsin, suffered similar firestorms. Peshtigo's was even worse, creating an event that came to be known as "the Peshtigo Paradigm." Many people believe the three fires forming a huge triangle of destruction were related as one with cosmic causes, and it remains a mystery to this day. Authors and native Chicagoans John Boda and Ray Johnson take you inside this historic happening.