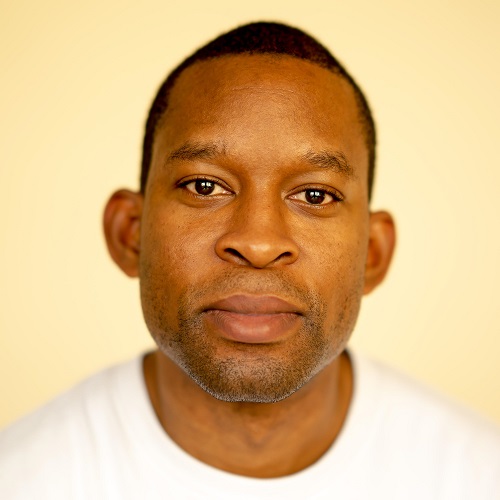 Dipo Faloyin
Born:
Chicago, Illinois
Connection to Illinois
: Faloyin was born in Chicago.
Biography
: Dipo Faloyin is a writer and senior editor at VICE, where he focuses on race, culture, and identity around the world. His writing has appeared in Dazed, Prospect, and HuffPost. Born in Chicago, raised in Lagos, he now lives in London. He successfully unearths surprising stories about many African countries' colonial heritage" linking and explaining how they have impacted the continent's continued struggles with democracy. He devotes attention to the youth-led political and social movements that are shaping the future of many of the countries. His deep knowledge combined with humor and engaging delivery guarantee that the conversation will be entertaining, leaving you with greater respect and certainly understanding of the region.
---
Awards
:
Africa is Not a Country: Notes on a Bright Continent; Starred Reviews - Bookpage and Booklist A Literary Hub Most Anticipated Book of 2022
Primary Literary Genre(s):
Non-Fiction
Primary Audience(s):
Adult readers
E-Mail:
writetodipo@gmail.com
Instagram:
https://www.instagram.com/dipofal/
Twitter:
https://twitter.com/DipoFaloyin
Web:
https://www.dipofaloyin.com/
WorldCat:
http://www.worldcat.org/search?q=Dipo++Faloyin
---
Selected Titles
Africa is Not a Country: Notes on a Bright Continent
ISBN: 0393881539 OCLC: 1315574543 W. W. Norton & Company 2022 An exuberant, opinionated, stereotype-busting portrait of contemporary Africa in all its splendid diversity, by one of its leading new writers. So often, Africa has been depicted simplistically as a uniform land of famines and safaris, poverty and strife, stripped of all nuance. In this bold and insightful book, Dipo Faloyin offers a much-needed corrective, weaving a vibrant tapestry of stories that bring to life Africa's rich diversity, communities, and histories. Starting with an immersive description of the lively and complex urban life of Lagos, Faloyin unearths surprising truths about many African countries' colonial heritage and tells the story of the continent's struggles with democracy through seven dictatorships. With biting wit, he takes on the phenomenon of the white savior complex and brings to light the damage caused by charity campaigns of the past decades, revisiting such cultural touchstones as the KONY 2012 film. Entering into the rivalries that energize the continent, Faloyin engages in the heated debate over which West African country makes the best jollof rice and describes the strange, incongruent beauty of the African Cup of Nations. With an eye toward the future promise of the continent, he explores the youth-led cultural and political movements that are defining and reimagining Africa on their own terms. The stories Faloyin shares are by turns joyful and enraging; proud and optimistic for the future even while they unequivocally confront the obstacles systematically set in place by former colonial powers. Brimming with humor and wit, filled with political insights, and, above all, infused with a deep love for the region, Africa Is Not a Country celebrates the energy and particularity of the continent's different cultures and communities, treating Africa with the respect it deserves.