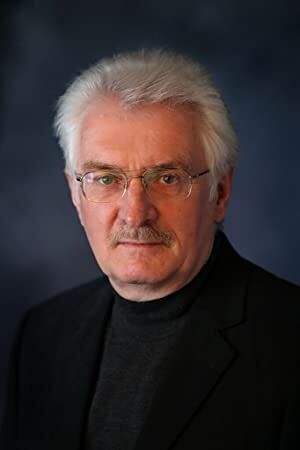 Lee Williams
Born:
Connection to Illinois
: Lee graduated with a Bachelor of Science in business administration from Roosevelt University. Shortly after college he became a special agent with the Criminal Investigation Division of the Internal Revenue Service. During his twenty-nine-year career he conducted investigations of individuals involved in organized crime, narcotic trafficking, money laundering and corruption in police departments and city government. He was also an instructor at the Federal Law Enforcement Training Center in Glynco, Georgia and the lead developer and facilitator of a seminar entitled Financial Investigative Techniques. This was a week-long seminar given to hundreds of local, state, and federal law enforcement officers. The investigations he conducted were both overt and covert and many were multi-defendant narcotics conspiracy cases. He received many awards from the IRS and other law enforcement agencies including Certificates of Appreciation from the Drug Enforcement Administration, Excellence in Law Enforcement which was presented by Attorney General Janet Reno and Mayor Richard M. Daley, and Special Agent of the Year.
Biography
: Lee was a special agent with the criminal investigation division of the IRS. His assignments included individuals involved in organized crime, narcotic trafficking, police corruption, money laundering, and government corruption. These cases included the largest cocaine seizure in the history of Chicago to ghetto street drug operations and large-scale police corruption investigations. In private practice he has assisted in the preparation of a codefendant of an Illinois governor, multimillion dollar fraud investigations, and over twenty other cases. He was also an instructor at the Federal Law Enforcement Training Center and was the lead developer and instructor for money laundering seminars given to the FBI, DEA, and other federal, state, and local law enforcement agencies. In total he has testified over fifty times in court.
---
Awards
:
Primary Literary Genre(s):
Fiction; Mystery
Primary Audience(s):
Adult readers
E-Mail:
ljw@leejwilliams.com
Web:
https://leejwilliams.com/
WorldCat:
http://www.worldcat.org/search?q=Lee++Williams
---
Selected Titles
In His Blood
ISBN: 0578026287 OCLC: 495860541 LW Publishing Enterprises Westmont, Ill. : 2009 Scott Garity followed in his father's footsteps fighting the good fight. It was in In His Blood. Eighteen years after his father, a decorated Chicago policeman, was killed in the line of duty Scott is told that his father was corrupt, an adulterer, and committed suicide. But the worst is yet to come. Scott deals with these issues and more as he is thrown into the investigation of a ghetto street drug operation, corrupt policemen and betrayal by those closest to him.
Nighthawk
ISBN: 1734005203 OCLC: 1327861489 LW Publishing Enterprises 2020 When IRS Special agent Gloria Nighthawk is sent to Iraq to find Saddam Hussein's missing assets, the mission soon plunges her into a battle against unimaginable obstacles that turn her personal life upside down. Her lover, James Abbott, is killed by insurgents. While back home in Chicago her husband, Federal Judge Robert Carlton, fights FBI charges based on evidence gathered from her investigation of a gangbanger. Torn between Iraq and Chicago, she conducts a secret investigation to find those responsible for the murder of Abbott while trying to protect her son and daughter from the imminent break-up of their family. Will they blame her for their father's peril? As if this isn't enough, when she locates billions belonging to Hussein, she faces an unexpected barrier ─ the CIA.
Sins of the Father
ISBN: 0615461239 OCLC: 733954357 LW Publishing Enterprises Westmont, Ill. : 2011 It's 1968 in rural Mississippi, Beauford Tisdale's ancestors were emancipated from slavery over 100 years ago. Now he finds himself plunged into a world of terror, assassinations, and corruption that has made his life a chasm of shame, lies, and secrets.
The Governor's Man
ISBN: 0615933394 OCLC: 944241869 LW Publishing Enterprises 2013 Scott Garity finds himself trapped between a Russian mobster and a corrupt former Illinois governor with the life of an eighteen-year-old exotic dancer hanging in the balance. He finds himself relying on a retired IRS agent and a Madam to try to bring her to safety while keeping her hidden from the FBI.