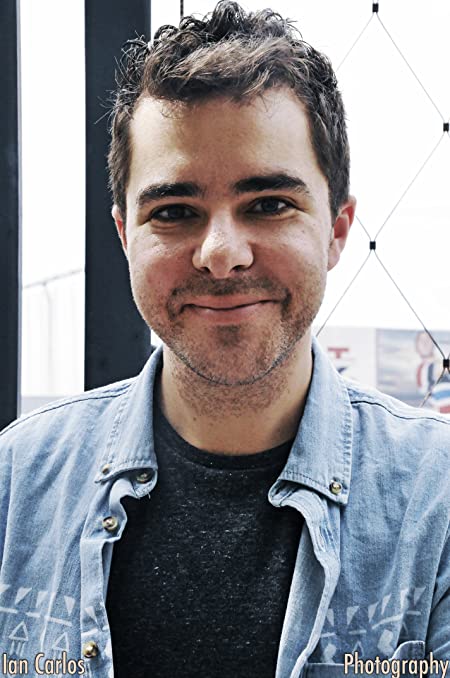 Adam Sass
Born:
Connection to Illinois
: Sass was raised in Forreston.
Biography
: Adam Sass began writing books in Sharpie on the backs of Starbucks pastry bags. He's sorry it distracted him from making your latte. Raised in an Illinois farm town, his desire for a creative career took him to Chicago, New York, and currently, Los Angeles. He is a Creative Strategist for ATTN:, an issues-driven social media video creator and a frequent co-host of "Slayerfest98," a popular Buffy the Vampire Slayer podcast. His short story "98% Graves" was nominated by Writer's Digest for Best Science Fiction Story.
---
Awards
:
Surrender Your Sons A 2020 Foreword INDIES Book of the Year Awards Finalist, Young Adult Fiction; A 2020 Booklist Top 10 First Novels for Youth selection; A 2020 Kirkus Reviews Best Young Adult Books selection
The 99 Boyfriends of Micah Summers A Best Book of 2022 by Seventeen Magazine
Primary Literary Genre(s):
Fiction
Primary Audience(s):
Young adult readers
Facebook:
https://www.facebook.com/AdamSassBooks/
Instagram:
https://www.instagram.com/itsadamsass/
Twitter:
https://twitter.com/TheAdamSass
Web:
https://www.adamsassbooks.com/
WorldCat:
http://www.worldcat.org/search?q=Adam++Sass
---
Selected Titles
Surrender Your Sons
ISBN: 1635830613 OCLC: 1142025895 North Star Editions 2020 Connor Major's summer break is turning into a nightmare. His SAT scores bombed, the old man he delivers meals to died, and when he came out to his religious zealot mother, she had him kidnapped and shipped off to a secluded island. His final destination: Nightlight Ministries, a conversion therapy camp that will be his new home until he "changes." But Connor's troubles are only beginning. At Nightlight, everyone has something to hide—from the campers to the "converted" staff and cagey camp director—and it quickly becomes clear that no one is safe. Connor plans to escape and bring the other kidnapped teens with him. But first, he's exposing the camp's horrible truths for what they are—and taking this place down.
The 99 Boyfriends of Micah Summers
ISBN: 0593464788 OCLC: 1290379997 Viking Books for Young Readers 2022 Micah Summers runs a popular Instagram full of drawings of his numerous imaginary boyfriends (ninety-nine so far)—though he's never had a real boyfriend before. But when a meet-cute with Boy 100 goes wrong, Micah embarks on a Prince Charming-like quest throughout Chicago to find true love—for real this time. Will Boy 100 be the One? Micah is rich, dreamy, and charming. As the "Prince of Chicago,"—the son of local celebrity sports radio host known as the King of Chicago—he has everything going for him. Unfortunately, he's also the prince of imaginary meet-cutes, since he's too nervous to actually ask boys out. Instead, Micah draws each crush to share on Instagram with a post about their imaginary dates. Ninety-nine "boyfriends" later, his account is hugely popular, and everyone is eagerly awaiting Boy 100. So is Micah. He's determined that Boy 100 will be different. This time, Micah will sweep the boy off his feet, for real! So, when Micah flirts with a hot boy on the L who's wearing a vegan leather jacket and lugging a ton of library books, he is sure this is Boy 100. But right before he can make his move and ask for the boy's number, the guy rushes off the train, leaving behind his pumpkin-embroidered jacket. The jacket holds clues to the boy's identity, so Micah and his friends set off on a quest to return it. Along the way, Micah will discover that the best relationships aren't fairy tales. In fact, the perfect fit—and true love—might be closer than he thinks.