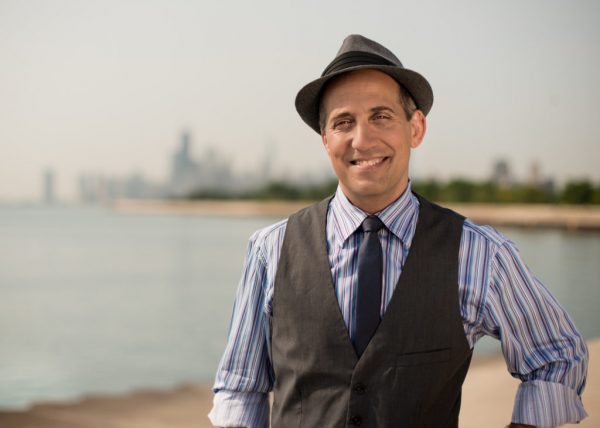 Joseph Anthony Rulli
Born:
Connection to Illinois
: Rulli has lived in Chicago since the fall of 2006.
Biography
: Joseph Anthony Rulli is a 1987 graduate of the University of Notre Dame (BA, History) and a 1992 graduate of St. Meinrad School of Theology (MDiv) he taught Social Studies, Religion, Philosophy and History at the high school level. He began writing as a career upon his arrival to his second city and has had two short stories published, a stage play performed, an electronic tour book published online and The Chicago Haymarket Affair (History Press/Arcadia Publishing, 2016) his first print book, followed by Chicago Socialism: The People's History (History Press/Arcadia Publishing, 2019).
---
Awards
:
Primary Literary Genre(s):
Fiction; History; Non-Fiction
Primary Audience(s):
Adult readers
Blog:
https://terencebyrsablog.wordpress.com/
Facebook:
https://www.facebook.com/terence.byrsa
LinkedIn:
https://www.linkedin.com/in/terencebyrsa
WorldCat:
http://www.worldcat.org/search?q=Joseph++Anthony++Rulli
---
Selected Titles
Bread & Circuses
ISBN: B09HP3TBZS OCLC: Independently Published 2021 Bread & Circuses is a work of fiction dribbled with realism—making it as unsettling as finding a leather bar in your high school cafeteria. When the notorious journalist Addison Desta enters the world of 18-year-old prostitute Lars Shepperton, and his roommate/sometimes boyfriend, Rio Secco, they can never go back to life as it was. In a society plastered with corporate sponsorships, power-lusting politicians parade themselves before a populace salivating for the next diversion. A system of underground child prostitution is the political establishment's lifeblood. Fed by youth, and milked by a twisted, sell-your-soul spirit of entrepreneurialism, the great American Lunocracy is kept in a costume of propriety. Addy is monitored by the powerful for raking up so much muck on their doings; and these political elites are not a patient lot. As Addy helps Lars and Rio free themselves from their past and present conundrums, all three step right into the unknown. They quickly realize redemption is a heavy crown to wear.
Chicago Marching: A History of Protest, Authority and Violence
ISBN: 1467151432 OCLC: 1347019726 The History Press [S.l.] : 2023
Chicago Socialism: The People's History
ISBN: 1540240185 OCLC: 1117469610 History Press Library Editions 2019 In the United States, Chicago provided Socialism with a soapbox for firebrand speechmaking, a home for political exiles and a springboard for activism. When Josephine Conger-Kaneko began printing The Socialist Woman in 1909 and then ran for alderwoman in 1914, she could appeal to an audience and an electorate sympathetic to the Socialist Party in unprecedented numbers. Because Chicago was also a stronghold of the mercantile and political interests most dramatically opposed to the Socialist Party, the city frequently served as a pressure cooker for the nation's economic and ideological tension. That tension boiled over in incidents like the 1886 Haymarket Riot, the 1894 Pullman Strike and the 1919 Race Riots and continues to dictate the terms of engagement for contemporary protest movements and labor disputes. In this first comprehensive history of Socialism in the Windy City, author Joseph Rulli examines these major events through the largely unchronicled lives of the Chicago citizens who experienced them, from centennial garment workers to millennials with megaphones.
The Chicago Haymarket Affair: A Guide to a Labor Rights Milestone
ISBN: 1540200612 OCLC: 1075058899 History Press Library Editions 2016 On May 4, 1886, a bomb exploded during a labor demonstration near Haymarket Square. The ensuing gunfire and chaos brought a grisly end to what began as peaceful support for an eight-hour workday and led to the trial and execution of rally organizers. The incident also drew irrevocable attention to a conversation about workers' rights and the role of law enforcement that continues today. In this guide to the key moments and sites of one of Chicago s most confusing and chaotic events, author Joseph Anthony Rulli aims to establish a clearer understanding of its historical significance."