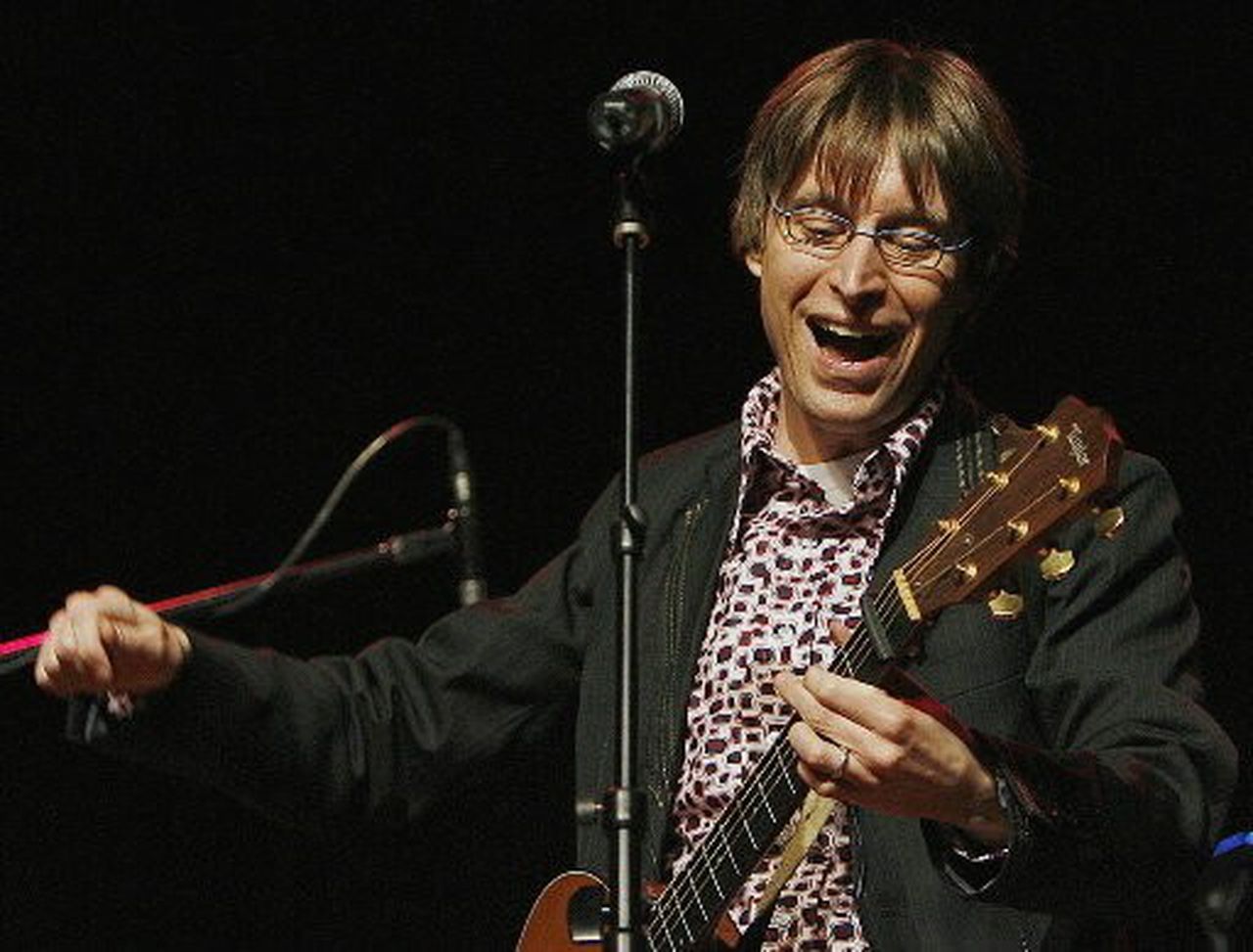 Justin Roberts
Born:
Connection to Illinois
: Roberts attended the University of Chicago and now lives near Chicago.
Biography
: Justin Roberts, four-time Grammy nominee, has been called "the Judy Blume of Kiddie Rock" by The New York Times, and USA Today says he's "Hands down the best songwriter in the genre." He has also been praised for his deft and heartfelt lyrics by Entertainment Weekly, NPR, People Magazine, and the Los Angeles Times.
---
Awards
:
I'll be Your Polar Bear Illinois READS Book Selection, Illinois Reading Council, 2023
Primary Literary Genre(s):
Fiction
Primary Audience(s):
Children
Facebook:
https://www.facebook.com/justinrobertsmusic4kids
Instagram:
https://www.instagram.com/justinrobertsmusic/
Twitter:
https://twitter.com/MusicianJustin
Web:
https://www.justinrobertsmusic.com/
Web:
https://music.apple.com/us/artist/justin-roberts/76946355
Web:
https://open.spotify.com/artist/0gPiY8YtQXCp3arXBVFUk5?si=U-xB4p0ISJuXCJf5e_6U3Q&nd=1
Web:
https://www.patreon.com/justinrobertsmusic?mc_cid=67f014a184&mc_eid=e9000ddc71
WorldCat:
http://www.worldcat.org/search?q=Justin++Roberts
YouTube:
https://www.youtube.com/user/CarpetSqRec
---
Selected Titles
I'll be Your Polar Bear
ISBN: 0525516395 OCLC: 1269404700 G.P. Putnam's Sons Books for Young Readers 2022 From 4-time Grammy nominee Justin Roberts comes a heartfelt picture book about the lengths a father will go to in order to comfort and protect his child. Because you and I, we're two of a pair: you're my everything, and I'm your polar bear. On a wintry walk in the twilight, a father and child's antics come to resemble those of playful polar bears. As they tumble through the snow, explore icy caves, and push against the wind, Dad is a constant source of reassurance, comfort, and even a cozy ride home. Tender illustrations and delicate verse create a playful and warm book that will help parents show their children that even through ups and downs, they will always be there.
The Great Henry Hopendower
ISBN: 0399257446 OCLC: 965445372 G.P. Putnam's Sons Books for Young Readers 2017 For fans of Grandpa Green, a young boy remembers his much-loved grandpa in this touching story about family, memory and everyday magic. Henry wakes up one bright morning ready to take on the day and find magic! After all, he is the Great Henry Hopendower—an aspiring young magician who learned everything he knows from the very best, his grandpa. Henry has so many favorite memories of his grandfather, including his house with its wobbly cuckoo clock and his famous leaning tower of pancakes that tipped but never toppled. And then there was the day his grandpa gave him a red checkered suit and shared the secret to being a magician: magic is everywhere, you just have to see it. So with Grandpa's words as his guide, Henry sets off to do the truly impossible. This heartwarming story is a celebration of the magic that surrounds us all and the people we love most.
The Smallest Girl in the Smallest Grade
ISBN: 0399257438 OCLC: 858914353 G.P. Putnam's Sons Books for Young Readers 2014 Hardly anyone noticed young Sally McCabe. She was the smallest girl in the smallest grade. But Sally notices everything—from the twenty-seven keys on the janitor's ring to the bullying happening on the playground. One day, Sally has had enough and decides to make herself heard. And when she takes a chance and stands up to the bullies, she finds that one small girl can make a big difference. Grammy-nominated children's musician Justin Roberts, together with vibrant artwork from award-winning illustrator Christian Robinson, will have readers cheering for young Sally McCabe.