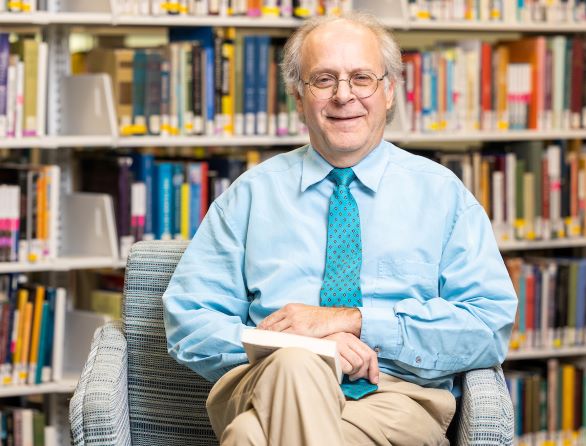 James Edstrom
Born:
Connection to Illinois
: Edstrom is a native of Hoffman Estates. Currently a professor of library services and history at William Rainey Harper College in Palatine, he now resides in Hoffman Estates.
Biography
: James A. Edstrom is a librarian, researcher, and author whose scholarship on Illinois history has appeared in journals such as Illinois Heritage and Journal of the Illinois State Historical Society. He is a professor of library services and history at William Rainey Harper College.
---
Awards
:
Avenues of Transformation Russell P. Strange Memorial Award, Illinois State Historical Society's Book of the Year.
Primary Literary Genre(s):
Non-Fiction
Primary Audience(s):
Adult readers
E-Mail:
jedstrom@harpercollege.edu
LinkedIn:
https://www.linkedin.com/in/james-edstrom-35185012
Web:
https://www.harpercollege.edu/library/about/directory/jedstrom.php
---
Selected Titles
Avenues of Transformation: Illinois's Path from Territory to State
ISBN: 0809338769 OCLC: 1288423327 Southern Illinois University Press 2022 A territory split by slavery, a state forged for unionAvenues of Transformation traces the surprising path, marked by shame, ambition, and will that led to Illinois's admission to the Union in 1818. Historian James A. Edstrom guides the reader through this story by associating each stage of the narrative—the original statehood campaign, the passage of Illinois's statehood-enabling act by Congress, and Illinois's first constitutional convention—with the primary leaders in each of those episodes. The lives of these men—Daniel Pope Cook, Nathaniel Pope, and Elias Kent Kane—reflect the momentous tangle of politics, slavery, and geography. This history maps the drive for statehood in the conflict between nation and state, in the perpetuation of slavery, and in the sweep of water and commerce. It underscores the ways in which the Prairie State is uniquely intertwined—economically, socially, and politically—with every region of the Union: North, South, East, and West—and captures the compelling moment when Illinois statehood stood ready to more perfectly unify the nation.This volume is the first full-length book in over a century to describe and analyze Illinois's admission to the Union. It marks the first time that a historian has analyzed in detail the roll-call votes of the first state constitutional convention, seated evenly by pro- and antislavery delegates. Edstrom's wit and prose weave a lively narrative of political ambition and human failure. Patiently crafted, Avenues of Transformation will be the first source for readers to turn to for gaining a better understanding of Illinois statehood.