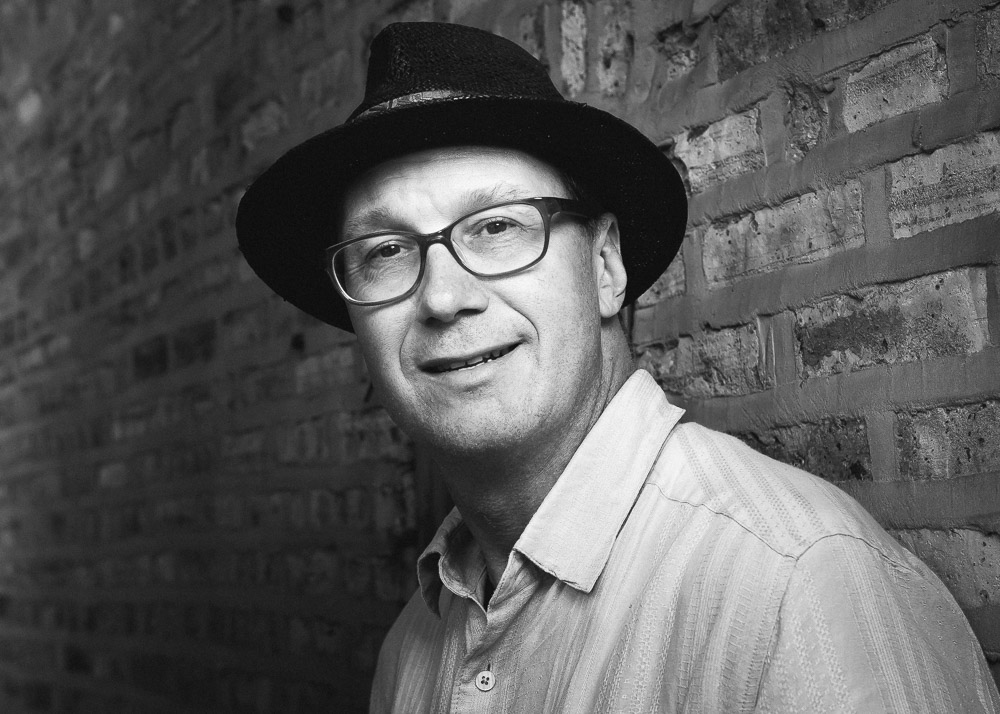 Donald G Evans
Born:
1965, in Chicago, Illinois
Connection to Illinois
: Evans was born and raised on the northwest side of Chicago and attended Brentano then Lloyd elementary schools before moving with his family to Downers Grove, where he graduated from Downers Grove South High School. He earned an undergraduate degree from the University of Illinois in Champaign. Don has lived in Wrigleyville, Old Town, Logan Square, and Oak Park. His first novel, Good Money After Bad, takes place in the shadows of Wrigley Field, and his anthology Cubbie Blues: 100 Years of Waiting Til Next Year focuses on the North Side baseball team's fans. Many of his short stories are also set in Chicago. As the founder and executive director of the Chicago Literary Hall of Fame, Don works to celebrate and sustain all Chicago literature.
Biography
: Donald G. Evans is a former sports reporter for the Chicago Sun-Times and Lombardian/Villa Park Review newspapers, where he also was an editor, photojournalist, general reporter, and humor columnist. The Illinois Press Association named Evans' column, As Far As You Know, one of the best mid-sized newspaper columns in the state. Evans has also been honored for his short story writing with a citation in Best American Short Stories', '100 Most Distinguished' and two Pushcart Prize nominations. He received fellowships to Syracuse University, where he earned an MFA under the mentorship of Tobias Wolff, and Saltonstall Foundation For The Arts. Evans has taught writing, literature and history at Syracuse University, Hamilton College (Cedar Rapids, Iowa), Friends World (London), and Westwood College (Chicago). The Founding Executive Editor of the Chicago Literary Hall of Fame, Evans edited the anthology Cubbie Blues: 100 Years of Waiting Till Next Year and has an ebook, An Off-White Christmas. He serves on various boards and committees, including as a program committee member of the American Writers Museum, and a selector for the annual Harold Washington Literary Award.
---
Awards
:
Body of Work Spirit Award for Lifetime Achievement, Chicago Writers Association
Primary Literary Genre(s):
Fiction; Non-Fiction
Primary Audience(s):
Adult readers
Blog:
https://donaldgevans.com/blog
Web:
https://donaldgevans.com/
---
Selected Titles
Cubbie Blues: 100 Years of Waiting Till Next Year
ISBN: 0976021668 OCLC: 315906877 Can't Miss Press Elgin, Ill. : 2008 Cubbie Blues: 100 Years of Waiting Till Next Year is an anthology chronicling the longest losing streak in sports history. Acclaimed authors such as Scott Simon, James Finn Garner, and Sara Paretsky take their places besides acclaimed fans like Ronnie Woo Woo Wickers, Lin Brehmer and Pat Brickhouse. The unique blend of voices, ranging from best-selling authors to long-time beer venders, explores the relationship these loyal fans have to their dubious team.
Good Money After Bad
ISBN: 0976053586 OCLC: 123964922 Atomic Quill Press Detroit : 2006 A gambler has to know that his luck is going to run out sometime. What then? Chicago author Don Evans explores the charge of a choice bet and the hangover of good money sent after bad. This is a novel that belongs to a city made for the risk-taker willing to live with the consequences.