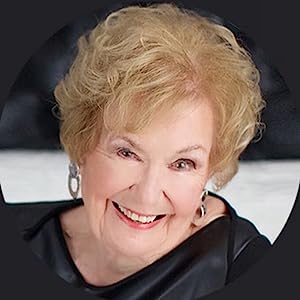 Shirley Guendling
Born:
Connection to Illinois
: Guendling lives in Chicago. She attended Joliet Jr. College.
Biography
: Shirley Guendling is a lifelong lover of books. Growing up during the Depression in Chicago, Illinois, books were not that plentiful. Money for books? Unheard of. When there were no new books, Shirley dreamed up stories for the paper dolls she played with. She and her parents moved to the suburbs when she was in her late teens. There, she met her late husband, Donald. Shirley and Don had two beautiful daughters, Cathy and Wendy, who gave them four wonderful grandchildren, Jenny, Christine, Brian, and Janet. Her family expanded once more to include four great-grandchildren, Madison, Jackson, Dean, and Emma—all treasures for Shirley. As the grandchildren grew, Shirley encouraged them to be readers and lovers of books. When they reached adulthood, Shirley found she needed another outlet to fill her days. That's when the perfect job appeared! Working at the local library! All the old and new books surrounding her were ideal. For 22 happy years, Shirley worked at the library.
---
Awards
:
Primary Literary Genre(s):
Fiction
Primary Audience(s):
Adult readers
Facebook:
https://www.facebook.com/shirley.guendling/
WorldCat:
http://www.worldcat.org/search?q=Shirley++Guendling
---
Selected Titles
Consequences
ISBN: 1737153831 OCLC: Bookmark Publishing House 2022 Claire Kendall had designed the ideal life. She worked at a highly sought-after marketing firm in downtown Chicago, was crazy in love with a dream fiancé, had dear friends who filled her life with joy, and lived in a gorgeous high-rise overlooking Lake Michigan… Until … A tragic accident tears her world apart. As she tries to come to grips with her loss, a hideous attack alters her life forever. Now, a co-worker is unraveling and taking Claire with him. In the depths of her deepest grief, Claire must unearth the strength to survive. As she fights to regain what she's lost, she can't help but wonder, is it possible to feel happy and maybe even love again?
I Believed You: A Novel
ISBN: 1948238047 OCLC: 1047608037 Sterling Forest Press 2018 A Fatal Game of Romance Roulette "I believed you …" When spoken aloud, these words elicit sympathy for the betrayed, but in a novel of the same name, one has to wonder if pity is deserved when the truth of a wicked love triangle is unveiled. Pathologist Clifford Wilson is slicing into his first autopsy patient of the day. But it's not just any day ... or any patient -- it's the love of his life. Clifford has loved Madeline Manning since the moment he spotted her across a room at a party. But Ernie Engleman loves her, too. And she loves them both, doesn't she? Written with the succinct flair and shrewd pace of a master storyteller, Shirley Guendling's thriller proves that love is murder ... when you fall for the wrong sweetheart. Each player in the fatal game of romance roulette ups the stakes to outwit and outplay the others, unaware that a catastrophic end is looming as the finger of blame shifts as readily as the hands of a clock. Time is all too short for the mysterious and exotic Madeline. A speedy and seductive romp that readers will have no choice but to finish in one breathless sitting, I Believed You traces the journey of young lovers through the wilds of passion and revenge. Has Clifford's fascination with death turned morbid, or is someone else to blame for Madeline's untimely demise? In her first novel, Shirley Guendling brings to life characters we alternately cheer for and jeer, and plot twists that leave readers unable to anticipate the owner of the murderous heart until they reach the last delicious page.