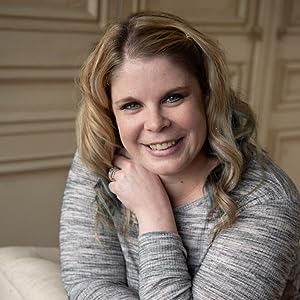 Julie Navickas
Born:
in Lake Forest, Illinois
Connection to Illinois
: Navickas was born in Lake Forest. She graduated from Illinois State University. She currently resides in Bloomington-Normal.
Biography
: Julie Navickas is a best-selling and award-winning, nationally recognized contemporary romance novelist, known for her keen ability to tell heart-wrenching, second-chance love stories through relatable characters with humility, humor, and heroism. She is also an award-winning university instructor and serves as the executive director of The Writing Champions Project. Julie earned master's degrees in both organizational communication and English studies with an emphasis in book history, as well as a bachelor's degree in public relations, graduating cum laude from Illinois State University.
---
Awards
:
I Loved You Yesterday Winner of the ASSOCIATION FOR WOMEN IN COMMUNICATIONS CLARION AWARD, 1st Place recipient of the BOOKFEST AWARD IN CONTEMPORARY ROMANCE and Finalist in the AMERICAN WRITING AWARDS IN ROMANCE
Primary Literary Genre(s):
Fiction; Romance
Primary Audience(s):
Adult readers
Blog:
https://authorjulienavickas.com/blog/
Facebook:
https://www.facebook.com/AuthorJulieNavickas
Instagram:
https://www.instagram.com/julienavickas/
Twitter:
https://twitter.com/JulieNavickas
Web:
https://authorjulienavickas.com
WorldCat:
http://www.worldcat.org/search?q=Julie++Navickas
YouTube:
https://www.youtube.com/channel/UCNUW07fs9AmSRN2o-yAjISg
---
Selected Titles
I Love You Today (The Trading Heartbeats Trilogy)
ISBN: 1958136204 OCLC: 1381444856 Inkspell Publishing [S.l.] : 2022 Baseball season's underway – and every game, is game seven. Austin Templeton fell in love with the wrong girl. Mavis Benson was never meant to be his. Afterall, from childhood, her soul belonged to his cross-town rival, twin brother, Josh. The diamond ring he'd placed on her finger sealed fate's door. With his heart on the Injured Reserve, Austin relocates to Chicago and turns to Casey – an easy-to-love Cubs fan ready for any fastball thrown her way. She's impulsive and reckless – everything he isn't. And she's exactly what he needs – two thousand miles away from his past heartache. But when a promotion in Los Angeles lands in his glove, Austin is forced to choose between the dream career he spent his life working toward and the quirky girl in Wrigley Field who stitched his heart back together. With two strikes against him in the bottom of the ninth, will Austin strike out or hit a homerun? There's only one way to find out. Grab this World Series hit, today. Because it's the bottom of the ninth and bases are loaded. Austin Templeton is at bat. Win or go home – because one more strike could cost him everything – including the heart of Cinderella herself. I LOVE YOU TODAY is the enchanting sequel to award winning novel, I LOVED YOU YESTERDAY. And while it can be read as a standalone, you'll want to grab all the pennants for the winning season.
I Loved You Yesterday: Book One in the Trading Heartbeats Trilogy
ISBN: 1958136069 OCLC: 1342622718 Inkspell Publishing 2022 Secrets always have a way of coming out. Mavis Benson made a huge mistake. Scratch that—colossal mistake. Twice. Sleeping with her high school sweetheart's twin brother definitely wasn't part of the plan… nor was falling in love with him. But that wasn't the only complication Mavis faced. When an unplanned pregnancy upends her life at seventeen, Mavis skips town to spare her boyfriend, Josh Templeton, from the fallout. With only a letter of apology, she disappears, but not before confiding her secret to Josh's brother, Austin. When Austin resurfaces in her life years later, he brings the past to Mavis's doorstep. Josh wants her back, Austin isn't willing to surrender, and the path to happiness isn't clear. Caught between both men, Mavis must choose between the brother for whom she broke her own heart, and the brother who picked up the pieces. I LOVED YOU YESTERDAY is a heart-pounding reveal of best kept secrets. The truth is never easy, and neither is putting down this page turner. Fans of Nora Roberts and K.G. Fletcher will want to get a copy of I LOVED YOU YESTERDAY.
I'll Love You Tomorrow: Book Three in the Trading Heartbeats Trilogy
ISBN: 1958136468 OCLC: 1381444091 Inkspell Publishing [S.l.] : 2023 Las Vegas. The city of lights, smiles, and memories. Lauren Templeton knew at six-years-old she would one day marry Mitch Benson. He began earning the title of soulmate the moment he let her cut in line for the swing set. Twenty years later and Mitch sealed the deal at a cheap Vegas wedding chapel. That night, the modest diamond on her finger shined brighter than all the lights in Sin City. But as the honeymoon years of wedded bliss fade, Mitch pulls away without reason. Confused and hurt by his sudden change of heart, Lauren pours every ounce of her soul into Pier Ninety-Two—her once swanky, now barely surviving restaurant in downtown Los Angeles. When Pier Ninety-Two burns to the ground in a grease fire, Lauren is left with nothing but sorrow, legal consequences, and a failing marriage. She reels from the sudden, heartbreaking losses—and mourns the life and love she once shared with Mitch. Fueled by the flame of injustice, Lauren stacks her chips, ready to risk it all on red, consequences be damned. After all, what happens in Vegas, stays in Vegas. Jump right into the final book in the Trading Heartbeats trilogy! While each story can be read as a standalone, common characters are woven throughout each book that will leave you pining for more. Julie Navickas' stories are full of raw emotion, heart-stopping plot twists, and have no shortage of flawed heroes. You won't want to miss a beat in this trilogy!