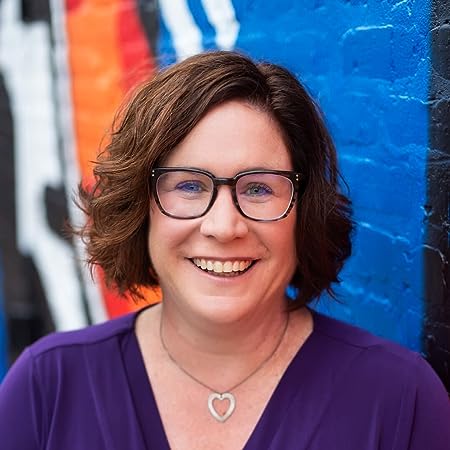 Lisa Katzenberger
Born:
Connection to Illinois
: Katzenberger lives in LaGrange.
Biography
: Lisa Katzenberger works as a freelance writer and volunteers as a fiction editor for Literary Mama.
---
Awards
:
Primary Literary Genre(s):
Fiction
Primary Audience(s):
Children
E-Mail:
lisakatz17@gmail.com
Facebook:
https://www.facebook.com/lisa.katzenberger/
Instagram:
https://www.instagram.com/lisakatz17/
Pinterest:
https://www.pinterest.com/LisaKatzenbergerKidLit/
Twitter:
https://twitter.com/fictioncity
Web:
http://www.lisakatzenberger.com/
WorldCat:
http://www.worldcat.org/search?q=Lisa++Katzenberger
---
Selected Titles
A Love Letter to My Library
ISBN: 1728272718 OCLC: Sourcebooks Explore 2024 A heartwarming picture book love letter to libraries and all the moments that make them so special! Everyone loves visiting the library! Children―and adults alike―enjoy searching the shelves for new adventures, curling up in their favorite cozy chair during story time, and even laughing with their friends during arts and crafts. The library has something for everybody! Thank you, library, for books in every nook and cranny. Thank you, library, for taking me on adventures from the seas to the stars. Thank you, library, for helpers who find the perfect book that I hug hard the whole way home.
It will be OK: A Story of Empathy, Kindness, and Friendship
ISBN: 1728222559 OCLC: 1224587513 Sourcebooks eXplore 2021 Giraffe and Zebra meet every day under their favorite tree to walk to the watering hole. But today, Giraffe isn't there! Where could he be? Zebra spots him hiding in the tree; Giraffe has seen a spider and is scared silly. Zebra patiently talks to Giraffe and does the very best thing: supports Giraffe for as long as Giraffe needs it.
National Regular Average Ordinary Day
ISBN: 1524792403 OCLC: 1153022718 Penguin 2020 Peter does not like being bored, so he comes up with a way to have some festive fun--he'll celebrate a different holiday each day! He even rates them on a scale of 1 to 10. But when he wakes up one morning to discover there isn't any holiday, he realizes he'll have to take matters into his own hands and make up his own! That's easier said than done, though, and nothing seems to go right--until Peter realizes that even a regular, average, ordinary day can be something worth celebrating.
Triceratops Would NOT Make a Good Ninja
ISBN: 1515821315 OCLC: 995318599 Picture Window Books 2018 Millie, who likes finding new hobbies, eagerly signs up for ninja school, only to learn that ninja skills, such as hiding and kicking, are a real challenge for a triceratops. Includes discussion question and dinosaur facts.