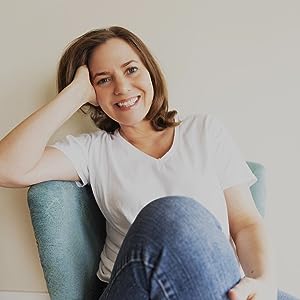 Freda Love Smith
Born:
Connection to Illinois
: Smith lives in Evanston. She was a lecturer and undergraduate advisor for the Northwestern University Department of Radio/Television/Film until 2022.
Biography
: Freda Love Smith is a writer, teacher, and retired rock drummer. She teaches at Northwestern University, Lesley University, and Bookends & Beginnings, and she played drums with Blake Babies, Antenna, Mysteries of Life, Gentleman Caller, Some Girls, and Sunshine Boys. Freda is a contributing writer to the "Sound of Our Town" podcast and reviews nonfiction for Booklist.
---
Awards
:
Primary Literary Genre(s):
Non-Fiction
Primary Audience(s):
Adult readers
Blog:
https://www.fredalovesmith.com/blog-1
E-Mail:
fredalovesmith@gmail.com
Facebook:
https://www.facebook.com/freda.love
Instagram:
https://www.instagram.com/fredalovesmith/
Web:
https://www.fredalovesmith.com/
Wikipedia:
https://en.wikipedia.org/wiki/Freda_Love_Smith
WorldCat:
http://www.worldcat.org/search?q=Freda++Love++Smith
---
Selected Titles
I Quit Everything: How One Woman's Addiction to Quitting Helped Her Confront Bad Habits and Embrace Midlife
ISBN: 1572843276 OCLC: 1379019825 Agate Midway 2023 An experimental account of one woman's quest to shed addictive substances and behaviors from her life—which dares to ask if we're really better off without them. In January 2021, Freda Love Smith, acclaimed rock musician and author of Red Velvet Underground, watched as insurgents stormed the U.S. Capitol. It felt like the culmination of eight months of pandemic anxiety. She needed a drink, badly. But she suspected a midday whiskey wouldn't cure what was really ailing her—nor would her nightly cannabis gummy, or her four daily cups of tea, or any of the other substances she relied on to get through each day. Thus began her experiment to remove one addictive behavior from her life each month to see if sobriety was really all it was cracked up to be. With honesty and humor, Smith describes the effects of withdrawal from alcohol, sugar, caffeine, cannabis, and social media, weaving in her reflections on the childhood experiences and cultural norms that fed her addictions to these behaviors. Part personal history, part sociological research, and part wry observation on addiction, intoxication, media, and pandemic behavior, I Quit Everything will resonate with anyone who has danced with destructive habits—that is, those who are "sober curious" but not necessarily sober. Smith's experiment goes beyond simply quitting these five addictive behaviors. Moved by the circumstances of the pandemic and the general state of the world, she ends up leaving an unsatisfying job for more meaningful work and reevaluating other significant details of her life, such as motherhood and the music that defined her career. More than a simple sobriety story, Smith's book is an exploration of passion, legacy, and what becomes of our identities once we've quit everything.
Red Velvet Underground: A Rock Memoir, with Recipes
ISBN: 1572841753 OCLC: 919001433 Agate Midway 2015 Part memoir, part cookbook, and all rock and roll, Red Velvet Underground tells the story of how musician Freda Love Smith's indie-rock past grew into her family- and food-centric present. Smith, born in Nashville and raised in Indiana, is best known as the drummer and co-founder of bands such as the Boston-based Blake Babies, Antenna, and the Mysteries of Life. Red Velvet Underground is loosely framed around cooking lessons Smith gave to her eldest son, Jonah, before he left for college. Smith compares her son's experiences to her own—meeting Juliana Hatfield and starting the Blake Babies, touring in Evan Dando's hand-me-down station wagon, and crashing with Henry Rollins, who introduced the band to local California fare—all while plumbing the deeper meanings behind the role of food, cooking, and family. Interspersed throughout these stories are 45 flexitarian recipes—mostly, but not exclusively, vegetarian—such as red pepper-cashew spread, spinach and brazil nut pesto, and vegan strawberry-cream scones. Throughout the book, Smith reveals how food, in addition to music, has evolved into an important means for creativity and improvisation. Red Velvet Underground is an engaging exploration of the ways food and music have informed identity through every stage of one woman's life.