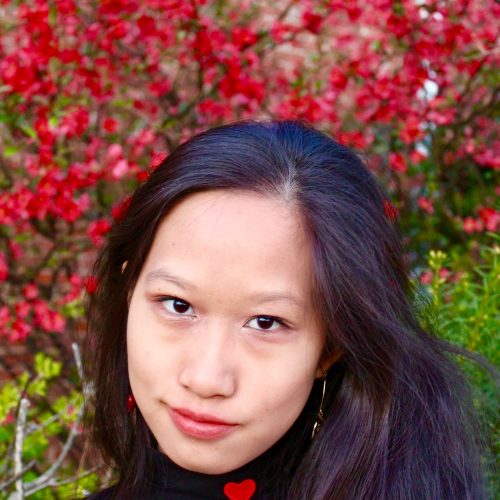 Miranda Sun
Born:
Connection to Illinois
: Sun makes her home in Chicagoland, where she drinks iced coffee in the dead of winter and keeps an eye out for magic hidden in plain sight.
Biography
: Miranda Sun is a storyteller by nature and wordsmith by trade. A lover of science as well as mythology, she's fond of exploring museums and aquariums wherever she goes.
---
Awards
:
If I Have to Be Haunted Illinois Reads Book Selection, Illinois Reading Council, 2024
Primary Literary Genre(s):
Fiction; Romance
Primary Audience(s):
Young adult readers
Instagram:
https://www.instagram.com/themirandasun/
Twitter:
https://twitter.com/halcyonpen
Web:
https://www.themirandasun.com/
WorldCat:
http://www.worldcat.org/search?q=Miranda++Sun
---
Selected Titles
If I Have to Be Haunted
ISBN: 0063252767 OCLC: 1396609392 HarperTeen 2023 Cara Tang doesn't want to be haunted. Look, the dead have issues, and Cara has enough of her own. Her overbearing mother insists she be the "perfect" Chinese American daughter—which means suppressing her ghost-speaking powers—and she keeps getting into fights with Zacharias Coleson, the local golden boy whose smirk makes her want to set things on fire. Then she stumbles across Zach's dead body in the woods. He's even more infuriating as a ghost, but Cara's the only one who can see him—and save him. Agreeing to resurrect him puts her at odds with her mother, draws her into a dangerous liminal world of monsters and magic—and worse, leaves her stuck with Zach. Yet as she and Zach grow closer, forced to depend on each other to survive, Cara finds the most terrifying thing is that she might not hate him so much after all. Maybe this is why her mother warned her about ghosts.