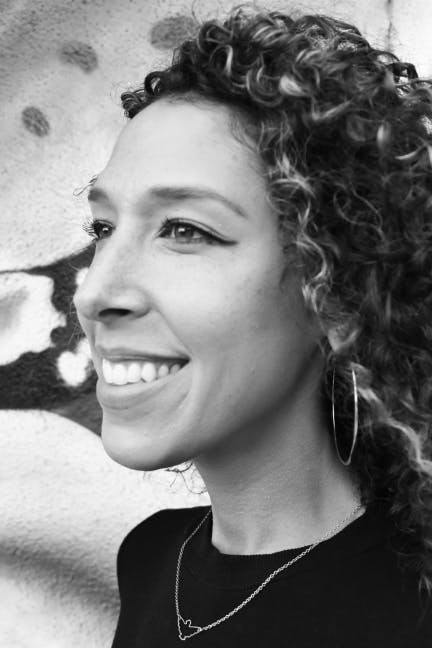 Jacqeline Alcantara
Born:
Connection to Illinois
: Alcantara lives in Chicago
Biography
: Jacqueline Alcantara is a freelance author and illustrator. She spends her days drawing, painting, writing and walking her dog. Jacqueline studied art education, attended a summer intensive at Parson's New School of Design, and went on to enroll in the Illustration Certificate program at the School of the Art Institute in Chicago. She has managed an art gallery in Chicago, worked at NBC's set decoration department, and at Soho House Chicago. She is particularly excited about promoting inclusiveness and diversity in children's literature and the illustration field in general. Starting her career as a high school art teacher, Alcantara decided to pursue illustration full-time in 2011. She aims to create fascinating worlds that kids and parents can lose hours of their lives reading and re-reading. Half-Honduran and half-Chicagoan, Jacqueline knows the value of being able to find kids that 'look like you' in libraries and bookstores and aims to represent not only the skin tones, but the histories and cultures of today's families.
---
Awards
:
Your Mama A Kirkus Prize Finalist Kirkus Most Joyous Picture Book of 2021 School Library Journal Best Picture Books of 2021 2022 NCTE Notable Books in Poetry 2021 Nerdy Book Club Award Virginia Center for the Book Great Read 2021
The Field A Junior Library Guild Selection Winner of the Sonia Lynn Sadler Award "Irresistible fun."— Kirkus Reviews, Starred Review "A wonderful depiction of a joyful pastime . . . and a reminder of some of the ways we are more alike than different."—Booklist, Starred Review Kirkus Reviews Best Picture Book of 2018 School Library Journal Best Book of 2018 The Horn Book Fanfare 2018 Shelf Awareness Best Children's Book of the Year Bank Street Best Children's Book of the Year
Freedom Soup Junior Library Guild, Indiebound and Amazon selection in 2019
Primary Literary Genre(s):
Fiction; Illustrator
Primary Audience(s):
Children
E-Mail:
jacqueline@lilsketchy.com
Instagram:
https://www.instagram.com/_jacqueline_alcantara/
LinkedIn:
https://www.linkedin.com/in/jacqueline-alc%C3%A1ntara-b4a26613
Twitter:
https://twitter.com/_jacqueline_ill
Web:
http://jacquelinealcantara.com/
Web:
https://www.behance.net/jacquelinealcantara
WorldCat:
http://www.worldcat.org/search?q=Jacqeline++Alcantara
---
Selected Titles
Freedom Soup
ISBN: 1536221937 OCLC: 1236090546 Candlewick [Boston, MA] : 2021 "Every year, Haitians all over the world ring in the new year by eating a special soup, a tradition dating back to the Haitian Revolution. This year, Ti Gran is teaching Belle how to make the soup -- Freedom Soup -- just like she was taught when she was a little girl. Together, they dance and clap as they prepare the holiday feast, and Ti Gran tells Belle about the history of the soup, the history of Belle's family, and the history of Haiti, where Belle's family is from."--
Climb On!
ISBN: 073584481X OCLC: 1259048702 NorthSouth Books 2022 Take a hike with this father-daughter adventure that's sure to inspire you to get outside. When a young child reminds her dad about the hike they planned, her father is hesitant —To the tippy top? It's a great day to watch futbol (soccer). But as the two climb on, her enthusiasm is contagious. Filled with setbacks, surprises, and stunning views, this warm and humorous story highlights in vivid colors the bonding power of a shared experience. A list of creatures at the end prompts a second look for keen-eyed readers to make discoveries of their own. Baptiste Paul and Jacqueline Alcántara (co-creators of The Field) have teamed up again! Baptiste's humorous and tender text, with a sprinkling of Creole words straight from the Pitons, and Jacqueline Alcántara's vibrant and evocative illustrations capture the wonder and emotions experienced on the trail and the special relationship between a parent and a child.
Jam, Too?
ISBN: 0593323769 OCLC: 1373080306 Nancy Paulsen Books 2024 Lustrous illustrations and a rhythmic text featuring a cumulative list of sounds bring to life the thrill of an impromptu jam session and the joy of making music together. A drum circle is forming on the beach, and one fascinated child would love to join in. Soon there's everything from a conga's pat-a-pat-a, pat pat to some bongos' taka taka, ta ta—and it looks like so much fun! But what do you do when you don't have a drum? Well, when you let the music move you, you just might find other ways to jam, too!
Jump at the Sun: The True Life Tale of Unstoppable Storycatcher Zora Neale Hurston
ISBN: 1534419136 OCLC: 1038041168 Atheneum/Caitlyn Dlouhy Books 2021 From the Newbery Honor–winning author of Genesis Begins Again comes a shimmering picture book that shines the light on Zora Neale Hurston, the extraordinary writer and storycatcher extraordinaire who changed the face of American literature. Zora was a girl who hankered for tales like bees for honey. Now, her mama always told her that if she wanted something, "to jump at de sun", because even though you might not land quite that high, at least you'd get off the ground. So Zora jumped from place to place, from the porch of the general store where she listened to folktales, to Howard University, to Harlem. And everywhere she jumped, she shined sunlight on the tales most people hadn't been bothered to listen to until Zora. The tales no one had written down until Zora. Tales on a whole culture of literature overlooked…until Zora. Until Zora jumped.
Ordinary Days: The Seeds, Sound, and City That Grew Prince Rogers Nelson
ISBN: 1250797039 OCLC: 1395953810 Roaring Brook Press 2023 A rhythmic, striking picture book biography of legendary singer/songwriter/performer Prince. Before he became a legend, he was just a boy… On an ordinary day, you could see him. A young boy named Prince Rogers Nelson, who had parents who fought, nowhere to call home, and a collection of memories turned into sound: the shouts of anger, the purr of pigeons, the roar of cars down a busy Minneapolis street, and the whisper of cold wind on budding lilac bushes. Other sounds joined in as he taught himself to play the guitar, piano, drums, and much more, leading to the day this ordinary boy began to make music―and became extraordinary. Black Is a Rainbow Color and Choosing Brave author Angela Joy's exquisite words harmonize with acclaimed illustrator Jacqueline Alcántara's sweeping art to create a tender, profound look into music icon Prince's early life and the moments that shaped him. Ordinary Days also includes an extensive author's note and playlist of recommended Prince songs suitable for young listeners.
The Field
ISBN: 0735844615 OCLC: 989964281 NorthSouth Books 2021 "Vini! Come! The field calls!" cries a girl as she and her younger brother rouse their community—family, friends, and the local fruit vendor—for a pick-up soccer (futbol) game. Boys and girls, young and old, players and spectators come running—bringing balls, shoes, goals, and a love of the sport. "Friends versus friends" teams are formed, the field is cleared of cows, and the game begins! But will a tropical rainstorm threaten their plans? The world's most popular and inclusive sport has found its spirited and authentic voice in Baptiste Paul's debut picture book— highlighting the joys of the game along with its universal themes: teamwork, leadership, diversity, and acceptance. Creole words (as spoken in Saint Lucia, the author's birthplace island in the Caribbean) add spice to the story and are a strong reminder of the sport's world fame. Bright and brilliant illustrations by debut children's book illustrator Jacqueline Alcántara— winner of the We Need Diverse Books Illustration Mentorship award— capture the grit and glory of the game and the beauty of the island setting that inspired this particular field.
Where do I come from? A Dog Treasure Hunt
ISBN: 1491247258 OCLC: CreateSpace 2013 Who are we? Where are we from? We'll answer the questions before we're done. We'll travel to places both near and then far. To discover what kind of dogs we are. Follow the map; it is quite helpful indeed, Help search for clues about each dog breed. Lipton, a Portuguese Water Dog, was curious. He wondered: who am I? Where do I come from? Lipton decided to ask his dog friends to help him find answers to his questions. Go on a treasure hunt! Help Lipton and his dog friends travel the world to find clues about why they look and act differently. Collect treasures of important things for each kind of dog. Read about troubles the dogs run into along the way. Find out how they use their special talents to keep going. Follow the treasure map to help them find their way home. Use what you learn to decide which kind of dog is best for you. "Many times it is challenging to motivate young readers. But when they read to Lipton their frustration disappears. When it comes to reading to Lipton, they line up and anxiously await their turn. The children put a great deal of thought into which book Lipton might enjoy most, and they always make sure he can see the pictures!" Suzanne Thomson, Literacy Coach, Rogers Elementary School, Bloomington, Indiana.
Your Mama
ISBN: 1328631885 OCLC: 1126350180 Versify 2021 A sweet twist on the age-old "yo mama" joke, celebrating fierce moms everywhere with playful lyricism and gorgeous illustrations, Your Mama is an essential Mother's Day read. Yo' mama so sweet, she could be a bakery. She dresses so fine, she could have a clothing line. And, even when you mess up, she's so forgiving, she lets you keep on living. Heartwarming and richly imagined, Your Mama twists an old joke into a point of pride that honors the love, hard work, and dedication of mamas everywhere.