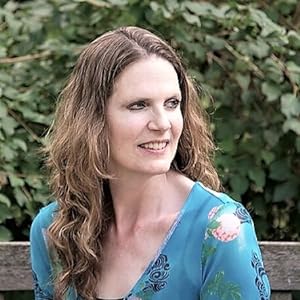 Elizabeth M Brown
Born:
Connection to Illinois
: Brown grew up in Evanston and currently lives outside of Chicago.
Biography
: Elizabeth Brown is an award-winning author. She earned an MFA in Creative Writing from Goddard College. She is a contributor to STREAM THIS NEXT (edited by Liane Bonin Starr), published in March 2022 by Rizzoli and The Bright Press (UK). Her YA fiction has appeared in IMMEDIATE FICTION published by St. Martin's Press. She teaches writing and the humanities at Saint Augustine College in Chicago as well as teaches creative writing for children K-12 at The Center for Gifted in the Chicagoland area. She has taught Screenwriting, Playwriting, Documentary Film Writing, and Writing Books for Children at Oakton Community College ALL and Evanston Township High School Adult and Continuing Education as well as other writing workshops.
---
Awards
:
Dancing Through Fields of Color New York Public Library Best Books of 2019, a Junior Library Guild Selection, a Society of Midland Authors 2020 Awards – Children's Nonfiction Honoree, and A Mighty Girl 2019 Book of the Year.
Like a Diamond in the Sky Bank Street Best Books of 2023 (Biography/Memoir Category)
Primary Literary Genre(s):
Non-Fiction
Primary Audience(s):
Children
Blog:
https://elizabethbrownbooks.com/blog/
Instagram:
https://www.instagram.com/elizabethbrownbooks/
Twitter:
https://twitter.com/ebrownbooks
Web:
https://elizabethbrownbooks.com/about/
WorldCat:
http://www.worldcat.org/search?q=Elizabeth++M++Brown
---
Selected Titles
Dancing Through Fields of Color: The Story of Helen Frankenthaler
ISBN: 1419734105 OCLC: 1030445077 Abrams Books for Young Readers 2019 Author Elizabeth Brown and illustrator Aimee Sicuro's picture book Dancing Through Fields of Color:The Story of Helen Frankenthaler is a biography about the artist's breakthrough into the art world. They said only men could paint powerful pictures, but Helen Frankenthaler (1928-2011) splashed her way through the modern art world. Channeling deep emotion, she poured paint onto her canvas and danced with the colors to make art unlike anything anyone had ever seen. She used unique tools like mops and squeegees to push the paint around, to dazzling effects. Frankenthaler became an originator of the influential "Color Field" style of abstract expressionist painting with her "soak stain" technique, and her artwork continues to electrify new generations of artists today. Dancing Through Fields of Color discusses Frankenthaler's early life, how she used colors to express emotion, and how she overcame the male-dominated art world of the 1950s.
Like a Diamond in the Sky: Jane Taylor's Beloved Poem of Wonder and the Stars
ISBN: 1547604271 OCLC: 1244257755 Bloomsbury Children's Books 2022 The story behind the classic and universally recognized rhyme! This luminous picture book biography shines a light on the little-known poet and author of the beloved lullaby. Twinkle, twinkle, little star, how I wonder what you are. Did you ever wonder who wrote that famous verse? In the days when most girls were brought up to run a home, Jane Taylor had a different kind of education in the English countryside, where she was inspired by nature and the stars, and dreamed of becoming a writer. But in the late 1700s, it was not considered proper for women to be writers. Jane and other female poets were shunned, unable to use their own names when published.But Jane did write, and she never forgot her love for the beauty of nature and the glow of stars, or her desire to write for children. Her published poetry became universally known for generations to come: Twinkle, twinkle little star. This lyrical and luminous biography shines a light on the unsung poet who wrote the words of our most enduring lullaby, and features stunning artwork reflecting the world, the stars, and the story behind the poem that we all know so well.