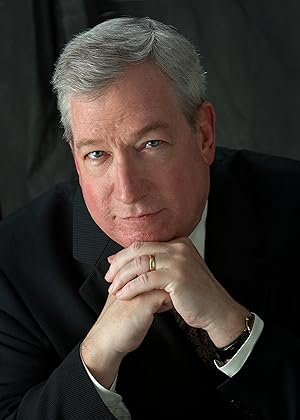 Bob Lederer
Born:
Connection to Illinois
: Lederer lives in Chicago.
Biography
: Bob Lederer is a writer and the founder of RFL Communications. A former resident of Flushing, New York, and current Jets fan from the team's inception in 1963, he scrupulously followed the New York Jets through its early ups and downs and its transformation into a championship contender. The Jets victory on January 12, 1969, when Bob was sixteen years old, was the most exciting sports day in his life. He has waited years to learn the full story from Joe Namath's teammates and can't wait to share the Super Bowl-winning team's story with Jets and football fans.
---
Awards
:
Primary Literary Genre(s):
Non-Fiction
Primary Audience(s):
Adult readers
LinkedIn:
https://www.linkedin.com/in/bob-lederer-rfl
WorldCat:
http://www.worldcat.org/search?q=Bob++Lederer
---
Selected Titles
Beyond Broadway Joe: The Super Bowl TEAM That Changed Football
ISBN: 0062798049 OCLC: 1011106813 Dey Street Books 2018 On the eve of the fiftieth anniversary of the New York Jets' historic achievement, a nostalgic, inside look from the men who composed the team behind Joe Namath's Super Bowl III win, filled with exclusive insights and stories from the surviving players, coaches, and management of that championship team whose victory changed the landscape of American football. On January 12, 1969, the New York Jets astonished the nation when they beat the favored Baltimore Colts to win Super Bowl III. The key to the Jets' success was quarterback Joe Namath, whose superstar talent, revolutionary personality, cockiness, and charm made him an instant celebrity. But Namath didn't do it alone. In Beyond Broadway Joe, the members of that legendary team share for the first time their often funny, sometimes poignant, and always perceptive personal stories and memorable anecdotes about the Super Bowl team, its players and coaches, and that legendary win. They reminisce about how they became Jets, their success on the gridiron—ten of them were AFC All Stars that magical year of 1968—and reveal for the first time the tactic Namath used to frustrate the Baltimore Colts' defense. They speak about their reactions to Namath's "guarantee" of a Jets' Super Bowl victory, and how the "39 Forgotten" Jets behind him enabled Joe to fulfill that boast. Furthermore, Lederer has interviewed members of the Baltimore team, to provide a 360-degree account of the game that changed it all. Inside, you'll learn: How Joe Namath was able to manipulate the Baltimore Colts defense in Super Bowl III About the player who convinced Joe Namath he was a "hot date" and pranked the playboy quarterback How coach Weeb Ewbank used salaries of players on four other AFL teams to control Jets' player salaries How one Jet, whose play was limited to two games his rookie year, convinced Jets' Coach and General Manager Weeb Ewbank that he would become an all-star Why Jets' star offensive tackle Winston Hill, an eight-time All Pro tackle, was never considered, much less, elected to the Pro Football Hall of Fame How Super Bowl III may have saved the existence of several AFL teams scheduled to be part of the AFL-NFL merger And much more! The Jets players reflect on their evolution from a team considered part of a "Mickey Mouse" league, through the sudden transformation caused by the signing and introduction of Joe Namath on America's sporting scene. The book explains from different angles—including Jets' game plans—why Jets' coaches and players were supremely confident going into Super Bowl III. Written by a lifelong Jets' fan, Beyond Broadway Joe captures memories—and through never-before-seen material—sheds light on what happened from the 1963 launch of the Jets to the Super Bowl season and in Super Bowl III itself. This first complete celebration of the Jets' Super Bowl team is a must for every Jets diehard, for fans of the old American Football League, those who follow the history of professional football, and for all who love the game.