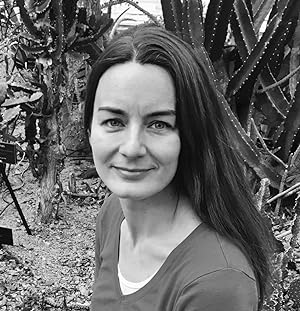 Julie Polanco
Born:
Pen Name:
Julie A Brow Polanco
Connection to Illinois
: Polanco lives in Berwyn.
Biography
: Julie Polanco has written more than seventy published articles and short works for the healthcare, alternative education, and parenting sectors. A regular contributor for Old Schoolhouse Magazine, as well as for the magazine's official blog Homeschooling with Heart, Julie is the high school botany instructor for www.schoolhouseteachers.com. Her involvement in the homeschool community includes serving on the board of her local support group, starting her own support group, and teaching science and writing classes in her home and in cooperatives. Currently, she maintains a blog that discusses homeschooling, Christian living, and the writing life. Along with her books listed, she has also written a couple of ebooks.
---
Awards
:
Primary Literary Genre(s):
Non-Fiction
Primary Audience(s):
Adult readers
Facebook:
https://www.facebook.com/groups/momslearnherbs
Instagram:
https://www.instagram.com/julie.naturally
Pinterest:
https://www.pinterest.com/julienaturally/
Web:
https://www.julienaturally.com/
WorldCat:
http://www.worldcat.org/search?q=Julie++Polanco
YouTube:
https://www.youtube.com/c/julienaturally
---
Selected Titles
100 Ways to Motivate Kids: No and Low Cost
ISBN: 1642791237 OCLC: 1047619820 Morgan James Faith 2019 100 Ways to Motivate Kids offers challenging projects and activities for children ages six through eighteen to engage with the world in relevant, creative, faith-based, and educational ways. Dividing this guide by age group and subject area―covering math, nature, world cultures, and more―Julie Polanco includes fresh ideas that help develop twenty-first century skills through fun, developmentally appropriate experiences. In addition, 100 Ways encourages community involvement, a love for the environment, and an entrepreneurial spirit. There is no need to buy expensive kits or subscriptions because this pocket-sized book covers the same STEAM principles (Science, Technology, Engineering, Arts, and Math) at a fraction of the cost―and includes the humanities.
Book of Philippians Bible Study
ISBN: 1735565024 OCLC: Julie Naturally Publications 2020 This four-week Bible study of the Book of Philippians roughly follows an inductive study approach of what the Scripture says, what it means, and how to apply it. Deepen your faith as you read the daily passage and answer 3-5 application questions that challenge you to live what you believe. Gain access to memory cards and adult coloring pages to enhance your study with the included coupon code.
Finding Joy: A Christian's Journey to an Unschooled Life
ISBN: 1257378287 OCLC: 898079527 Lulu.com 2011 "This is a wonderful book to read for families that are struggling with their current methods of teaching at home and are looking for something to try that is completely different. It is a great book to read for encouragement and edification. If a parent worries, they are not homeschooling correctly, this book will set you straight about what is really important."--Old Schoolhouse Magazine
God Schooling: How God Intended Children to Learn
ISBN: 1683508637 OCLC: 1055204396 Morgan James Faith 2018 The most frequently asked question on homeschool forums is, "How do I do this?" and the number one complaint is, "David won't do (fill in the blank). How can I get him to do it?" God Schooling answers these questions and more. Parents gain the insight and confidence to teach their own children as they learn from experts, Biblical references, and the author's own experiences from nearly fifteen years of homeschooling.
The Book of Romans
ISBN: 1735565016 OCLC: Julie Naturally Publications 2020 This simple, yet thought-provoking 8-week study of the Book of Romans will help women deepen their faith. Easily digestible daily readings coupled with just a few application questions make this study doable for any busy mom. Roughly follows an inductive study approach, using the principles of what the Scripture says, what it means, and how to apply it to daily life. Access bonus videos, memory aids, and adult coloring pages with the included coupon code.
The Secret Spice
ISBN: 1735565008 OCLC: Julie Naturally Publications 2020 Bahman seems like an ordinary carpetmaker. But, when the carpets come to life, an amazed Anousha yearns to know the secret of Bahman's magic. As he tries and fails, he unleashes trouble until Bahman shows him the secret spice hiding in his robe. If you like Strega Nona or the Magician's Apprentice, you'll love this heart-warming folkloric tale of a close father-son relationship. And, with your purchase, gain access to bonus materials available for download with the QR Code inside!
Who is Jesus? An Advent Journey
ISBN: 1735565032 OCLC: Julie Naturally Publications 2020 Has Christmas seemed to lose some of its magic? Do your teens rattle off the Christmas story in that bored tone? Maybe they've forgotten who Jesus really is and what it truly cost to arrive on this earth as a helpless infant. This full color combination Advent devotional and inspiring artbook, takes you on a journey through the Old and New Testament to rediscover the real Jesus. Each day features a key Bible verse, a thought-provoking meditation, and beautiful hand-drawn illustrations set against full color backdrops that explore meaning that is otherwise difficult to grasp. Draw closer to Jesus with a new appreciation for the awesome and intimate King that he is.