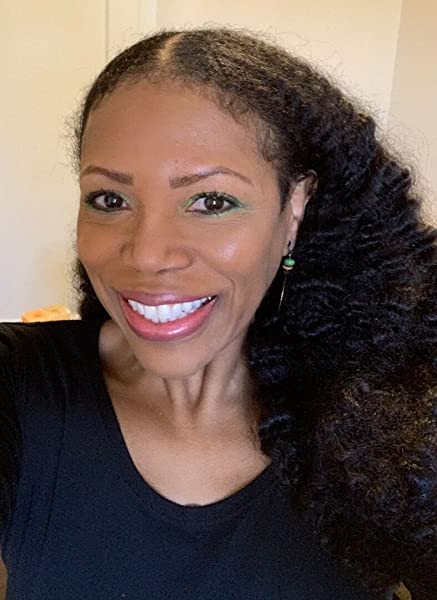 Dawn Turner
Born:
Pen Name:
Dawn Turner, Dawn Turner Trice
Connection to Illinois
: Dawn Turner Trice grew up in Chicago and was a Columnist for the Chicago Tribune. She graduated from the University of Illinois at Urbana-Champaign.
Biography
: Dawn Turner is an award-winning journalist and novelist. A former columnist and reporter for the Chicago Tribune, Turner spent a decade and a half writing about race, politics, and people whose stories are often dismissed and ignored. Turner, who served as a 2017 and 2018 juror for the Pulitzer Prize in commentary, has written commentary for The Washington Post, PBS NewsHour, CBS Sunday Morning News show, NPR's Morning Edition show, the Chicago Tonight show, and elsewhere. She has covered national presidential conventions, as well as Barack Obama's 2008 presidential election and inauguration. Turner has been a regular commentator for several national and international news programs, and has reported from around the world in countries such as Australia, China, France, and Ghana. She spent the 2014–2015 school year as a Nieman Journalism fellow at Harvard University. In 2018, she served as a fellow and journalist-in-residence at the University of Chicago Institute of Politics. Turner is the author of two novels, Only Twice I've Wished for Heaven and An Eighth of August. In 2018, she established the Dawn M. Turner and Kim D. Turner Endowed Scholarship in Media at her alma mater, the University of Illinois at Urbana-Champaign.
---
Awards
:
"Only Twice I've Wished for Heaven"
Black Caucus Literary Award, 1998
American Library Association, 1998
"Three Girls from Bronzeville"
-- Starred Review, Publishers Weekly
-- Starred Review, Booklist
-- Starred Review, Library Journal
-- Best Book of the Fall, People Magazine
-- Best Book of the Fall, Entertainment Weekly
-- Best Book of the Fall, Vogue
-- Best Book of the Fall, Buzzfeed
-- Best Book of the Fall, Apple
-- Best Book of the Fall, Real Simple
-- September recommended reading, Essence
-- September recommended reading, CNN.com
-- September recommended reading, Ms. Magazine
-- September recommended reading, Fortune
-- September recommended reading, Goodreads
Primary Literary Genre(s):
Fiction; Non-Fiction
Primary Audience(s):
Adult readers
:
---
Selected Titles
An eighth of August :
ISBN: 0517705893 OCLC: 44467692 Crown Publishers, New York : ©2000. In 1986, one year after the tragic death of a young boy at an annual festival celebrating the signing of the Emancipation Proclamation, the people of Halley's Landing enjoy the festivities but also endure painful memories.
Only twice ive wished for heaven.
ISBN: 0784828059 OCLC: 945391526 Marco Book Company, [Place of publication not identified] : 2009.
Three girls from Bronzeville :
ISBN: 1982107707 OCLC: 1236260324 "The three girls formed an indelible bond: roaming their community in search of hidden treasures for their "Thing Finder box," and hiding under the dining room table, eavesdropping as three generations of relatives gossiped and played the numbers. The girls spent countless afternoons together, ice skating in the nearby Lake Meadows apartment complex, swimming in the pool at the Ida B. Wells housing project, and daydreaming of their futures: Dawn a writer, Debra a doctor, Kim a teacher. Then they came to a precipice, a fraught rite of passage for all girls when the dangers and the harsh realities of the world burst the innocent bubble of childhood, when the choices they made could-- and would-- have devastating consequences. There was a razor thin margin of error -- especially for brown girls. With a keen investigative eye and intimate detail, Dawn chronicles the dramatic turns that send their lives careening in very different -- and shocking -- directions over the decades. The result is a powerful tour de force on the complex interplay of race and opportunity, class and womanhood and how those forces shape our lives and our capacity for resilience and redemption"--