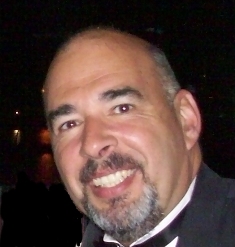 Greg Holden
Born:
1957 in Des Plaines, Illinois
Pen Name:
None
Connection to Illinois
: Holden was born in Des Plaines, Illinois and currently lives in Chicago, Illinois. He graduated with both his Bachelors and Masters from the University of Illinois at Chicago.
Biography
: Greg Holden is a writer, editor, and web site designer. He owns and operates his own company in Chicago called ''Stylus Media''. Holden has been the Assistant Director of the Office of University Publications for the The University of Chicago and has written many books and articles.
---
Awards
:
Primary Literary Genre(s):
Non-Fiction
Primary Audience(s):
Adult readers
Email:
greg@gregholden.com
Website:
http://www.gregholden.com/
Greg Holden on WorldCat :
http://www.worldcat.org/search?q=greg+holden
---
Selected Titles
1000 best eBay powerseller secrets /
ISBN: 1402208057 OCLC: 70207993 Sourcebooks, Naperville, Ill. : ©2007. A guide to selling on eBay presents topics and strategies such as researching items to maximize profitability, dealing with buyer questions, making the payment process run smoothly, confronting problems after the sale ends, and boosting customer satisfaction through packing and shipping.
Affiliate millions :
ISBN: 0470100346 OCLC: 76167559 Wiley, Hoboken, N.J. : 2007. While some people still have doubts about making money online, those in the know continue to take advantage of the profitable opportunities that the Internet has to offer. After making one million dollars through paid search marketing and affiliate advertising in his first full year of operations, author Anthony Borelli quickly realized how effective this online endeavor could be. And now, with Affiliate Millions, Borelli wants to share with you his secrets for exploiting this underutilized and often overlooked strategy.
E-business /
ISBN: 0470198575 OCLC: 213812860 John Wiley & Sons, New York : ©2009. "For anyone thinking about starting an online business, this resource provides all the steps needed to take an idea and turn it into reality. Wiley Pathways E-Business begins by discussing the legal considerations involved in launching the business as well as tips for acquiring the necessary financing. It also delves into the techniques to follow for operating the e-business, including selecting the right products, managing inventory, creating a marketing plan, and more. The book then covers how to create a secure Web site that can track customer data."--Publisher's website.
Home networking for dummies :
ISBN: 0470561734 OCLC: 712141872 Wiley, Hoboken, N.J. : ©2011. Network your family's computers so you can share files, printers, and more-- now it's easy! You'll learn what hardware you need, where to position a wireless router, and everything else necessary to get your network up and running.
How to do everything with Microsoft Office Live /
ISBN: 0071485600 OCLC: 184739996 McGraw-Hill, New York : ©2007. This book is ideal for the millions of small-business owners who want to create a website quickly and easily.
Literary Chicago :
ISBN: 1893121011 OCLC: 46766125 Lake Claremont Press, Chicago : 2001. A collection of anecdotes and excerpts collected from Chicago's rich literary legacy, with profiles of the neighborhoods featured in key works and those that inspired some of the city's authors.
Selling beyond eBay :
ISBN: 0814473490 OCLC: 62679880 American Management Association, New York : ©2006. "Whether you?re a veteran eBay pro or a first-time online seller, there?s one thing you should know: eBay is not the only game in town. In fact, with eBay growing bigger and more crowded every day, serious shoppers?and the savviest sellers?are gravitating to other online marketplaces. Selling Beyond eBay gives you strategies for targeting not just more buyers but the right buyers?the ones looking for the specific products you?re selling. Using online storefronts, specialty sites, and other auction sites, you can dramatically increase profits?and sustain them for much longer, too."--Back cover.