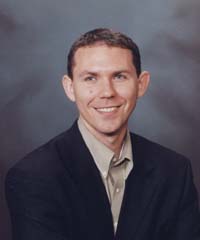 Neil Dahlstrom
Born:
Moline, Illinois
Pen Name:
None
Connection to Illinois
: Dahlstrom was born and raised in East Moline, Illinois. Today he resides in Moline. He studied history, classics and art at Monmouth College (IL), and received an MA in Historical Administration from Eastern Illinois University.
Biography
: ==Biographical and Professional Information==Illinois Humanities Council Road Scholar Speakers Bureau, 2007-2009Chair, Corporate History Affinity Group, American Association for State and Local History (AASLH), 2006-2008'''Select Articles'''"Rock Island Prison, 1863-1865: Andersonville of the North Dispelled," Journal of Illinois History, Vol. 4, Winter 2001, 291-306."Dilemmas of a Corporate Historian,' History News: The Magazine of the American Association for State and Local History, Autumn 2005, Volume 60, No. 4, 12-15. "Abraham Lincoln and the Press," The Lincoln Newsletter: A Publication of the Lincoln College Museum, Volume XXV, Number 2, Summer 2006.'''Professional Affiliations'''Moline Preservation Society (MPS),Society of American Archivists (SAA), Midwest Archives Conference (MAC), American Association for State and Local History (AASLH), Academy of Certified Archivists (ACA)
---
Awards
:
Email:
neildahlstrom@hotmail.com
Twitter:
http://twitter.com/neildahlstrom
Neil Dahlstrom on WorldCat :
http://www.worldcat.org/search?q=neil+dahlstrom
---
Selected Titles
Lincoln's Wrath
ISBN: 9781448709397 OCLC: 502041592 Paw Prints 2010.
Lincoln's wrath :
ISBN: 1402203985 OCLC: 61748231 Sourcebooks, Naperville, Ill. : ©2005. During the Civil War, the government pressured and physically shut down any Northern newspaper that voiced opposition to the war.
The John Deere story :
ISBN: 9780875803364 OCLC: 56753352 Northern Illinois University Press, DeKalb, Ill. : ©2005. Today John Deere is remembered - some say mistakenly - as the inventor of the steel plow. Who was this legendary man and how did he create the internationally renowned company that still bears his name? He began as a debt-stricken blacksmith who, fleeing debt in New England in the 1830s, set up shop in a small town on the Illinois frontier. There, in response to farmers' struggles, he designed a new plow that cut through the impervious prairie sod and lay open the rich, heavy soil for planting. The demand for his polished steel plow convinced him to specialize in farm implements. In the decades before the Civil War, John Deere envisioned a company supplying midwestern farmers with reliable, affordable equipment. Upon taking the helm in the 1860s, John's only surviving son, Charles, expanded the Moline factories to increase production, started branch houses in major midwestern cities to speed distribution, and began to transform the company into a modern corporation. The transformation didn't come without difficulties however: Charles found himself battling the Grange, facing threats of labor unions and strikes led by his own employees, and enduring patent suits and blatant thefts of product designs and advertising.--Jacket.