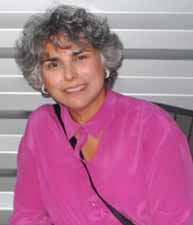 Fern Schumer
Born:
Chicago, Illinois
Pen Name:
Fern Schumer Chapman
Connection to Illinois
: Schumer was born in Chicago and currently resides in Lake Bluff.
Biography
: Critically acclaimed Chicago-based writer Fern Schumer Chapman has written several award-winning books. Her memoir, MOTHERLAND is a popular choice for book clubs. Her other books, IS IT NIGHT OR DAY?, LIKE FINDING MY TWIN, and STUMBLING ON HISTORY are used in middle school classrooms. In 2004, the Illinois Association of Teachers of English (IATE) named Chapman the 'Illinois Author of the Year.' Twice, Oprah Winfrey shows have featured her books. IS IT NIGHT OR DAY?, explores immigration, Americanization, and identity formation through a little-known program that rescued 1,400 youngsters from the Holocaust. LIKE FINDING MY TWIN showcases how 8th graders reunited two Holocaust refugees. Teachers Guides aligned to the new Core Curriculum State Standards are available for all of her books at www.fernschumerchapman.com. Fern Schumer Chapman gives many school speeches each year, sharing these remarkable stories with students. As a journalist and reporter, her work has appeared in many publications including the Chicago Tribune, Forbes, The Forward, The Washington Post, U.S. News & World Report, Fortune, USA Today, and The Wall Street Journal. A graduate of the University of Wisconsin-Madison with a master's degree from Northwestern University's Medill School of Journalism, she has taught magazine writing and other seminars at both Northwestern and Lake Forest College.
---
Awards
:
"""Motherland"""
-- Discover New Great Writers Selection, Barnes & Noble
-- Recommended Pick, BookSense76
-- Finalist, National Jewish Book Awards
-- Read for Lifetime Selection, Illinois State Library 2008 """Is it Night or Day?"""
-- J
Primary Literary Genre(s):
Non-Fiction
Primary Audience(s):
Adult readers; Young adult readers
Blog:
''Half-life
Email:
fernschumer@aim.com
Website:
http://www.fernschumerchapman.com
Fern Schumer on WorldCat :
http://www.worldcat.org/search?q=fern+schumer
---
Selected Titles
Is it night or day? /
ISBN: 1250044219 OCLC: 849249809 In 1938, Edith Westerfeld, a young German Jew, is sent by her parents to Chicago, Illinois, where she lives with an aunt and uncle and tries to assimilate into American culture, while worrying about her parents and mourning the loss of everything she has ever known. Based on the author's mother's experience, includes an afterword about a little-known program that brought twelve hundred Jewish children to safety during World War II.
Like finding my twin :
ISBN: 0996472509 OCLC: 925486255 On the ship that brought her from Nazi Germany to America, young Edith Westerfeld met Gerda Katz. Both 12-year-old girls were traveling alone and immediately became best friends. Unfortunately, the two unaccompanied minors lost touch after their arrival in 1938. Decades later, after a northern Illinois middle-school class read IS IT NIGHT OR DAY?, a historical novel that captures the two girls friendship, the students were so moved by the story that they made it a class project to reunite the two women. Fulfilling a shared life-long dream, the two women, now in their 80s, finally saw each other again in Seattle, Washington, in 2011. Through historical documents, photographs, and storytelling, LIKE FINDING MY TWIN captures the friendship of the two Holocaust refugees, the students' research, and the remarkable reunion 73 years after Gerda and Edith shared their immigration journey.
Motherland :
ISBN: 0140286233 OCLC: 46764526 Penguin Books, New York : 2001. A memoir of a mother-daughter relationship follows Edith--who as a girl was sent by her German-Jewish parents to live with relatives in Chicago--as she returns to the country of her birth after the war.
Stumbling on history :
ISBN: 0996472525 OCLC: 965197569 When 89-year-old Edith Westerfeld returns to the small German town where her Jewish family had lived for hundreds of years to witness the installation of a memorial to her family-- part of an effort throughout Europe to confront the genocide of World War II, she experiences how art is helping today's generation face and atone for crimes of the past.
Three stars in the night sky :
ISBN: 0996472541 OCLC: 1042562393 "At the age of 12, Gerda Katz fled Nazi Germany and came to America all by herself. Decades before the label gained recognition, she become whats now know as an "unaccompanied minor." Gerda's story of family separation reflects the dislocating trauma, culture shock, and excruciating loneliness many unaccompanied minor immigrants experience. As Gerda becomes an American, she never stops longing to be reunited with her family. Three Stars in the Night Sky illuminates the personal damage of racism in three countries--Nazi Germany, the Dominican Republic, and the United States during the 1930s and 40s--and the emotional devastation of a child coming to a new country alone." --