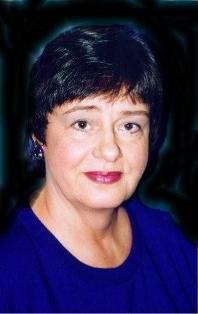 Regina Pounds
Born:
1944 in West Berlin
Pen Name:
RD Pounds
Connection to Illinois
: Regina Pounds lives in Belleville.
Biography
: Writing for the fun of it--be it poetry, fact or fiction--Ms Pounds has always put pen to paper, starting quite literally with the old-fashioned ink-pot and quill. These days she makes the computer hum with her writing. Since she grew up in West-Berlin, a touch of mystery and an international flair come naturally to her. She lets her characters take over and readers often amaze her: each one brings a different perspective to her stories. Accompanying her husband on his tours of duty as Air Force member, she has lived in several European countries. She became a U.S. citizen in 1987 and resides with her family in Illinois since 1980. Her credentials include several published and unpublished novels, finalist awards in national writing contests, print and internet published articles (mostly interviews with authors and artists). Her photography and original art work has been shown in a local academy. Thanks to the internet, her work is widely read. Her poems can be found on webpages originating as far as in Indonesia, usually accompanying the owners' photographs. She founded and led an online authors' community in the early 2000s. Currently, she works on preparing her poems for publication in late 2008. She was included in Marquis' Who's Who in America (60th edition) and in Who's Who Women in America (25th edition). On a personal level, she is passionate about the plight of humans and animals. Defenders of Wildlife is one of her favorite associations.
---
Awards
:
Contest Finalist Award for Seraphina
Primary Audience(s):
Adult readers
Email:
rdpounds@aol.com
Facebook:
http://www.facebook.com/profile.php?id=734535101&ref=search=regina+paounds
Website:
http://www.reginapounds.com
Regina Pounds on WorldCat :
http://www.worldcat.org/search?q=regina+pounds
---
Selected Titles
Any agency :
ISBN: 0741446634 OCLC: 946477193 Infinity Pub, [Place of publication not identified] : 2008.
Lord Eaglebeak /
ISBN: 0595005616 OCLC: 48244355 Writers Club Press, San Jose : ©2000.
Theo's ghost :
ISBN: 0595090176 OCLC: 49212538 Writers Club Press, New York : ©2000.