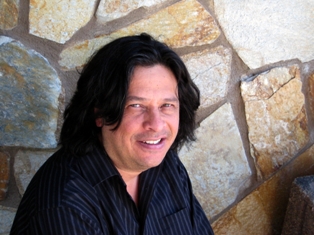 Phil Yeh
Born:
1954 in Chicago, Illinois
Pen Name:
None
Connection to Illinois
: Yeh was born in Chicago, Illinois.
Biography
: Phil Yeh is a freelance cartoonist, illustrator, and writer. He is the owner and publisher of Fragments West. He founded Uncle Jam (newspaper) in Long Beach, California, and Cartoonist Across America & the World, a program that is dedicated to promoting literacy and creativity through school visits and community mural paintings.
---
Awards
:
Primary Literary Genre(s):
Fiction
Email:
philyeh@mac.com
Website:
http://www.hollywoodcomics.com/yeh.html
Phil Yeh on WorldCat :
http://www.worldcat.org/search?q=phil+yeh
---
Selected Titles
Dinosaurs across America /
ISBN: 156163509X OCLC: 271870249 Nantier Beall Minoustchine, New York : ©2007. One of the most popular comics books from Cartoonists Across America, a literacy group using comics for decades to teach literacy to kids, is now a beautiful exciting and educational graphic novel, with Phil Yeh's famous Patrick Rabbit and his dinosaur friends presenting all 50 states of America in a fun, unique way.
Frank in England /
ISBN: 0916063097 OCLC: 18743002 Fragments West/Valentine Press, Long Beach, Calif. : 1987.
Frank the unicorn and Syd ha sit bird on the Brooklyn Bridge /
ISBN: 0916063070 OCLC: 22650213 Fragments West/The Valentine Press, Long Beach, Calif. : 1986.
Mr. Frank goes to Washington D.C. /
ISBN: 0916063003 OCLC: 12104737 Fragments West/Valentine Press, Long Beach, Calif. : 1984.
The Winged Tiger and the Lace Princess /
ISBN: 0964414945 OCLC: 42256151 Hawaya, Kailua, Hawaii : 1998. The Lace Princess and the Farmer Prince (who are in love) refuse to accept the dictates of the Own King who has captured the Winged Tiger.
The winged tiger's world peace party puzzle book /
ISBN: 0964414910 OCLC: 36292953 Hawaya, Kailua, Hawaii : ©1995-