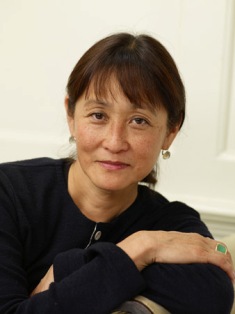 Sheila Rock
Born:
in Illinois
Pen Name:
None
Connection to Illinois
: Sheila Rock was born in Illinois, but has lived and worked in London since 1970.
Biography
: Shelia Rock is a commerical photographer (fashion and advertising) and a fine art photographer.She was educated at Boston University and the London Film School. Since moving to London, she became an influential force shaping the look of creative magazines and has since had a very successful career crossing the full spectrum of genres, photographing for the entertainment and music industry, advertising and design agencies and periodicals. Her editorial portrait and fashion work have appeared in numerous magazines, including ''Time Magazine'' , ''Elle'', ''Glamour'', and the ''Sunday Times''.
---
Awards
:
Primary Literary Genre(s):
Non-Fiction
Email:
rockladbroke@aol.com
Sheila Rock on WorldCat :
http://www.worldcat.org/search?q=sheila+rock
---
Selected Titles
Sera :
ISBN: 9780231502955 OCLC: 61160262 Columbia University Press, New York : ©2003. Tibet was once home to thousands of thriving Buddhist monasteries. But in 1959, following a Tibetan uprising against China's long occupation, nearly all were destroyed by the Chinese military, the practice of Buddhism was outlawed, and the Dalai Lama w.
Sera :
ISBN: 0231128916 OCLC: 51068148 Columbia University Press, New York : ©2003.