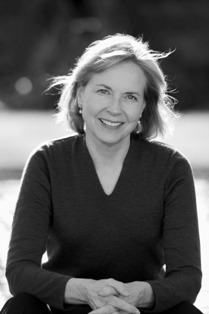 Nancy Horan
Born:
Pen Name:
None
Connection to Illinois
: Horan lived in Oak Park for 25 years.
Biography
: Nancy Horan is a writer and journalist whose work has appeared in numerous publications. Loving Frank is her first novel. She currently lives on an island in Puget Sound.
---
Awards
:
Loving Frank New York Times Bestseller
Under the Wide and Starry Sky NEW YORK TIMES BESTSELLER • TODAY SHOW BOOK CLUB PICK • NAMED ONE OF THE BEST BOOKS OF THE YEAR BY THE WASHINGTON POST AND ST. LOUIS POST-DISPATCH Starred Review - Booklist
Primary Literary Genre(s):
Fiction
Primary Audience(s):
Adult readers
E-Mail:
nancy@nancyhoran.com
Web:
http://www.randomhouse.com/rhpg/lovingfrank/
---
Selected Titles
Loving Frank: A Novel
ISBN: 0345494997 OCLC: New York : Ballantine Books, New York : 2007 Publisher description: I have been standing on the side of life, watching it float by. I want to swim in the river. I want to feel the current. So writes Mamah Borthwick Cheney in her diary as she struggles to justify her clandestine love affair with Frank Lloyd Wright. Four years earlier, in 1903, Mamah and her husband, Edwin, had commissioned the renowned architect to design a new home for them. During the construction of the house, a powerful attraction developed between Mamah and Frank, and in time the lovers, each married with children, embarked on a course that would shock Chicago society and forever change their lives. In this ambitious debut novel, fact and fiction blend together brilliantly. While scholars have largely relegated Mamah to a footnote in the life of America's greatest architect, author Nancy Horan gives full weight to their dramatic love story and illuminates Cheney's profound influence on Wright. Drawing on years of research, Horan weaves little-known facts into a compelling narrative, vividly portraying the conflicts and struggles of a woman forced to choose between the roles of mother, wife, lover, and intellectual. Horan's Mamah is a woman seeking to find her own place, her own creative calling in the world. Mamah's is an unforgettable journey marked by choices that reshape her notions of love and responsibility, leading inexorably ultimately lead to this novel's stunning conclusion.
The House of Lincoln: A Novel
ISBN: 172826054X OCLC: Sourcebooks Landmark 2023 Nancy Horan, author of the million-copy New York Times bestseller Loving Frank, returns with The House of Lincoln, which tells the story of Abraham Lincoln's ascendance from rumpled lawyer to U.S. President to Great Emancipator and presents Lincoln's Midwestern home as a complex third home front of the Civil War.Rich with historical detail, The House of Lincoln is an insightful account of Lincoln's transformative vision for democracy as observed through the eyes of a young immigrant who arrives in Lincoln's home of Springfield, Illinois from Madeira, Portugal.Showing intelligence beyond society's expectations, fourteen-year-old Ana Ferreira is offered a job in the Lincoln household assisting Mary Lincoln with their boys and with the hosting duties borne by the wife of a rising political star. Ana bears witness to the evolution of Lincoln's views on equality and the Union and observes in full complexity the psyche and pain of his bold, polarizing wife, Mary. Yet, alongside her dearest friend in the Black community, Ana confronts the racial prejudice her friend encounters daily as she watches the inner workings of the Underground Railroad, and directly experiences how slavery contradicts the promise of freedom in her adopted country.Culminating in an account of the little-known Springfield race riot of 1908, The House of Lincoln takes readers on a journey through the historic changes that reshaped America and continue to reverberate today.
Under the Wide and Starry Sky: A Novel
ISBN: 0345516532 OCLC: Ballantine Books 2014 From Nancy Horan, New York Times bestselling author of Loving Frank, comes her much-anticipated second novel, which tells the improbable love story of Scottish writer Robert Louis Stevenson and his tempestuous American wife, Fanny. At the age of thirty-five, Fanny Van de Grift Osbourne has left her philandering husband in San Francisco to set sail for Belgium—with her three children and nanny in tow—to study art. It is a chance for this adventurous woman to start over, to make a better life for all of them, and to pursue her own desires. Not long after her arrival, however, tragedy strikes, and Fanny and her children repair to a quiet artists' colony in France where she can recuperate. Emerging from a deep sorrow, she meets a lively Scot, Robert Louis Stevenson, ten years her junior, who falls instantly in love with the earthy, independent, and opinionated "belle Americaine." Fanny does not immediately take to the slender young lawyer who longs to devote his life to writing—and who would eventually pen such classics as Treasure Island and The Strange Case of Dr. Jekyll and Mr. Hyde. In time, though, she succumbs to Stevenson's charms, and the two begin a fierce love affair—marked by intense joy and harrowing darkness—that spans the decades and the globe. The shared life of these two strong-willed individuals unfolds into an adventure as impassioned and unpredictable as any of Stevenson's own unforgettable tales.