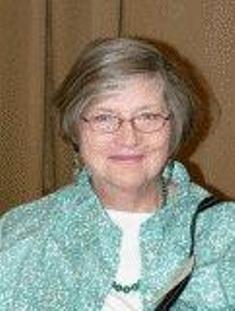 Nancy L. Huse
Born:
N/A
Pen Name:
Nancy Lyman Huse
Connection to Illinois
: Nancy Huse is Professor of English and Chair, Department of English, at Augustana College.
Biography
: Nancy Huse holds a PhD in English from the University of Chicago. She has published numerous articles and delivered many presentations on American and childrenís literature. She was the Childrenís Literature Association President, as well as a member of the Illinois Council of Teachers of English. Her interests include children and young adultís literature, English and American language literature, African American literature, and women and gender studies.
---
Awards
:
Primary Audience(s):
Children; Children
Email:
nancyhuse@augustana.edu
Website:
http://www.augustana.edu/Users/Enhuse/homepage.htm
Nancy L. Huse on WorldCat :
http://www.worldcat.org/search?q=nancy+l.+huse
---
Selected Titles
John Hersey and James Agee :
ISBN: 0816180199 OCLC: 4076576 G.K. Hall, Boston : ©1978.
Noel Streatfeild /
ISBN: 0805745157 OCLC: 30473995 Twayne ; New York : ©1994. In this comprehensive analysis of a woman hailed by her fellow Britons as a "National Monument," Nancy Huse argues that Streatfeild's work challenges the status of "girls' books," described in most criticism as ephemeral or constituting a category separate from "great books." Huse attributes the appeal of Streatfeild's books to their contemporary themes and traditional values and finds that in exploring the tensions of heredity and environment Streatfeild anticipated many contemporary questions about the role of women, the structure of the family, and the implications of the class system. In particular, Huse notes, Streatfeild (in both her children's and adult novels) used the poverty of women and their work in the domestic sphere to link the public with the private worlds shaping children.
The survival tales of John Hersey /
ISBN: 0878752382 OCLC: 10070261 Whitston Pub. Co., Troy, N.Y. : 1983.